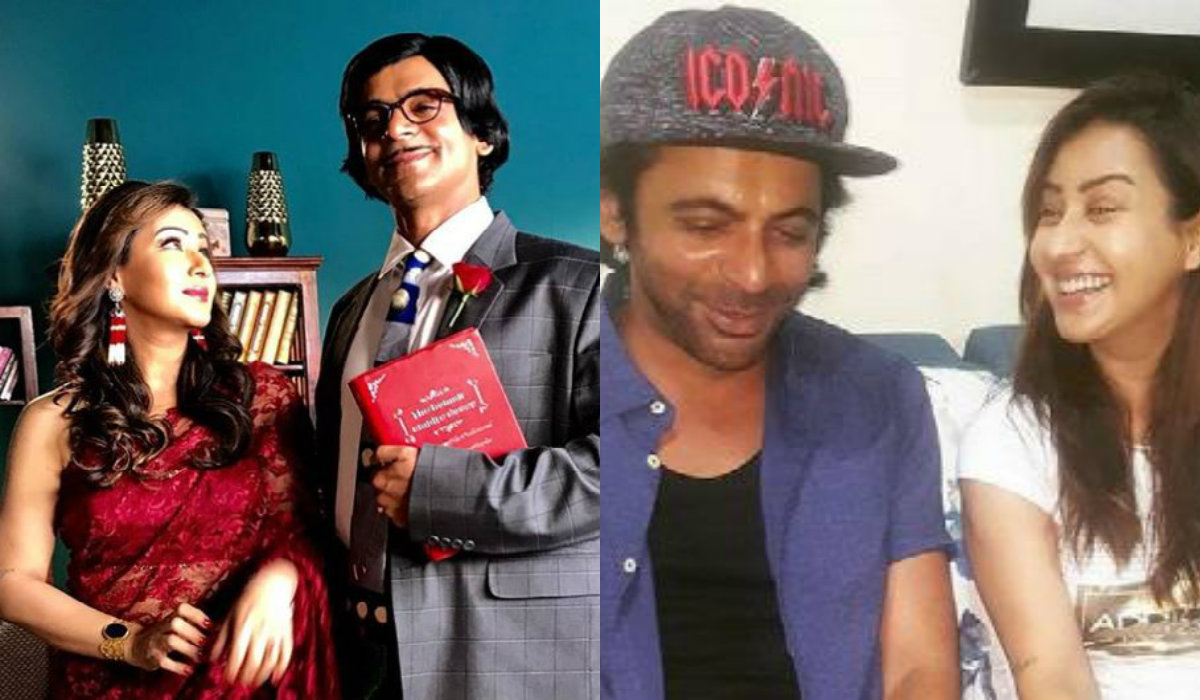 The first look of Shilpa Shinde and Sunil Grover's cricket show is out. They have been giving fans sleepless nights ever since the news came out of them coming together in their new venture.
https://www.instagram.com/p/BhGgEe5g7TA/?taken-by=shilpa_shinde_official
Sunil is donning the geeky look by wearing big spectacles, formal suit, quirky tie and a book in hand whereas Shilpa is looking hot in her maroon saree. The show is being produced by Lil Frodo Productions headed by the two sisters, Preeti and Neeti Simoes.
They will have a run of 22 episodes. Talking about Sunil's counterpart, Kapil Sharma's comeback on television is going okayish. The show 'Family Time With Kapil Sharma' has not got fine reviews and fans are waiting for Sunil's show eagerly.
Also Read:Â Madhuri Dixit's Rides A Bike In The New Poster of 'Bucket List'