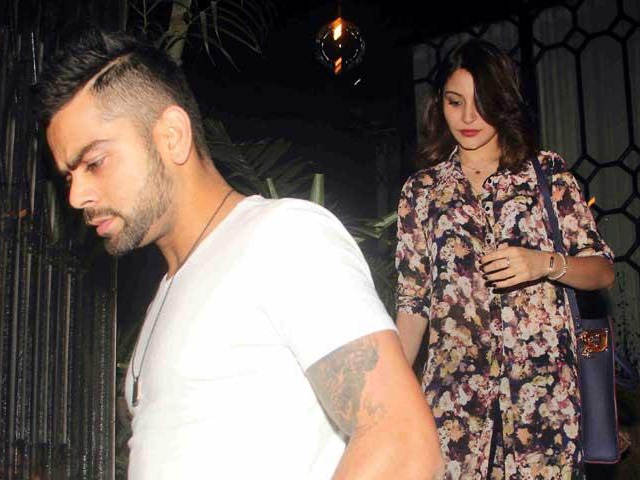 A Film For Virat Kohli and Anushka Sharma
IF ARBAAZ KHAN HAS HIS WAY, VIRAT KOHLI COULD SOON BE SEEN ROMANCING ON THE BIG SCREEN
He may be the hero of the Indian cricket team this World Cup but if producer-director Arbaaz Khan has his way, Virat Kohli could soon be seen romancing on the big screen.
"He has presented himself very well, he is good looking. He may not be the conventional hero material but he has a huge female fan following," said Arbaaz at an event in Mumbai.
Arbaaz was obviously oblivious about the cricketer's latest rant against a journalist in Australia but when asked who would he want to cast opposite Virat, the answer was prompt, "Anushka Sharma."
After Anushka has reportedly joined Virat for his Pepsi campaign, it looks like 'Kohliwood' isn't too far away.