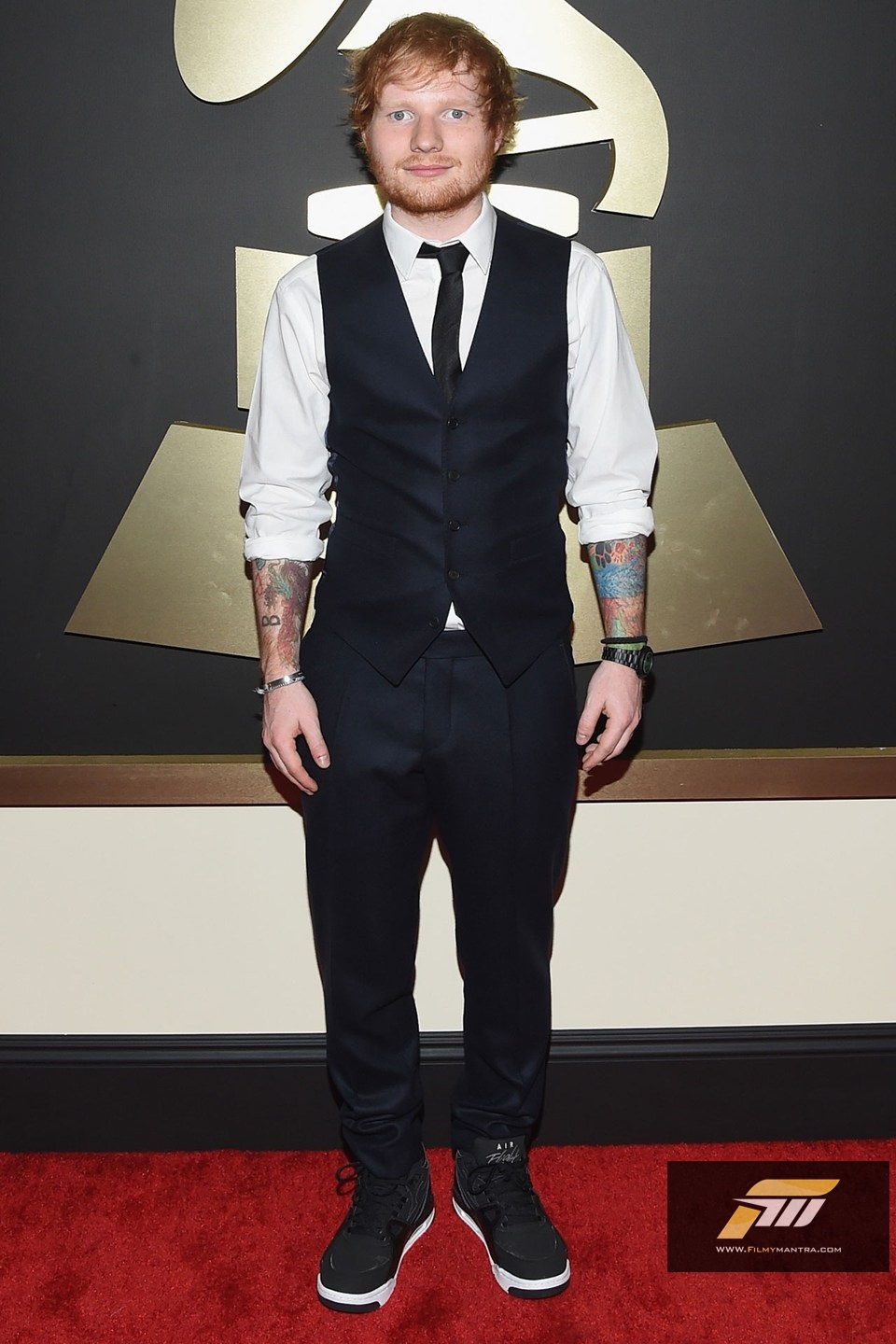 Ed Sheeran starts Bollywood career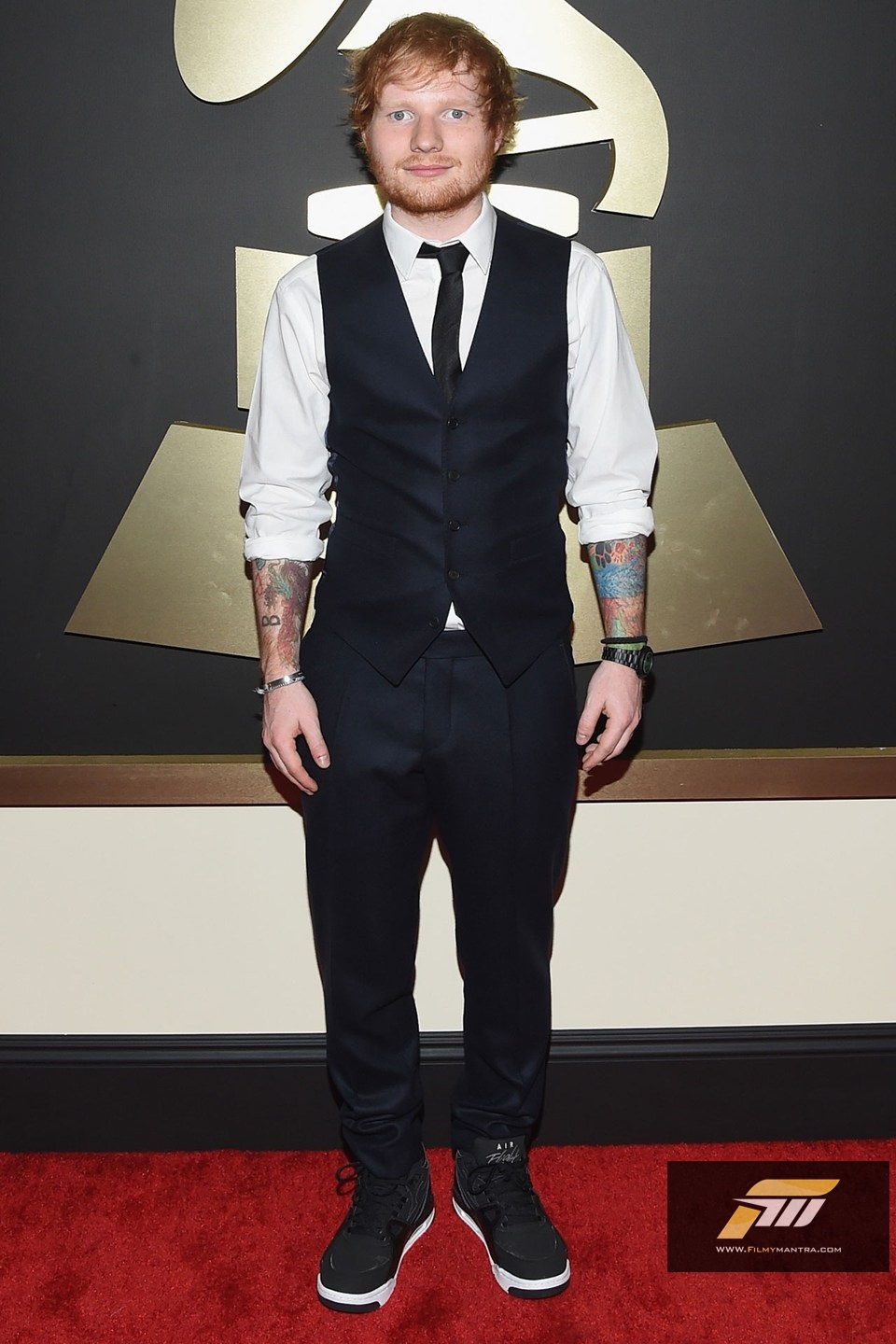 The singer performed a sell-out gig in Mumbai, before partying with big shots from India's film industry. He was, inexplicably, invited to a wedding celebration of two Bollywood stars, Kunal Kapoor and Naina Bachchan.
He was apparently a guest of top Bollywood director Farah Khan, who introduced him to Happy New Year actor Abhishek Bachchan.
"It was a surprise when my cousin Zubin called me from London to say that Ed Sheeran was going to be in town and wanted to meet up with me and my Bollywood friends," said Farah.
"It was very gracious of Abhishek to let me bring Ed and his team to his home."
The two reportedly got along like a house on fire and Sheeran agreed to be in the Happy New Year sequel. And, judging by these pictures, the singer is having a merry old time.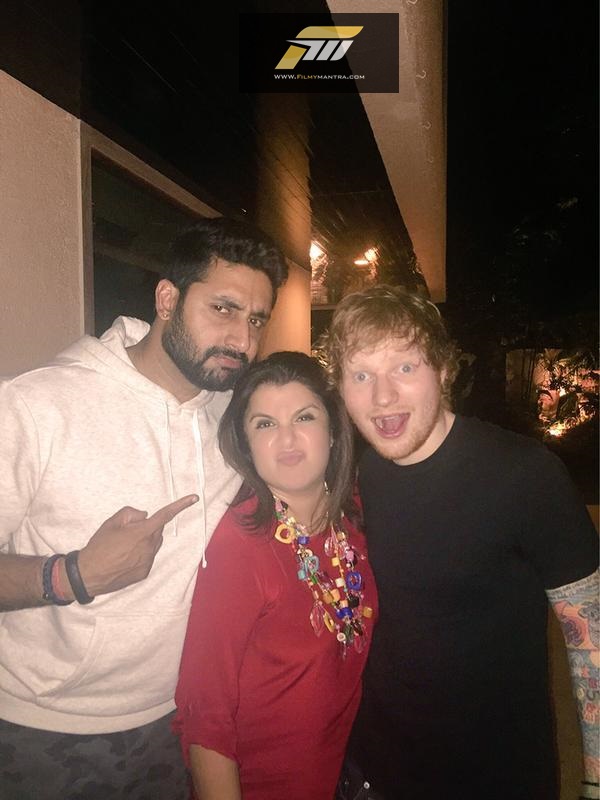 "Not only did Ed hit it off with Abhishek, but before I left, they both also decided that Ed would act in Happy New Year 2," added Farah.
The idea of Sheeran taking part in Bollywood dance scenes is both brilliant and mystifying. Please may this collaboration come to pass