News & Gossip
Contradicting Rhea's claims, a Video of Sushant living it up in Paris goes VIRAL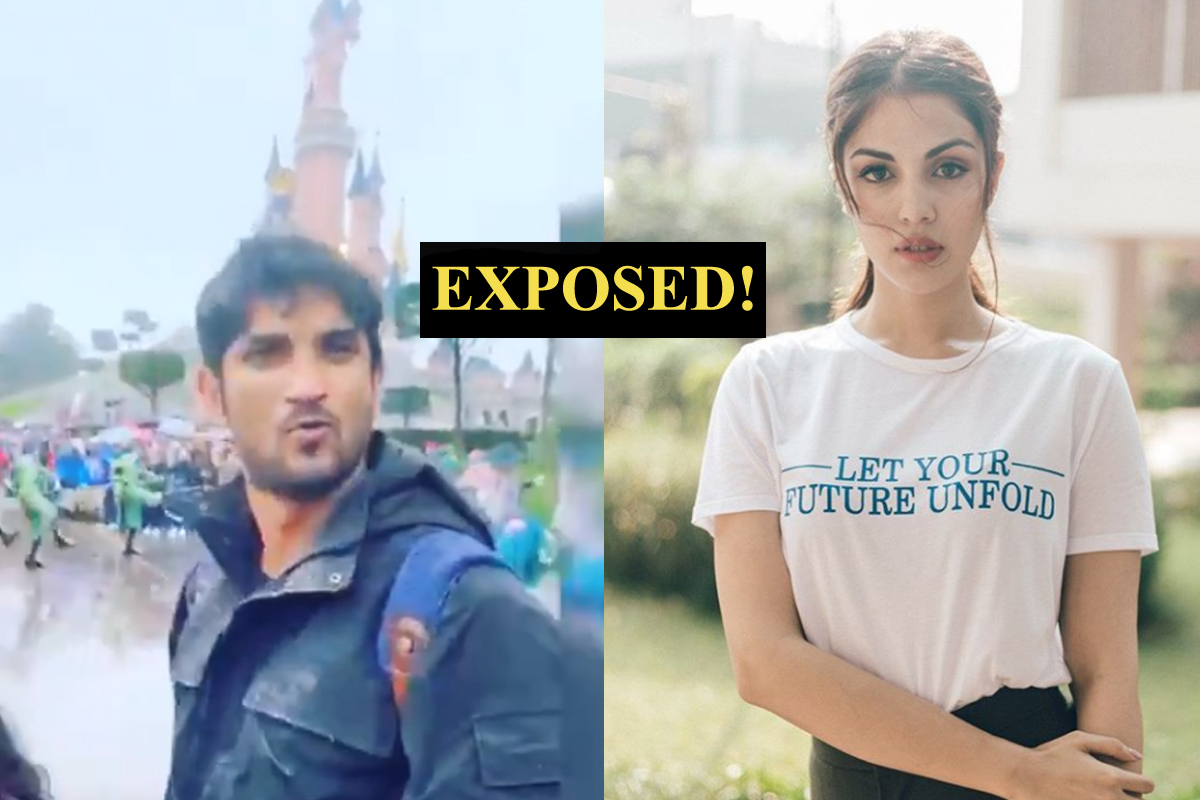 It was thought that Sushant Singh Rajput allegedly ended his life due to his depression and recently his girlfriend Rhea Chakraborty also opened up on how the late actor experienced anxiety attacks while the two were on their Europe trip together. Soon after the actress claimed in her interview that upon reaching Paris, Sushant hadn't stepped out of his hotel room for 3 days, a video of Rajput enjoying his time in Paris went viral, thus, contradicting the 'Jalebi' actress' claim.
Recently, Rhea Chakraborty was interviewed by a media channel where the actress had revealed many incidents from her Europe trip with Sushant, talking about his depressive episodes and when he first experienced it and consulted a psychologist. As per her claims the 'Kedarnath' actor used to feel claustrophobic on flights, thus had popped a pill 'Modafinil' without any prescription before their flight. "When we reached Paris, he didn't leave his room for three days. Before the trip, he said he was very happy. He told me that he is very excited about the trip as he will show me his true side during this trip. He will walk on the streets and have fun with me which he couldn't do in India. We were really happy. I was wondering what happened," told Rhea.
The video of Sushant's Paris trip from October 2019 was shared by the actor himself back then where he can be seen living it up at Disneyland.
https://twitter.com/itsSSR/status/1181968609674817538
Cricketer Manoj Tiwary also shared the viral video of SSR and wrote, "She is saying #SSR was in his room in paris for straight 3 days and he didn't come out of his room in #Paris !!! Hello hello, here is d proof of him enjoying in disneyland Paris… Wat a liar she is #claustrophobia #rajdeepsardesai."
Meanwhile, the interview of Rhea Chakraborty didn't go down well with Sushant's sister Shweta Singh Kirti, who expressed her disapproval in a series of tweets.