News & Gossip
Colin Ingram's Match-Winning Six Denies Shikhar Dhawan His First IPL Century, Twitter Reacts With Hilarious Memes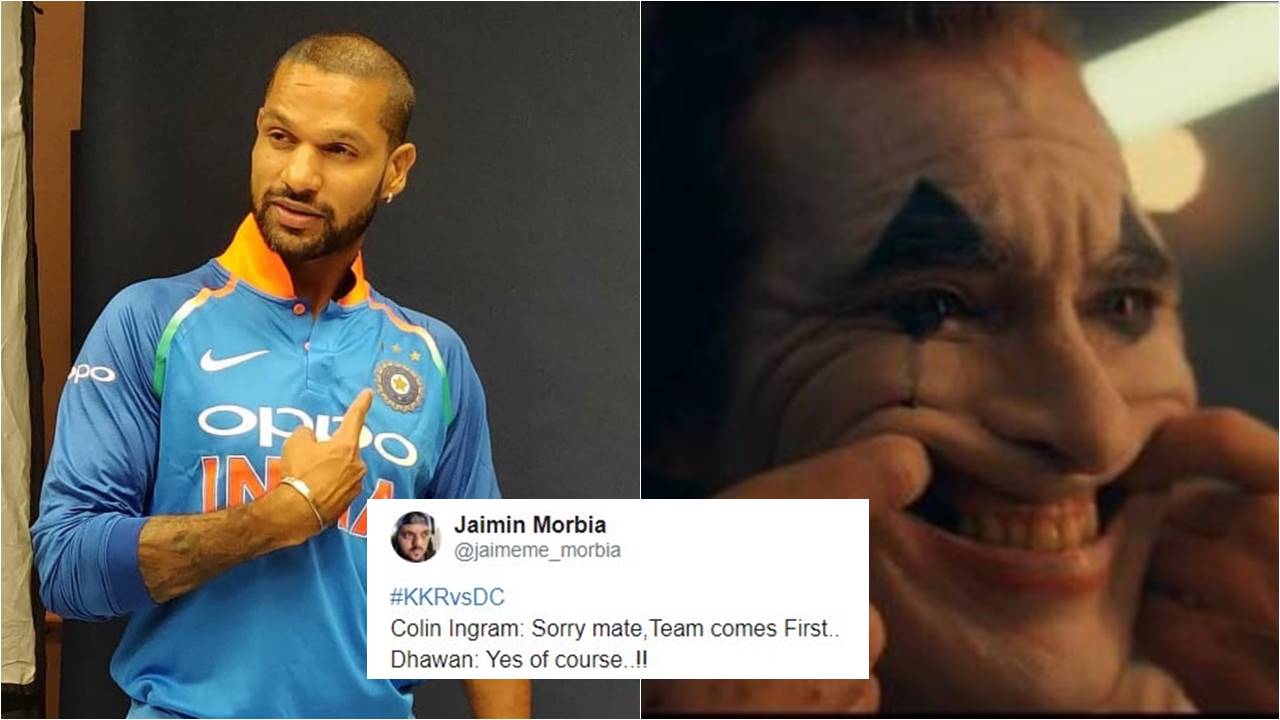 KKR Vs DC was a special match for Shikhar Dhawan. After all, it was his 150th IPL match. KKR put up a good total of 178 while batting first. The Delhi Capitals chased this target easily, all thanks to Shikhar Dhawan's amazing 97 runs knock. He remained unbeaten at 97 devoid of his first IPL Century.
Shikhar played sensible cricket and got his team home but was unable to score a century. After Rishabh Pant got out trying hit the ball out of the park, Colin Ingram made his way to the crease. Delhi was on the verge of winning the match and needed just 12 runs from 13 balls. Initially, Ingram tried giving strikes to Dhawan by taking singles so that he could complete his century.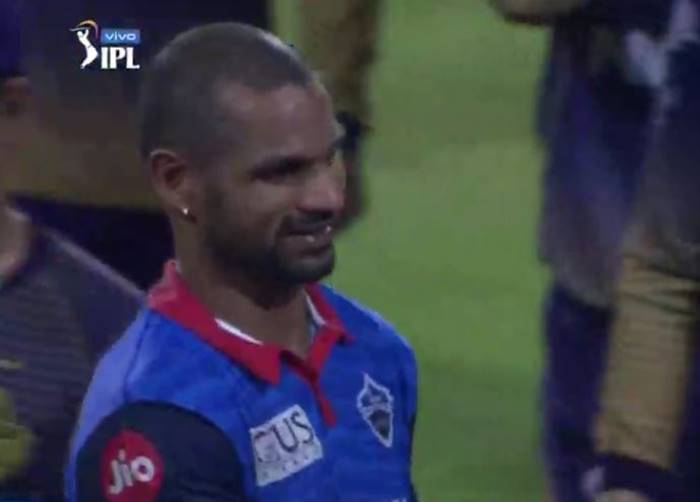 However, Shikhar was just managing to get single on every ball he got and giving the strike back to Ingram. However, it seemed that Ingram lost patience and hit a ball out of the park winning the match. Delhi needed 3 runs off last 7 balls, everyone thought that he will take a single and give the strike to Dhawan. But that didn't happen, as he hit the ball out of the park and took his team to the finish line.
In the end, Shikhar was denied his maiden T20 century, all thanks to Ingram. Twitterati soon started guessing Dhawan's honest reactions to Ingram's six and it's hilarious.
Shikhar Dhawan again displayed the "team-before-individual" attitude.

Batting at 97, his partner Ingram ended the match with a 6 with an over remaining.

Shikhar's reaction?
See pix:

Image 1: Applauding the 6

Image 3: Smiling

Bravo!@SDhawan25 #KKRvDC #DCvKKR pic.twitter.com/hCb5BxSdAc

— Tejas Mehta (@itejasmehta) April 12, 2019
https://twitter.com/sarcasticroms/status/1116768453879316482
https://twitter.com/Kashyap_ocean/status/1116779960524427264
https://twitter.com/GabbbarSingh/status/1116765054714564608
https://twitter.com/Troll_Cinema/status/1116766189764485122
Meanwhile Shikhar Dhawan showing his score to Colin Ingram who stole his century. #KKRvDC #DCvKKR pic.twitter.com/96FiM7nGvi

— Sir Jadeja fan (@SirJadeja) April 12, 2019
https://twitter.com/Sarcastic_broo/status/1116765913804693505
When Ingram smashed that six.

Dhawan: #KKRvDC #DCvKKR pic.twitter.com/2SiN7q5CT1

— Godman Chikna (@Madan_Chikna) April 12, 2019
https://twitter.com/Im__AmBuJ/status/1116766090535653376
Shikhar Dhawan to Colin Ingram after Ingram hit that six pic.twitter.com/nK7TAdQ0MX

— Vishcomical (@vishcomical) April 12, 2019
#KKRvsDC
Colin Ingram: Sorry mate,Team comes First..
Dhawan: Yes of course..!! pic.twitter.com/ec7XcvW7ym

— Justice for Sushant Singh (@justiiceforssr) April 12, 2019
https://twitter.com/saurabh30897/status/1116766349970300929
What do you think?