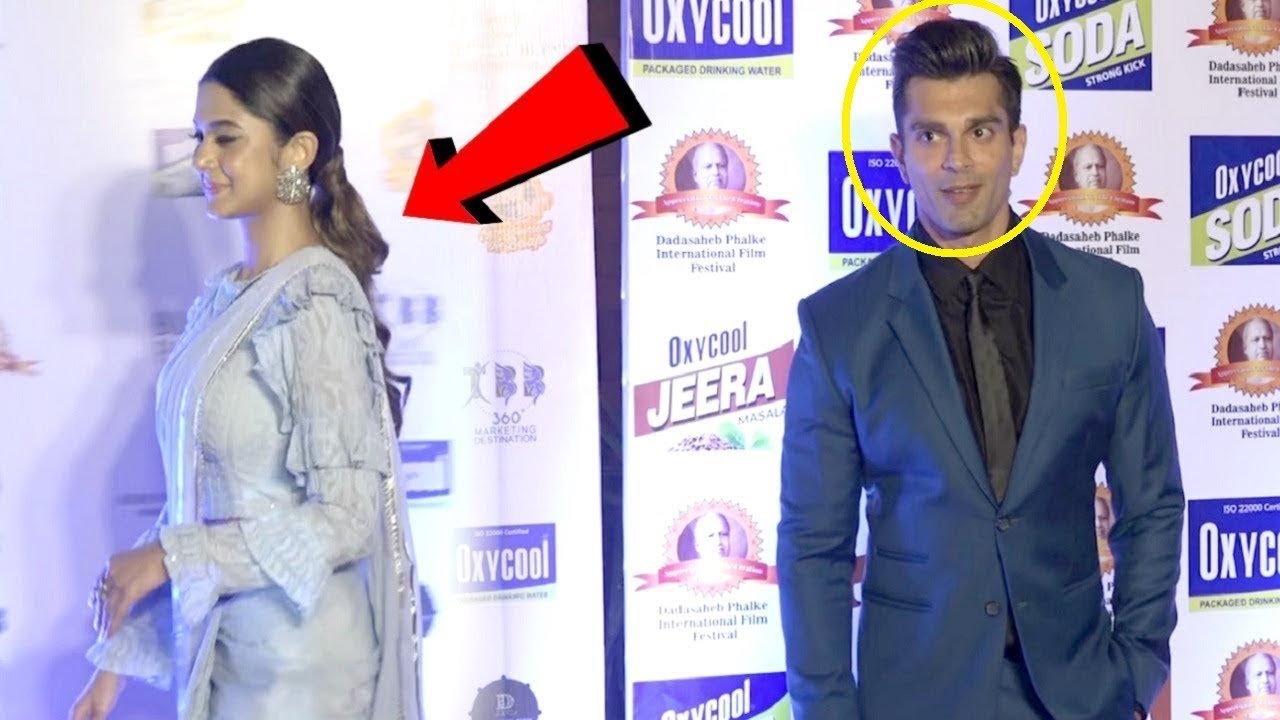 Many renown TV celebs are awarded with Dadasaheb Phalke 2018 Award. After a long time we heard two names together. That was Karan SIngh Grover and Jennifer Winget. Jennifer Winget won best actress award drama whereas Karan Singh Grover wont the title of 'Style Influencer of the Year'.
What grabbed everyone's attention at the red carpet of the award function was Karan and Jennifer's colour-coordinated outfits. Karan wore a stylish blue tuxedo whereas Jennifer looked like a diva in a powder blue saree.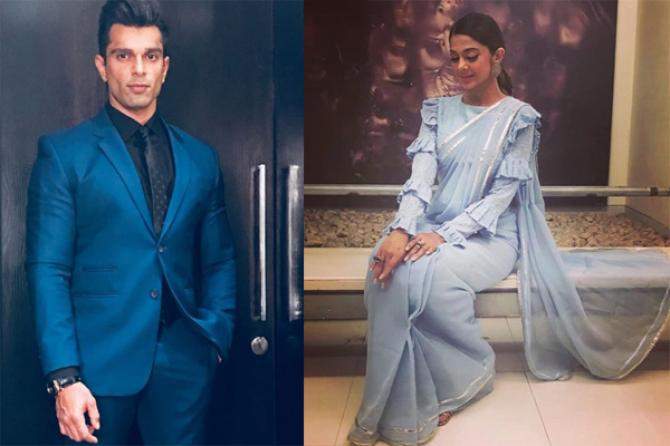 The two individually interacted with media at the red carpet and posed for the cameras.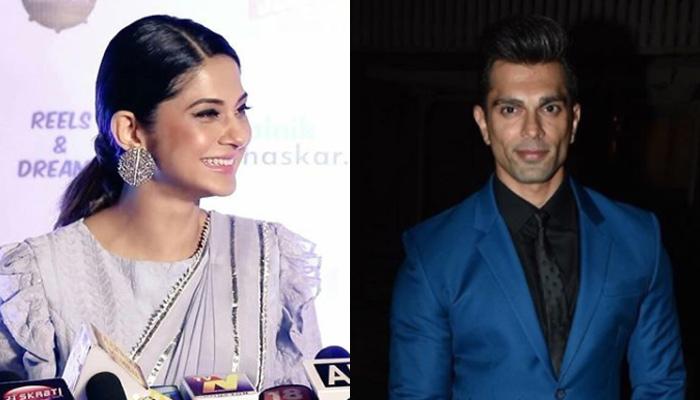 It is not the first time they are spotted color-coordinated. Before divorce, the couple happens to be one of the most hot and happening couple in the town. Mostly they were spotted color-coordinated in public appearances.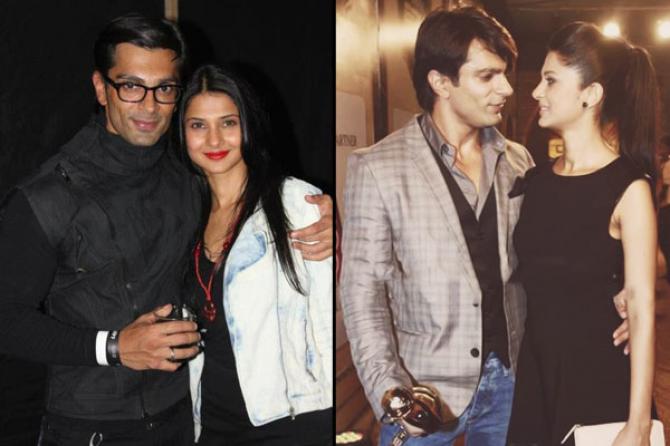 Once Jennifer said that she doesn't old any grudges against Karan Singh Grover. In her statement she said, "I won't call our marriage a mistake, though. I don't regret it because it was a choice I made. Waise, I don't regret anything that has happened in my life. There is no ideal man, woman or relationship. Life is full of ups and downs. I have absolutely no bad memory of the marriage even though it has ended. In fact, I am thankful to Karan for an experience that taught me so much about myself. It has made me realise my strength, who my true friends are and how awesome my family is. I would have been a different person if this marriage and divorce hadn't happened. I also got so much love from his parents. I regret nothing and feel blessed instead. I have come out as a better, stronger, more loving and kickass person because of whatever happened. Earlier, I was impulsive and would get carried away. Now, I pause and think before doing something."
https://www.youtube.com/watch?v=OFXWJOXrEwU
Our heartiest congratulations to both Karan and Jennifer for winning the prestigious Dada Saheb Phalke Award! Stay tuned with us for more latest news and gossips.