Trending
'Boycott Kangana' trends; the 'Queen' says 'Thoda haath pair to mafia bhi maaregi'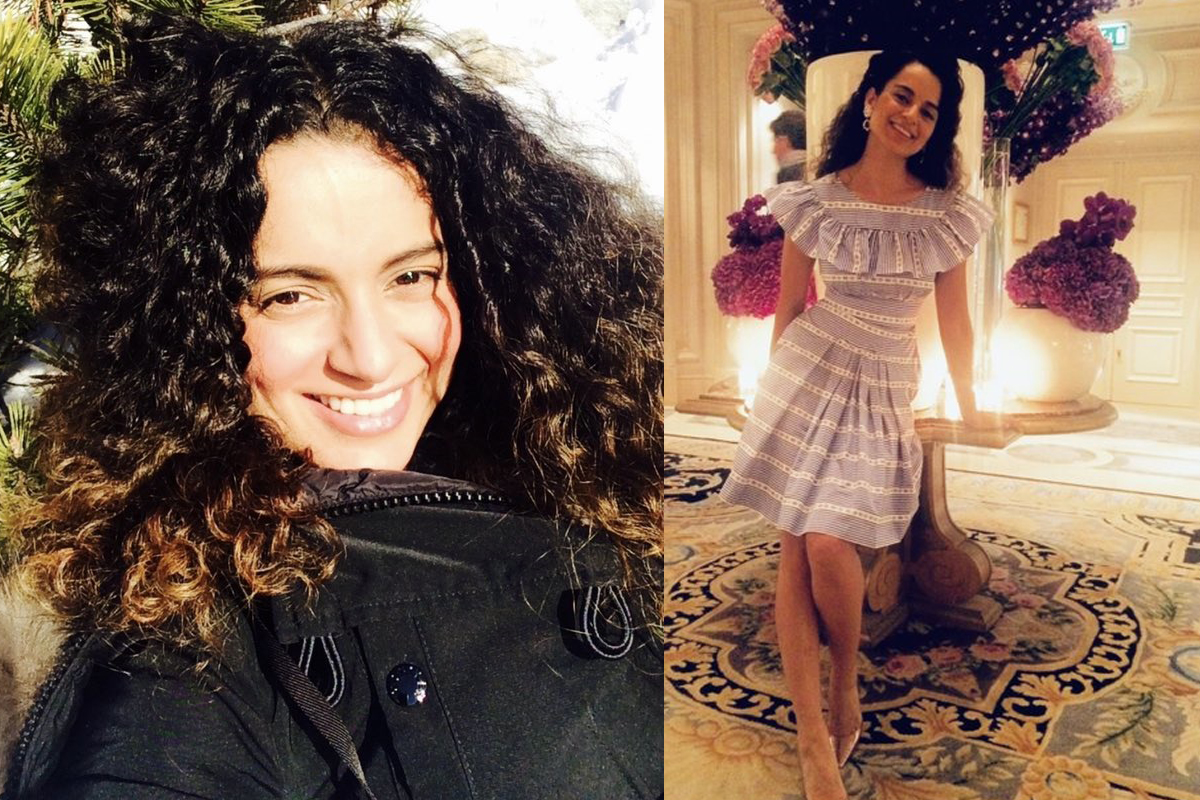 The controversial 'Queen' of Bollywood, Kangana Ranaut marked her debut on micro-blogging site, Twitter a few days ago. Kangana, through a video message for her fans, announced her entry on this social media platform. As the diva is known for voicing her opinions fearlessly, she is doing the same on Twitter and making the netizens going crazy over her tweets.
As per recent reports, Kangana's recent tweets about the caste system and reservations got her a lot of backlash from the netizens after which the novice on Twitter started to trend under 'Boycott Kangana'. Although, the actress celebrated herself being trending on Twitter and found it 'Wonderful'. All chilled out Kangana said that 'rats have come out of their hiding' and also that she would let the 'mafia' have a try at it too.
Kangana's tweet read, "Wonderful #Boycott_Kangana trending, चूहे बिलों से बाहर आ रहे हैं, चलो थोड़ा हाथ पैर तो माफ़िया भी मारेगी." The fearless actress also spiced it up with a filmy slang 'mafia' in her tweet, saying that she isn't scared of the trend Boycotting Kangana and that they should try something else.
https://twitter.com/KanganaTeam/status/1297793260417622018
'Manikarnika' actress wrote, "चूहों वापस बिल में चले जाओ वरना गब्बर आ जाएगा… फ़िल्मी स्टाइल हूल देनी है तो ऐसे देते हैं, #Boycott_Kangana ट्रेंड से मुझे ड़र नहीं लगता जाओ कुछ और ट्राई करो …" Along with her tweet Kangana also shared a picture featuring Alia Bhatt, Varun Dhawan, Karan Johar, Ranbir Kapoor as the 'virus' on one side, and Kangana as the 'sanitizer' on the other.
https://twitter.com/KanganaTeam/status/1297806403952730112
Taking twitter by storm Kangana has become a new twitter sensation. Where the 'Boycott Kangana' was trending, her fans came out in her support and started to trend 'Jhansi Ki Rani Kangana', for which she thanked them all and wrote, "#झांसी_की_रानी_कंगना is the leading trend leaving all fake paid trends behind, proof affection is not bought its earned, Hope movie mafia understand."