News & Gossip
Boney Kapoor to produce and direct the biopic on his beloved wife Sridevi?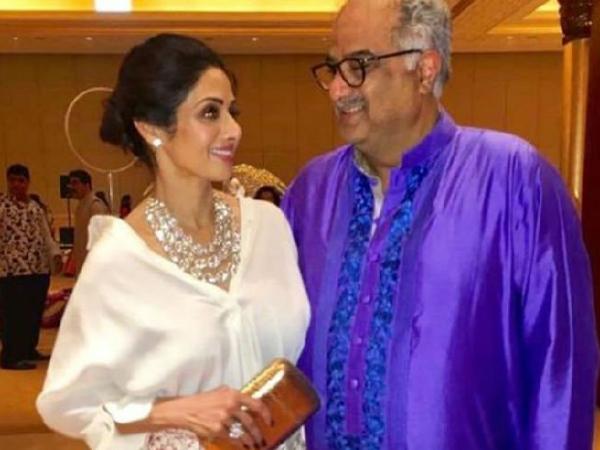 The veteran actress Sridevi, of the yesteryear, who passed away in the year 2018 in an accidental event is still remembered by all and missed by all in and outside the Bollywood Industry! In the times of biopics being made on all attractive sectors and aspects be it actors/actresses, sports personalities, leaders and others, there definitely was a huge scope of a biopic made on the life and journey of our beloved actress Sridevi! Boney Kapoor, Sridevi's husband is heard of producing, his wife, Sridevi's biopic soon!
https://www.instagram.com/p/BeCk_HIB5Dg/
According to the reports in leading media houses, "He's definitely planning to tell Sridevi's story in a movie before anyone else does. Believe me, there are several filmmakers planning to make films on her. Before they get down to it, Boney wants to copyright her life story so that only he will be able to make his wife's bio-pic the way he wants to." The same reports further claim that "several journalists and authors have approached Boney and he may very soon select someone to write on Sridevi. There are many plans to further the Sri legend in 2019."
https://www.instagram.com/p/Bc1_CRfhuUb/
Sridevi collapsed due to accidental drowning last year on 24 February 2018 in Dubai, United Arab Emirates. The actress was there to attend the wedding ceremony of Mohit Marwah. Ever since the tragedy, the family is trying to return to the state of normalcy. With Janhvi making her debut to the family going on vacation, looks like the family is trying to move ahead in life.
Stay tuned for more updates!