Interview
I did 'Bombay Velvet' for free: Raveena Tandon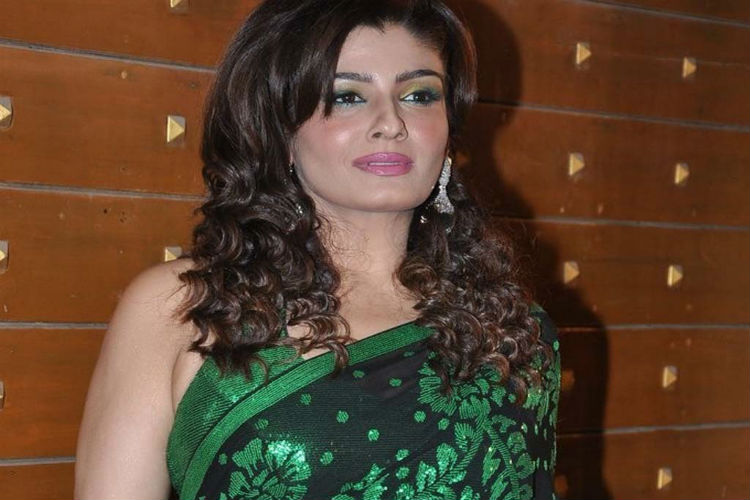 Actors throwing tantrums is a common known fact; however, few actors are exception who believes in being punctual and friendly with the people around. One such actor is Raveena Tandon, she's not just gorgeous but also straightforward and sensitive.
The 'Satta' actress talks about her family, controversies, upcoming movie 'Bombay Velvet' and social issues in an exclusive interview with team Filmymantra.
What are you busy with these days?
I'm a family person and most of the time I'm busy with my children. Looking after them, doing everything for their happiness and making sure they study well keeps me busy all the time.
You're mostly busy with your family, are you anti-social?
Absolutely not. I've a set of friends and I often hang out with them, but yes I prefer staying away from fake people. If I spend most of the time with my kids, that doesn't make me anti-social. If I get an option between attending an award function and spending time with my children, I would prefer latter. I'm saying no to movies which require me to stay away from home for more than five days.
Do you dream a Bollywood career for your children?
I would never pressurize my kids for anything. They are free to choose any career which interests them. I will support them always and would be a proud mother to see them successful.
How did you land a role in 'Bombay Velvet'?
Anurag (Kashyap) is a dear friend of mine, I know him since many years. He offered me a role in 'Bombay Velvet' with utmost honesty that I'll be doing just three songs in the movie. I'm a person who never says no to friends and I accepted the role.
There are reports you and Anurag Kashyap had a disagreement over your role in 'Bombay Velvet'?
Why would there be any disagreement? It's just that instead of three songs, I'll be doing two songs in the movie. There are certain changes a filmmaker has to make and I agree with Anurag's decision. Two songs or three songs, it doesn't matter as I did 'Bombay Velvet' for free.
How was the experience of working with Ranbir Kapoor?
Ranbir (Kapoor) is a gentleman and a wonderful co-actor. Though he's good looking, I like Chintuji (Rishi Kapoor) more as I've always had a crush on him.
Is it true you'll be seen doing some bold scenes in 'Shab'?
Intimate scenes were there in the script; however, neither I've done bold scenes earlier in my career and would never do it in the future. Respecting my body or work and my decision, Onir made changes in the script and now there won't be any bold scene in the movie.
You're friends with Karisma Kapoor, invited Ajay Devgn to the show you hosted, why no Akshay Kumar?
Channel was planning to invite Akshay to the show but he was busy shooting for a movie that time. I'm a person who never holds grudge against someone. Though Ajay was invited on the show, I meet Akshay more than I meet Ajay. I'm also very fond of Twinkle Khanna, she's a wonderful human being.
A national award winner, don't you think you should be getting more work?
As a family person, I don't desire more work. I don't want my kids to complain saying 'Mom was always busy shooting, didn't pay attention to us'. I'm very happy with what I've already achieved in life and this is the time for the new generation to work.
Would you like to be a judge of any reality show?
Not at all. I've had this bitter experience of judging a comedy show. Channels and production houses are always running from pillar to post to garner TRPs. I was specifically asked to fight with my co-judges (a fake fight) to create controversy and get good TRP. I said a big no to the production house, I can never fight with my co-actors for publicity or to make a show hit. Also, some were making fun of my friends on the show to get laughter, humour is good but I never appreciate below the belt humour as I don't believe in interfering in my co-actors, my friends' life.
Finally, what's your take on the politics dividing people?
Politicians would say anything they want to. It's completely up to us what to believe and what not to. India is beautiful and the safest country for women of every religion. We just need to stay united and not get carried away by the politics of religion or race. Irrespective of the religion, we must stand by each other and like it is now, no country would be as wonderful as India.
Posing for some pictures with fans and signing autographs, Ravishing Ravs rushed to pick her children from school after the interview.
We wish Raveena the very best for all her future endeavors.