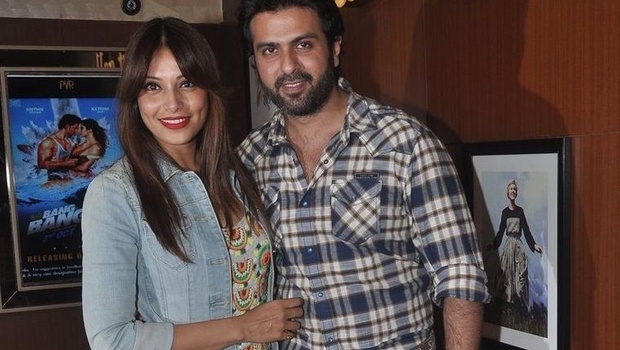 Bipasha Basu and Harman Baweja
After being in a long relationship with John Abraham, Bipasha and John finally decided to split ways and left their fans shocked. The model turned actors were loved as a pair by their fans and looked like a perfect match. But who knows where the things went wrong between the two.
Later John was married to Priya Runchal, a banker. Bipasha started dating the actor Harman Baweja who once was allegedly dating Priyanka Chopra. Harman has the looks and dancing skills that were praised for and had often been compared to Hrithik Roshan, but that didn't make any good for him. He never got that star like limelight in his way.
Harman's debut film flopped at the Box Office, followed by "What's Your Raashee?" which was again no lucky charm for him. Till date he has not got a graceful career in Bollywood.
It was only then that he was lucky enough to get some limelight and get noticed as a celebrity when he began dating Bipasha. Often clicked with Bipasha and acceptability of the fact of being in a relationship with her, made her known as Bipasha's boyfriend. He is another struggling actor in the Bollywood industry who got into limelight, but not on his own.