News & Gossip
Bigg Boss 14: Fans laud Eijaz Khan for his behaviour in fight with Kavita Kaushik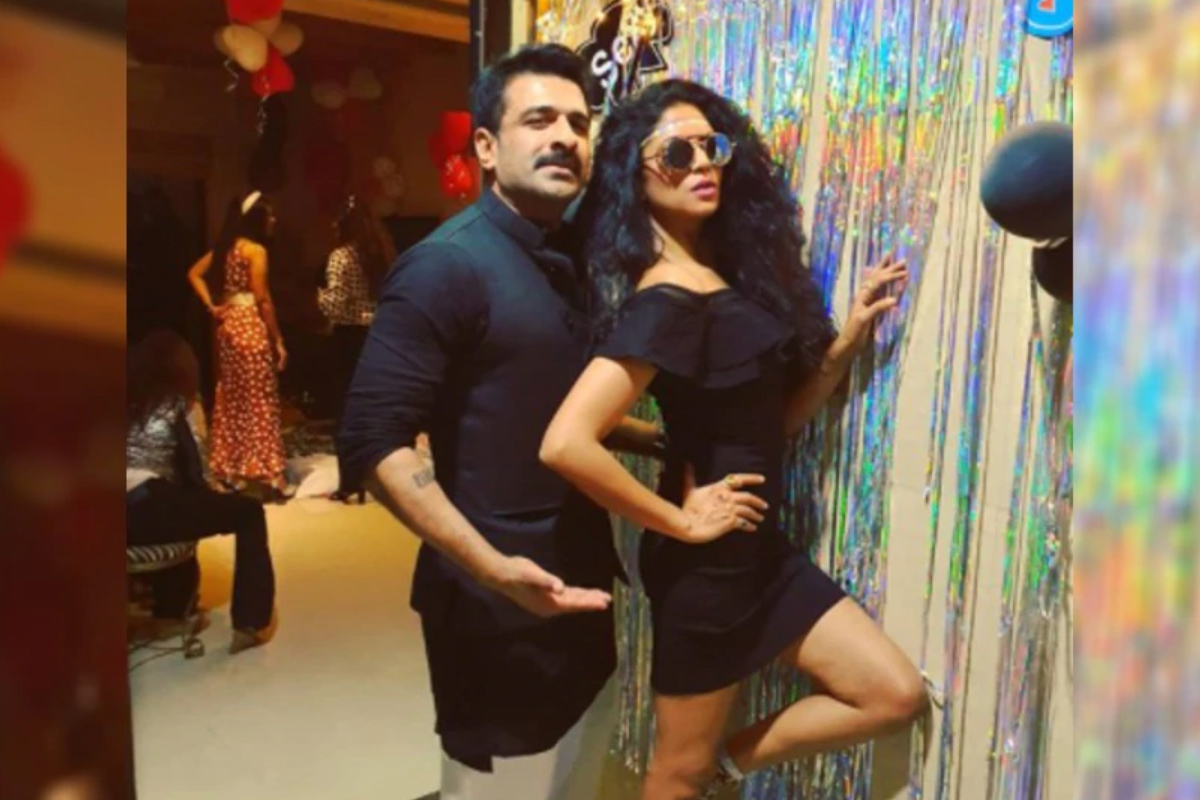 The last episode of 'Bigg Boss 14' was nothing short of a street fight that broke out between house captain Eijaz Khan and F.I.R actress Kavita Kaushik. After the captaincy task, the wild card contestant accused Eijaz of using Kavita for his personal gains and also claimed Abhinav Shukla is her best friend in the house. Not only wild contestants but Kavita herself criticised Eijaz saying that she made a big mistake by supporting and trusting him.
The ugly fight, however, was fought only by Kavita Kaushik as Eijaz was seen all in calm and composure while urging her not to abuse. As nothing goes unnoticed from the eyes of Bigg Boss fans, they too noticed Eijaz's behaviour and praised him for maintaining his cool, whereas Rubina Dilaik was severely bashed online for her comment on mental health.
Eijaz has come out as a strong contender on the show and has been lauded many times for his good behaviour. In one of the episodes, when Eijaz was seen breaking down in tears in front of Nikki Tamboli, wondering what wrong he did, at that time too netizens had praised him for his patient and calm behaviour. Though, this time fans slammed Kavita Kaushik for venting out her frustration on Eijaz as he was trying his best to handle the situation, whereas Kavita screamed back and hurled abuses at him. Throughout the fight Eijaz was seen urging the actress politely not to abuse and follow the rules.
Extending their support to Eijaz, social media users called Kavita Kaushik 'fake' and that she has lost many supporters after the drama she created. One twitter user wrote, "Kavita Kaushik is absolutely rude. Period ! Disgusting way of speaking to Eijaz. She forgot her own behaviour with Shardul, Pavitra, Rubina when she was the captain. Those overreactions.. Respect for Eijaz today for still being respectful in front of that verbal diarrhoea."
Meanwhile, Rubina Dilaik was given a big shout out by many social media users for supporting of Kavita Kaushik and saying that Eijaz has mental health issues and is not balanced. . They not only criticised Abhinav Shukla, Nishant Singh Malkani, and Rubina for discussing about Eijaz Khan with Kavita but also lashed out at Nishant and Abhinav for calling Eijaz a 'psycho' on the show. One user tweeted, "Rubina Dilaik stop saying again n again that #EijazKhan has mental health issues and that he is a psychopath! Stop calling him mental all the time!! Mental health is a serious issue, it's not a joke!"
From the social media reaction it seems like Eijaz Khan's calm composer during the fight with Kavita was admired by many and has won him many fans as many showered their love to the new house captain.
#KavitaKaushik lost so many of her supporters today. She proved how fake she is. Feeling bad for #EijazKhan, at the same time started admiring him for how he handled everything. Love how #JaanKumarSanu looks upto him. #bb14 #BiggBoss14 @BiggBoss

— Jupitar ❤️ (@Jupitar9Jupitar) October 30, 2020
https://twitter.com/umabhai04/status/1321876598878973952
https://twitter.com/EijazKhan_FC/status/1321884401412628480