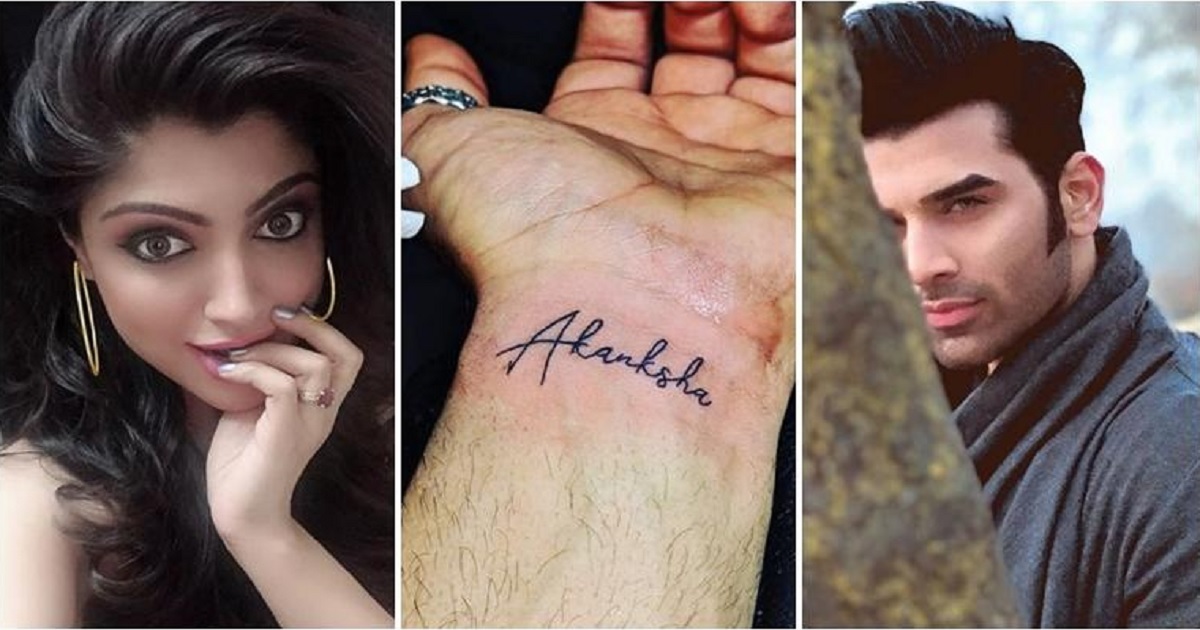 Paras Chhabra and his girlfriend Akanksha Puri's relationship is the most talked topic among the Bigg boss fans. A few weeks back Akanksha appeared on Bigg Boss show for discussing the contestant. The actress had confessed about the tattoo of her name Paras has inked on his wrist. She also said, he is hiding it with the wrist band but she doesn't care about it. Even Akanksha inked his name on her wrist and both proved their love.
 In the previous episode, Paras Chhabra was seen making a shocking statement about his girlfriend Akanksha Puri. He said to Arhaan Khan that the tattoo was forcefully made.
Paras said, "She got my name inked and asked me what I will do to prove my love for her. Hence, to make her happy, I got her name inked."
We bet Akanksha must be surprised by listening to this talk as a viewer. Akanksha is supporting him on another level and giving his side even after everyone blames him.
Paras also mentioned in the house that he told Akanksha that if he has to pair up with someone in the house for the show's sake, he will. Arhaan said to Paras that, Akanksha is supporting him outside, but Paras did not react to it.
The media thought to ask Akanksha on it but she firstly hesitant but she commented that "I am not in the correct frame of mind to talk on this. I will wait for Paras to come out."