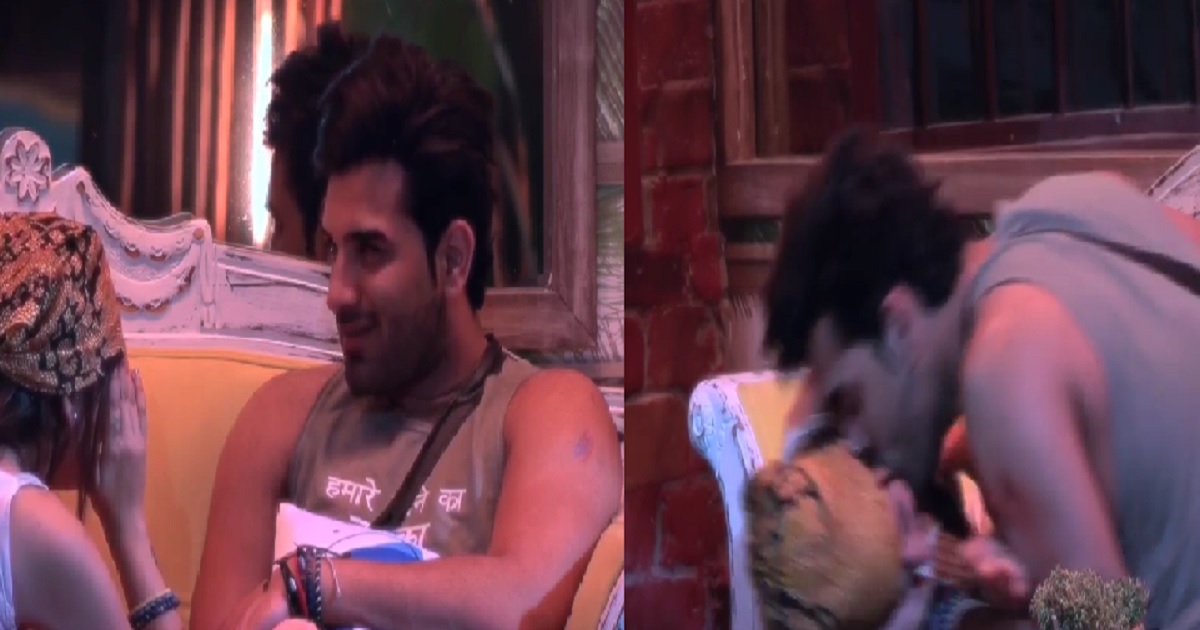 Paras Chhabra already chose Mahira over Shehnaaz, in the previous episode, Paras directly said I like Mahira. Mahira and Chhabra's bonding has been very thick since the initial days of Bigg Boss 13. Many equations, trusts, and bonds have been broken, but one pair to fight all the ups and downs and staying solid together throughout is Paras and Mahira.

In the latest episode, Mahira and Paras get into a cute conversation and the two speak to each other. Paras revealed that he has no confusion in his heart about it. In fact, there are feelings and he's unable to understand it. Mahira then tells him that her family is strict and keeps restrictions and if she gets into this, she will be not allowed to go anywhere.
In the recent promo, we can see  Mahira and Paras sitting outside and having a cute romantic moment. They both are discussing when they started feeling for each other. further, they start slapping each other in a sweet way, at that moment Paras just kissed her on cheeks and saved her from falling down.
https://www.instagram.com/tv/B6Neq0RAAOo/?utm_source=ig_web_copy_link
When Vishal hugged Mahira and Paras saw it from a secret room he got jealous and didn't as Vishal touched her. Paras and Mahira were seated on the couch stationed in the garden area and at last, said that she will now have to control her words and the choice of words while speaking.