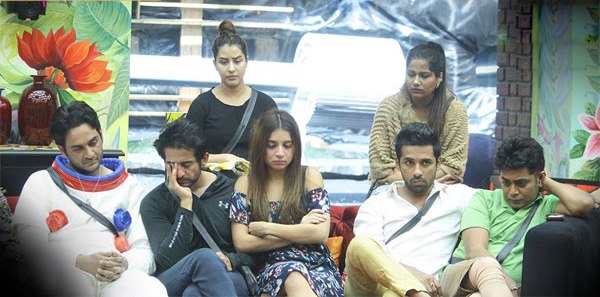 In the last episode of Bigg Boss, Arshi wore a dress, which seemed off to Hina Khan and Benafsha Soonawala. Hina and Ben told about her dress to Luv Tyagi. Arshi thought that Luv was staring at her private parts and told about the same to Vikas Gupta. Vikas told her to ask Luv about it. Therefore, she called Luv and asked him why he was staring at her b**bs, but he said he wasn't. He told her that he is not interested in her and whatever she is thinking is wrong.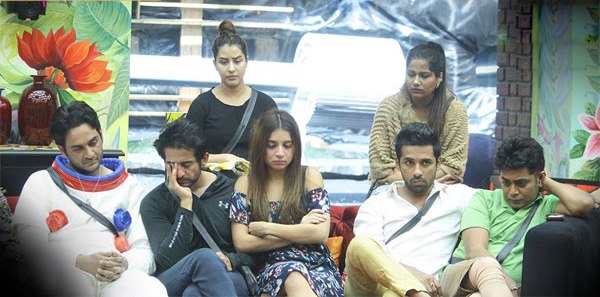 At the same time, Priyank was seen talking with Ben about her closeness with Luv. He seemed bit worried and asked her what is going on between her and Luv. Priyank seemed pretty upset with the fact that Ben was talking to Luv privately. Ben told that she can have a private conversation with anyone and she doesn't ask him about his private conversation with Hina. Priyank further tells that he doesn't want anything bad happens to them once they go out of the Bigg Boss house.
Priyank started talking about Ben's boyfriend Varun Sood and tells her that he is a very nice guy. He also added that he has not met him but he has heard about him that he is a nice guy. Ben assures him that their friendship has no other meaning and their respective partners will understand about the same.
Hina Khan and Mehjabi Siddiqui get into a heated argument. After the fight, Hina brokes down and is seen crying sitting in the garden area. She tells Priyank, Luv, and Ben that they should not talk to her. She tells that she didn't say anything wrong to Mehjabi.
Bigg Boss announces that it is time to select people, who will go to jail. Benafsha was punished for getting physical with Akash, where she pulled his hair. Bigg Boss sent her to jail and also nominated her for next week's eviction. Bigg Boss asked housemate to choose two worst performers of the week, who will join Ben in the jail.
Massive arguments started in the house and people started blaming each other. Hina accuses Vikas Gupta of suggesting everyone to break the rules of the task. After hearing this Vikas lost his temper and asked everyone to send him to jail. At the same time, Luv and Akash got into a fight.
Finally, Bigg Boss asked Puneesh to name two worst performers of the week. Puneesh says that they have not been able to come to conclusion. The Bigg Boss asked three contenders for captaincy Bandgi, Sabyasachi and Akash to do the same. They choose Hiten Tejwani and Hina Khan, who was sent to jail.
Hina felt about being sent to jail and tells that she is disappointed in Sabyasachi. Ben tells him that he didn't send Priyank to jail, as he wants to talk to him. Furious with the comment, Sabyasachi tells Ben that he will never talk to Priyank again.
Luv cracks a joke on Vikas, which didn't go down well with him. Luv was seen apologizing to him, he refused to accept it. He comes to Arshi and tells her that she can't let Luv sleep today. Arshi immediately agrees and starts provoking Luv. Akash comes in between and calls him 'dog'.
Stay Tuned for more Bigg Boss 11 news.