Tellywood
Bigg Boss 10 : TRP Steeps Low And Made This Season An All-Time Flop!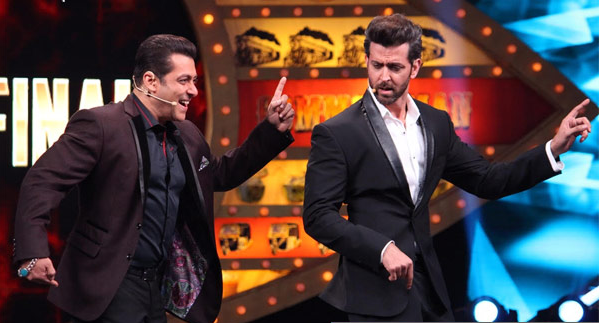 Bigg Boss 10 has garnered a lot of publicity not because of positive reasons but because of negative reasons. This was the only season where commoners were allowed in the house. It was expected that maximum audience will watch the show because of commoners entry. Well, this didn't happen as the show didn't get the TRP it needed and there were many reasons for it.
Also read Bigg Boss 10: Here's How Fans Reacted To VJ Bani's Loss!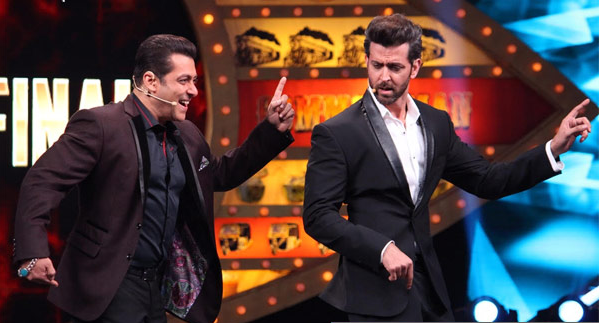 The first reason of the less TRP is its timing as the show airs at 10.30 pm in the night. As the timing is too late for both the urban and rural audience and that's a big reason for it's less TRP. Out of 13 weeks, the show has made it to top three only thrice. The late timing has hampered the TRP in a big way. As the TRP of this season is low and the major reason is its timing. The other reasons would be the commoners Vs Celebrities twist. May be the audience didn't like this twist as the show looses the TRP since the first few days. There were only a few occasions when the TRP was higher, one was a time of SRK-Salman together in the show.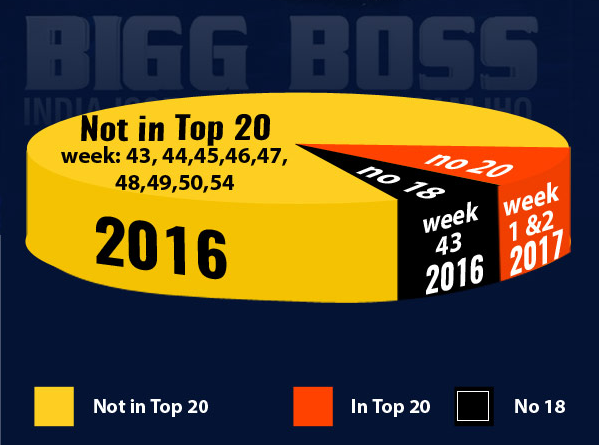 In Bigg Boss season 9 too, the show failed to garner the TRP. The average TRP for the weekend ka vaar was between 1.9 to 2.1. It wasn't the case of Bigg Boss 8 as the show aired on 9 pm at the prime time. Yes, we know that it is one of the most controversial reality show of all time but this season didn't raise up to the expectation level.
This season was full of controversies and fights, thanks to Priyanka Jagga and Om Swami. For the first time, we have seen that Salman Khan ordered Priyanka to leave the show due to disrespecting behavior. On the other hand, Om Swami has frustrated everyone which her cheap behavior and things. In spite of all these things, the show didn't get the much-needed hype in a long way.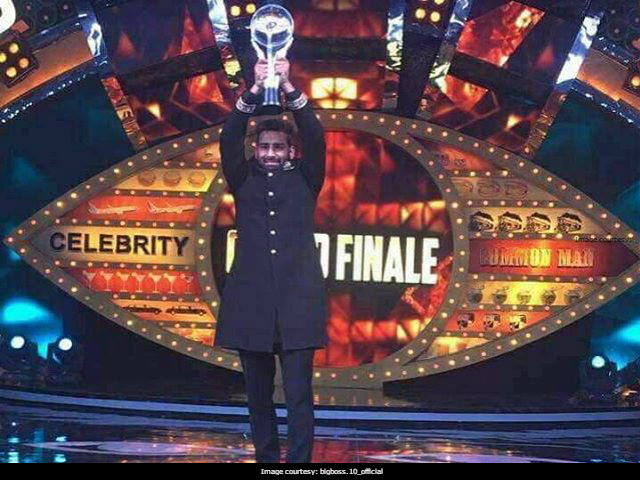 Overall, the makers must come up with something new in the coming season of Bigg Boss. If they really want to raise the TRP of the show!
What are your thoughts about Bigg Boss season 10? do let us know in the comments section below.
Also watch Shocking!! Karan Mehra Reveals To Big Boss 10
https://www.youtube.com/watch?v=7r_z8BQcIOg