Tellywood
Bigg Boss 10: Kamya Punjabi Angry At Bani J – Lashes Out Like Never Before!
Kamya Punjabi expressed her displeasure over VJ Bani and God knows for what reasons. Kamya Punjabi shared on twitter some really very nasty things about VJ Bani. She wrote that who cares what Bani does in the house. No one gives a damn to that girl.
Yesterday you saw there was a Family App task going on in Bigg Boss House. Today also you will see the continuation of same. And in that task, every contestant could meet their family member or close friend. So, Gauhar Khan who was also an ex-Bigg Boss contestant came to meet VJ Bani. And of course Gauhar is a very close friend and she was extremely excited and happy to meet her. Together they were discussing ongoing developments in the house and that's when all these things happened.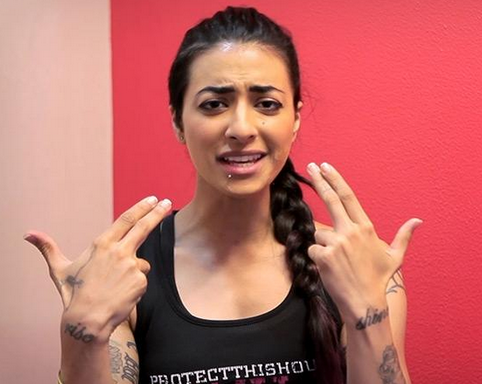 Big Boss 10: Andy Slams Priyanka
Actually, VJ Bani has a huge fan following outside the Bigg Boss house. Her fans celebrate each and every act and dialogue of hers. And that's the major reason of insecurity for other rival contestants in the house. So, while her fans were sharing her happy pictures and updates about her meet with Gauhar Khan that's when Kamya Punjabi decided to take a dig at her.