School lives are still the most memorable and path-breaking moments of everyone's life, especially the board exams. The pressure mounts on students. From parents and relatives to friends, everyone is expecting so much from you. How can we forget how our parents used to remind us about that someone who studies under candle as there was no electricity in his village or walks miles to attend classes as there was no school in his village. These are the things that make the life of every student appearing for board exam filled with guilt as if he/she is not doing enough.
We often brush off those stories thinking it was just a way to make us study. We never acknowledged the effort those guys put in order to fulfill their dreams. This is the reasons why they emerge victorious beating all the odds.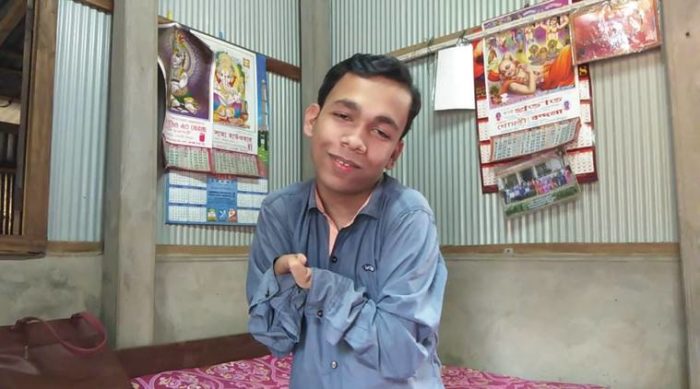 Now, a 17-year-old physically disabled boy from Tripura is appearing in his 10th board exams, where he'll write exams with his feet, not his hands. The boy named Pralaya Dey was born with both of his hands twisted behind his body. He grew up with small hands and even smaller wrists with only one finger on each hand.
His mother an Anganwadi worker fainted when she saw him for the first time. His father also believed that he would grow up being helpless. However, his mother soon started teaching him and realized that the boy was a quick learner.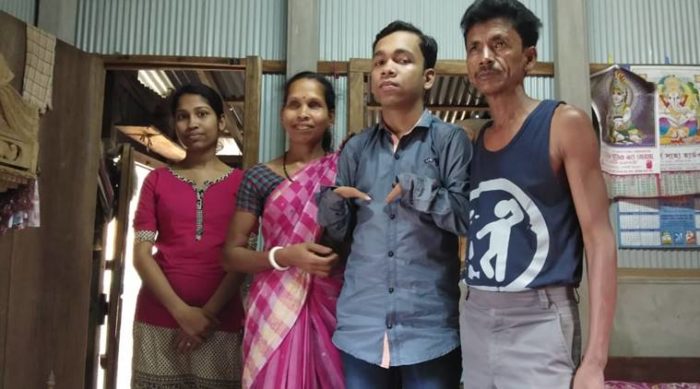 His mother said, "As a growing child, it must have been tough for him. So, I decided against leaving him at any child care home and took care of him myself. Today, I am confident I was right,"
Pralaya thought of using his feet for writing and he was able to write English and Bengali by the time he was 3-years-old. Now, he even paints well with his feet. He scored a whopping 80 percent in his selection exams. Now, he is appearing for his Madhyamik board exams from Chandrapur Higher Secondary School under the Tripura Board of Secondary Education (TBSE).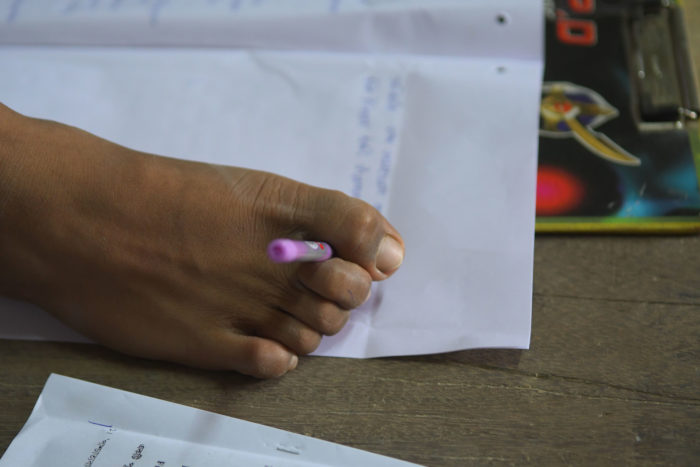 It is a historic moment for Tripura board. Because he can't write on benches, the headmaster has arranged a special wooden platform where he can write his board exams. A special invigilator has been assigned to him.
That's a spirit we need to admire. This boy has literally done something that would make anyone proud.