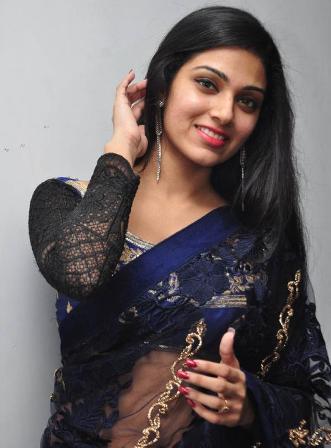 Avanthika Mohan Bio
Name : Avanthika Mohan
Date of birth : 18 June 1990
Birthplace : Dubai, United Arab Emirates
Age : 26 Years
Height : 5'7″ approx
Occupation : Actress, Model
Nationality : Indian
Religion : Hindu
Spouse: Durjoy Datta (m. 2016)
Avanthika Mohan is a model and actress in Malayalam film industry. The pretty actress was born in Dubai ( on 8 July 1994) and started her career with modeling assignments later switching to roles in films. She played the leading role in the film Yakshi – Faithfully yours, a Malayalam movie. She got recognition with this role and later worked in potential assigments in movies. At present she is known for her work in the Malayalam serial Atmasakhi aired on Mazhavil Manorama. The actress is also doing a lead role in a Telugu serial Raja Rani. She was the winner of Miss Malabar title in 2011.
Avanthika is based in the district of Calicut in Kerala. She spent her childhood in Dubai and got her schooling from a reputed school there. She chose to do her graduation in commerce before turning to entertainment industry to pursue her career in. She was a successful model in advertisements and TV commercials. She was also an accomplished dancer in her school times having taken training in western dance form during her stay in Dubai.
Avanthika Mohan made her debut in the film Yakshi- Faithfully yours in 2012. She bagged more opportunities in films like Crocodile – Love story (2012), Mr. Bean and Neelakasham Pachakadal, Chuvanna Bhoomi. She got a chance to do a Telugu film Aalamaram in the year 2013. Following the recognition she got from this movies, she was offered many TV serials. She bagged the role of Nandita which is a leading one. She is a doctor who falls in love with a childhood friend.
In Telugu serial, Avanthika plays the role of a school teacher in the serial Raja Rani. As she is playing the lead in two serials she has to shuttles between Hyderabad and Thiruvananthapuram for shooting. Avanthika is getting very popular for both her shows.