News & Gossip
Aryaman tries to be closer to Nandini in front of Manik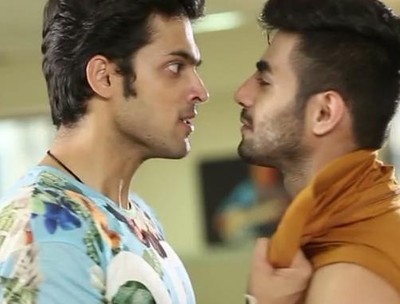 Accordig To Story Track Of Kaise Yeh Yaariyan Season 2 Fab 5 & Nandini are excited seeing Manik (Parth Samthaan) is alive and they expresses their happiness towards him.
Nandini (Niti Taylor)Says To  Manik that she was always imagined as he is alive.
On the other hand, Manik gets irritated seeing their tears as he thinks that they are just pretending.
Manik accuses them for believing at police's statement as he is died and never tried to find him.Manik also blames them for making a new group and forgot him so easily.
Aryaman provokes Manik against Nandini
It will now be seen that Nandini tries to make Manik understand the situation but he accuses her for moving on with Aryaman.
Manik doubts that Aryaman & Nandini  in love which give a heart break to Nandini.
However, Aryaman is going take advantage of Manik's misunderstanding and add fuel in his doubt by getting closer to Nandini in front of him (Manik).