News & Gossip
Arnab Goswami Refers To Sunny Deol As Sunny Leone, Twitter Trolls Him Hilariously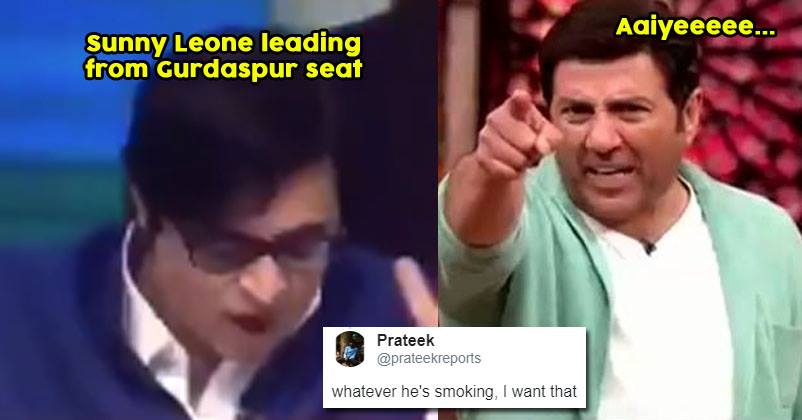 Arnab Goswami is one of the most popular Indian journalist and TV anchors but he is also the most controversial one. His lenient towards ruling party Bharatiya Janata Party is a well known fact. He is also the director popular news channel Republic TV which he co-founded with Rajeev Chandrasekhar. Quite a lot of people also believe that Republic TV is founded by BJP.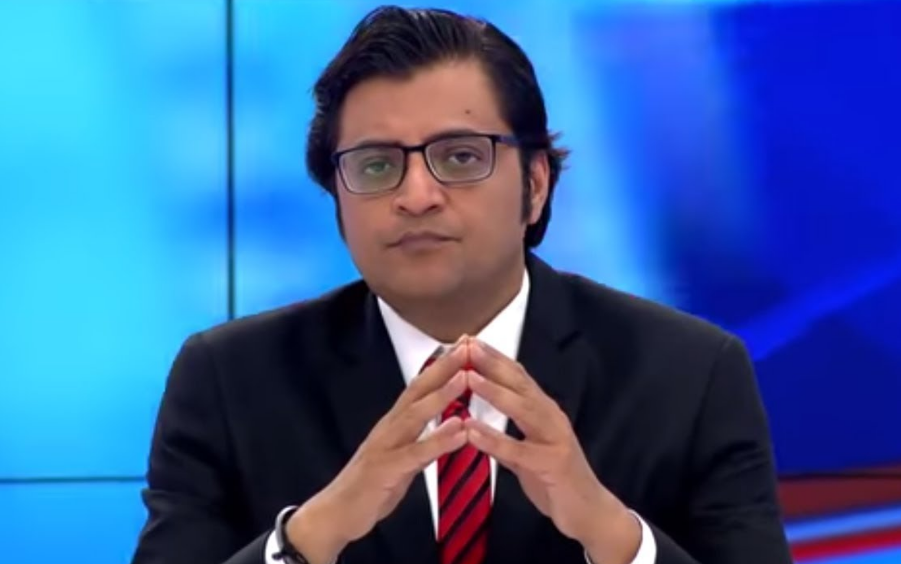 Today, the result of Lok Sabha Election 2019 is going to be out. The counting is still going on but it is safe to say that BJP alone will get more than 286 seats and might also reach 300 alone. It is obvious that BJP supporters are celebrating this moment. It looks like even Arnab Goswami can't hold his excitement.
Arnab got so excited that he referred to Sunny Deol as Sunny Leone while talking about the result of Gurdaspur constituency. His goof up soon got him trending on Twitter. First of all, look at what he said on live TV:
https://twitter.com/SirJadeja/status/1131417506936004609
Twitter is in no mood to spare Arnab Goswami for his massive goof-ups on live TV. Twitter is hilariously trolling him. Look at some of the reactions down below:
whatever he's smoking, I want that

— p (@prateekreports) May 23, 2019
https://twitter.com/RaveenaAgarwaal/status/1131467188454346752
Always sunny Leone leads 😛

— Mohanraj A Palanisamy (@apmrindian4) May 23, 2019
No goof up there, he's been working hard, now that elections are finally over, he has every right to think a bit about the other Sunny

— âš"Shettyâš" (@qniub) May 23, 2019
https://twitter.com/Mr_GRMore/status/1131429070120542208
https://twitter.com/Sumathi36139952/status/1131419295580164096
https://twitter.com/AnupMOfficial/status/1131427590802034689
https://twitter.com/HARSHITHA183/status/1131427601426264065
https://twitter.com/DsouzaAlok/status/1131477582174547968
Happens when you are in a state of constant climax. The difference between election and erection dissapears

— SMitra (@SnehanshuMitra) May 23, 2019
Well can't help if Arnab can't contain his excitement, can we?
What do you think? Do tell us your thoughts in the comment section down below.