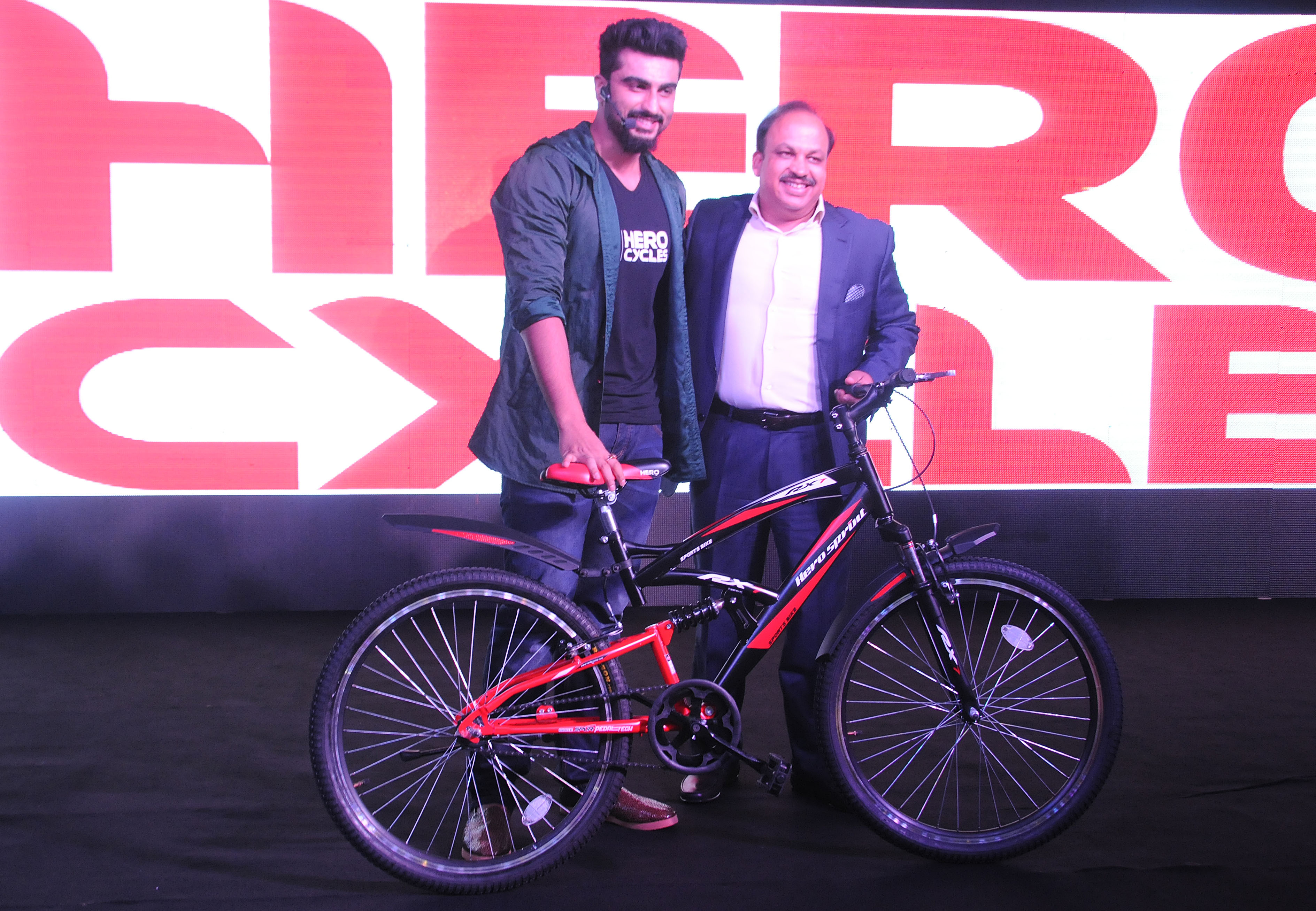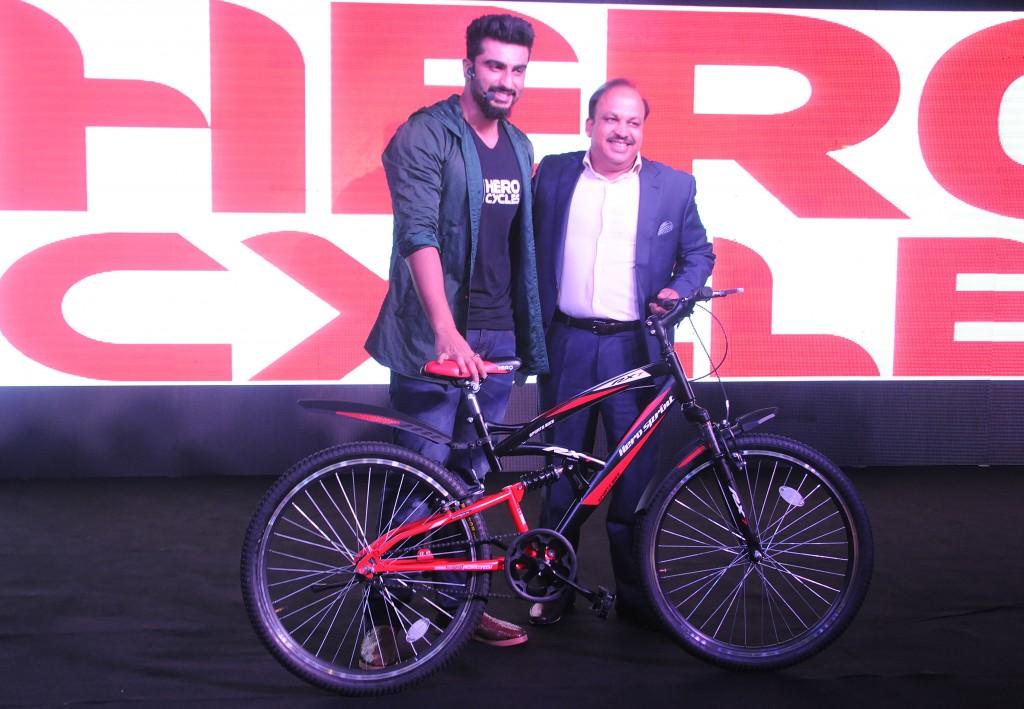 "Gunday" actor Arjun Kapoor has been announced as the brand ambassador of bicycle manufacturer Hero Cycles at an event here. He calls it a "match made in heaven".
"It's a match made in heaven. I have grown up cycling on a Hero cycle. I'm a consumer before being an actor, and I corelate my childhood to cycling, so it was a genuine match made in heaven," Arjun told IANS here.
The event started with a magic show. The magician, along with Pankaj Munjal, co-chairman and managing director, Hero Cycles, performed a special act to introduce Arjun as the ambassador.
Arjun walked on to the stage to the song "Tune maari entriyaan" from his film "Gunday", and he also cycled on the stage as well as personally signed one cycle.
The cycle brand has also launched a limited edition celebrity sports cycle named after the "Tevar" actor. It has been labelled as 'AK' edition. Only 3,000 units of the edition would be available across India. These Hero Sprit RX-1 will be adorned with Arjun's signature and will have a new range of colours to choose from.
"We are ecstatic that youth icon Arjun Kapoor is now associated with us and will represent our brand and its ethos in the public and media," Munjal said.
Priced at Rs.6,000, the limited edition cycles will be available online and at the Hero Cycles retail shops across the country.
Hero Cycle's entry into the e-commerce space was also announced as it has tied up with sports365.in to sell its entire range of cycles online.
"We decided to make our entire range of cycles available online to make it easier and convenient for our buyers to pick, compare and choose from wide offering," Munjal added.
Through this, the cycles will be available on e-commerce websites like Flipkart, Snapdeal, Amazon, Paytm and HealthKart.