Tellywood
Arjun Kapoor Was The Best Thing In Koffee With Karan Season 5, Here's How?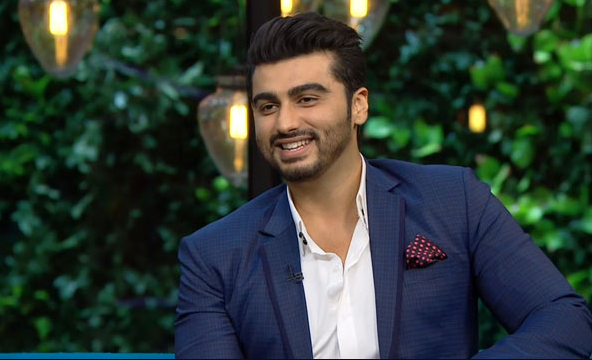 Arjun Kapoor was like the USP of this year's Koffee With Karan show. He entertained everyone with his cameo appearances in nearly 3 episodes, where other stars were invited to do the chit-chat. Apart from that, he also was a guest invited for the show along with Varun Dhawan.
Also read:Â After Kapil Sharma, BMC Issues Notice To Arjun Kapoor For Illegal Construction!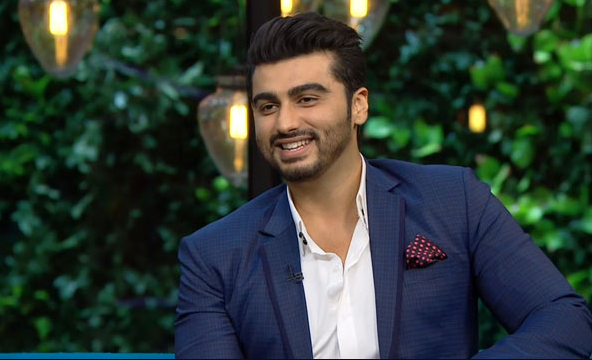 Well, we know that Karan Johar often calls celebrities with a unique pair of a combination. He always has a different pair of actors coming as a guest but this time Arjun Kapoor was more of like a permanent member of the show. Though he wasn't a guest always but he did love to interfere the other guests in the show. This is not all, the actress had to kiss him and some even get scared to see him instantly coming out from the closet.
Here are the 15 times when he stunned everyone with his comments on the KWK show:
1. Remember the episode when Ranveer Singh and Ranbir Kapoor were the guest. Arjun Kapoor pops up out of nowhere and sits between the two. It was a hilarious moment!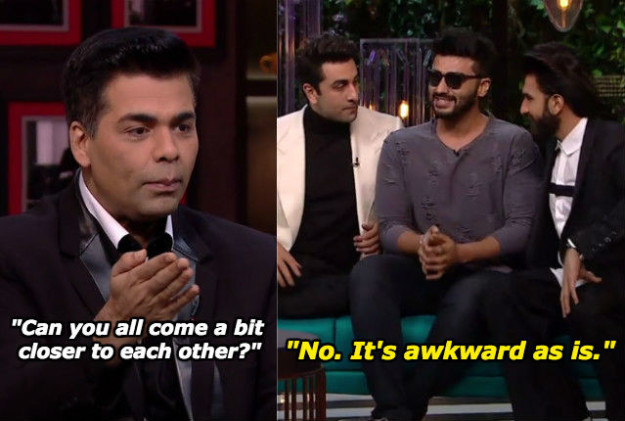 2.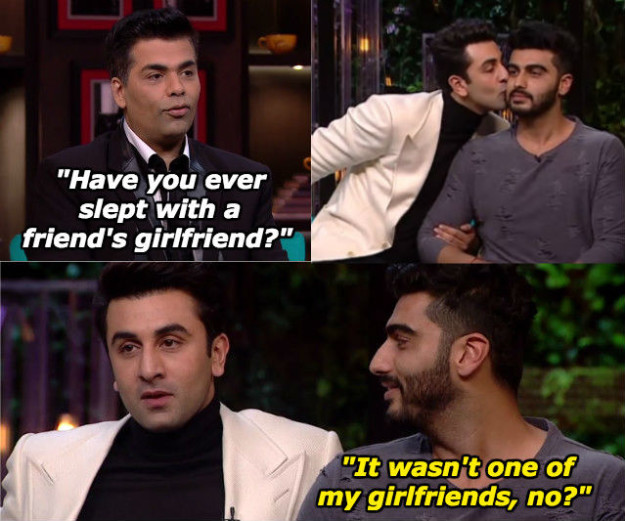 The bromance between Ranbir Kapoor and Arjun Kapoor was quite evident. It was one of the best moment of the episode!
Continue reading On NEXT page