Videos
Anushka Sharma In Baap Ki Adalat- This Most Hilarious Video Will Make You Go ROFL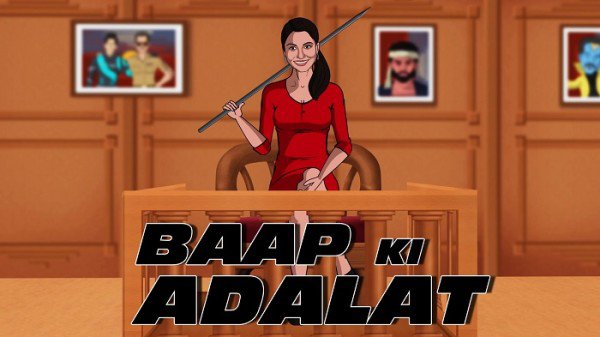 Anushka Sharma In Baap Ki Adalat- This Most Hilarious Video Will Make You Go ROFL
Anushka Sharma has consistently been in controversy with respect to Virat Kohli and World Cup 2015. If Virat played good, it was because of Anushka and when team India lost the semi-finals, again she was behind her, as she was present in the stadium to watch that match. This indeed was the height when people called her 'Panauti' and KRK made fun of both Virat and Anushka, blaming them for the defeat of India. Not only this, a journalist was also intended for the same but Anushka gave her such a blasting reply that she would never ever forget.
Now this is a hilarious video by Shudh Desi Endings which has also tried to defend Anushka by means of a spoof – Presenting Anushka Sharma in Baap Ki Adalat. It would be a great fun to watch Rajat Sharma asking non-sense questions from Anushka, while at the same time, Anushka giving an apt reply of all the questions, COUNTERBLASTING Rajat, KRK and all the audience!!
Must Watch how she proved that KRK is a Panauti and not she! Fabulous Anushka, We Are Proud Of You!