News & Gossip
Anurag Kashyap Shares A Video With Mukkabaaz Speech Trainer Sangeeta Gala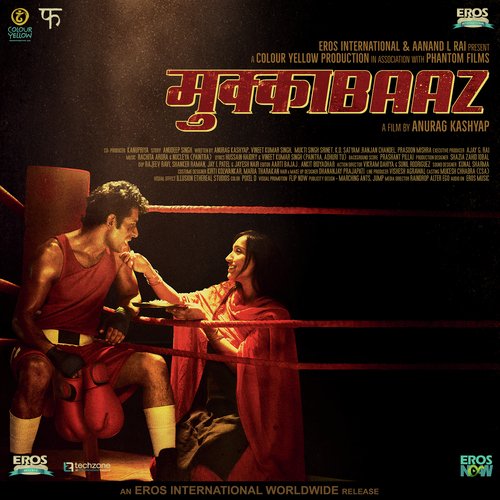 Anurag Kashyap thanks Zoya Hussain and Sangeeta Gala in a video for perfecting the sign language in Mukkabaaz
Anurag Kashyap has been receiving immense appreciation for his fantastic film, Mukkakbaaz. The lead female character of Zoya Hussain is dumb and mute. So of course she had to train hard enough to get the sign language correct. Anurag shared a video to thank not just the speech trainer Sangeeta Gala but even her lead actress Zoya. Check it out:
The video was captioned as: "#TheVoiceofMukkabaaz. Watch the voice behind Sunaina – speech therapist Sangeeta Gala in conversation with @zyhssn. She reveals that @anuragkashyap72 is impossible to lip [email protected] @aanandlrai @FuhSePhantom @cypplOfficial @ItsVineetSingh @jimmysheirgill."
Talking about the film, Anurag is back in the game with Mukkabaaz. It surely is an unconventional sports film based on the backdrop of boxing. But more than sports, it's the love story that offers a barbed critique of India's much-abused caste system, religious intolerance and political corruption that permeates the Indian society.
Anurag has presented a hybrid genre of masala Bollywood mainstream action with art house theme and engrossing characters – maintaining the pace of the film & not making it boring even for a second.
Mukkabaaz is packed with energy, humour and melodrama which makes sure it doesn't cater only to sports buffs.
The basic plot about a despised underdog, who against overwhelming odds, grits his teeth and trains for the big boxing matches, could hardly be any less clichéd than Mukkabaaz. However, it's the cinematic invention which makes sure that much more is being offered and you are hooked onto every bit of it.