News & Gossip
Anupam Kher Extends His Support To Akshay Kumar Over Citizenship Row, You'll Agree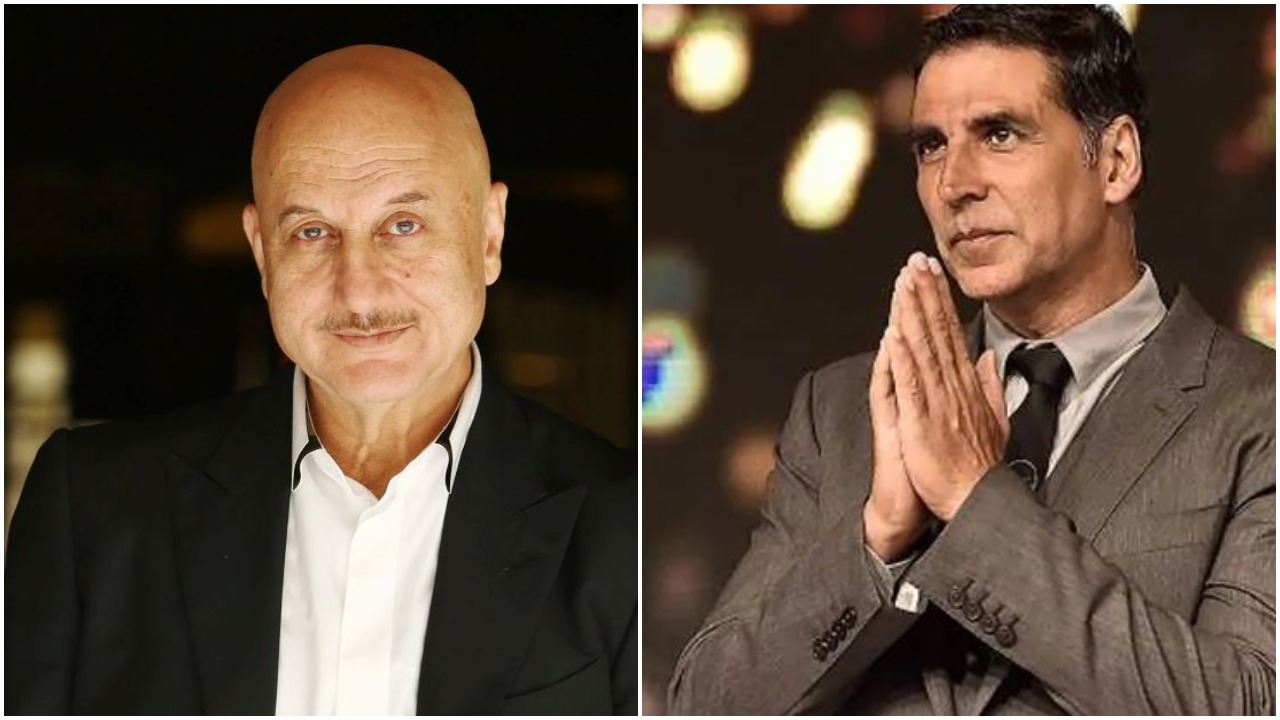 Ongoing Lok Sabha Election 2019 is the most talked and discussed subject in the country. From common man to top celebrities, everyone is looking to cast their vote and contribute to the making of the next government. Just recently, social media was buzzing with pictures of B-Town stars casting their votes. However, it has started a new controversy when fans didn't find pictures of Akshay Kumar.
In addition to being the highest tax paying celebrity, Superstar Akshay Kumar has been associated with several noble projects. His contribution towards Indian Armed forces is a well known fact. However, his Canadian passport has become the latest trending topics nowadays, ever since he interviewed Prime Minister Narendra Modi in a non-political interview.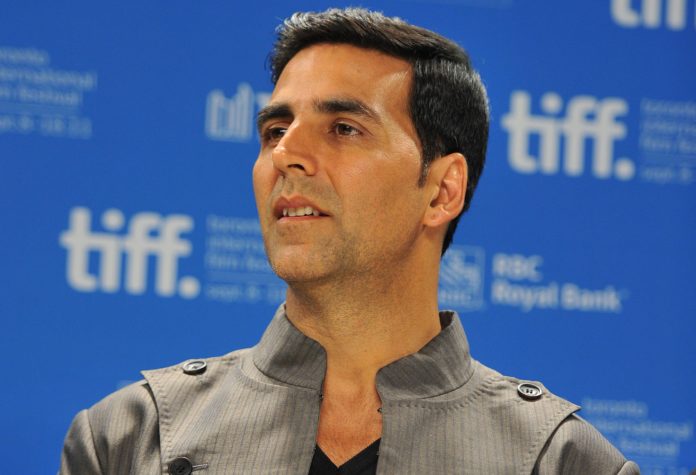 Some people are pretty miffed with the superstar, as he can't vote in India because he holds a Canadian Citizenship and in India, dual citizenship is not allowed. One section of people are slamming him, as they believe that he doesn't have the right to preach as he holds citizenship of another country.
When a reporter asked Akshay about why he doesn't vote, this situation got even worse. Akshay avoided answering that journalist, which further angered people. After huge criticism, Akshay took to Twitter and issued a statement that reads,
"Really don't understand the unwarranted interest and negativity about my citizenship. I have never hidden or denied that I hold a Canadian passport. It is also equally true that I have not visited Canada in the last seven years. I work in India, and pay all my taxes in India. While all these years I have never needed to prove my love for India to anyone, I find it disappointing that my citizenship issue is constantly dragged into needless controversy, a matter that is personal, legal, non-political and of no-consequence to others. Lastly, I would like to continue contributing in small way to the causes that I believe in and make India stronger and stronger."
— Akshay Kumar (@akshaykumar) May 3, 2019
Despite the statement, some people are still slamming Khiladi Kumar. Amidst all this, actor Anupam Kher who has worked with Akshay in Baby has extended his support.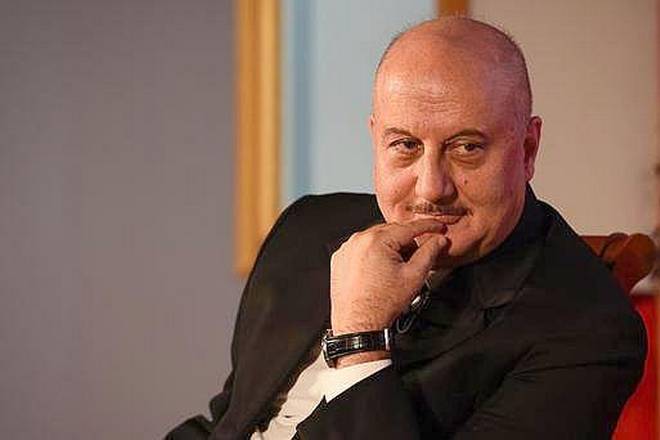 He tweeted, "Dear @akshaykumar! Have been reading about you explaining to certain people about your loyalty to our country. Stop it! Their real profession is to make people like you & me feel defensive for talking in favour of India. You are a doer. You don't need to explain to anybody.👏🇮🇳"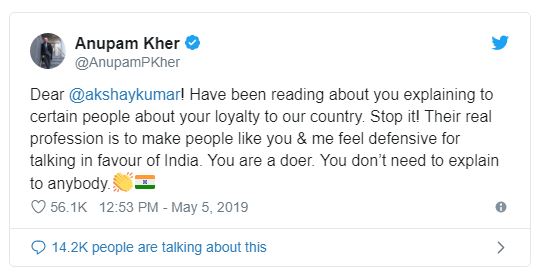 Do you think Akshay is being targeted for unnecessary reasons?