News & Gossip
Amid reports of next with Salman Khan, SLB registers movie title Gangubai!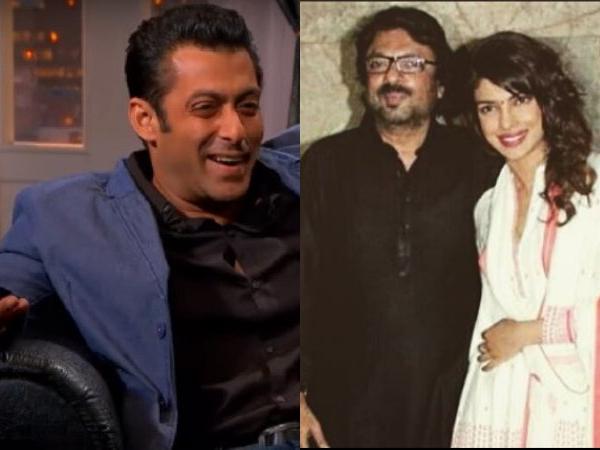 SLB films have been the most epic movies the Bollywood Industry has ever put up! Although the movies have all been sad movies with an absolutely unacceptable end, they have always managed to touch hearts and have been very close to the people! One such movie is Hum Dil De Chuke Sanam! There are reports making rounds that SLB is coming up with a romantic love story, yet again and he has Salman Khan on board, after 20 years! The latest buzz suggests that Shah Rukh Khan might join Salman Khan in SLB's romantic film! It was heard that Deepika Padukone shall be the leading lady in the movie but reports say that Priyanka Chopra too is being considered as a choice but Salman Khan doesn't want Priyanka Chopra on board due to the Bharat incident! Amidst all this buzz, the latest reports suggest that SLB has got the movie name registered and it has been named, Gangubai!
"Bhansali would not just register a title for the sake of it. The script has been with him for a while and he may well get PC to do that film. Sometimes the media does put two and two together to figure out if Salman and PC are in the same film — a chance they missed out recently on Bharat. So, in all probability PC will be Gangubai," a source was quoted as saying by the daily.
The period film is reportedly based on Gangubai Kothewali, a brothel owner, and has been in talks for apparently a decade now. The movie was purportedly supposed to be titled Heera Mandi initially and Priyanka is likely to play a lady don in the movie.