News & Gossip
Alia and Siddharth launch new season of Coke Studio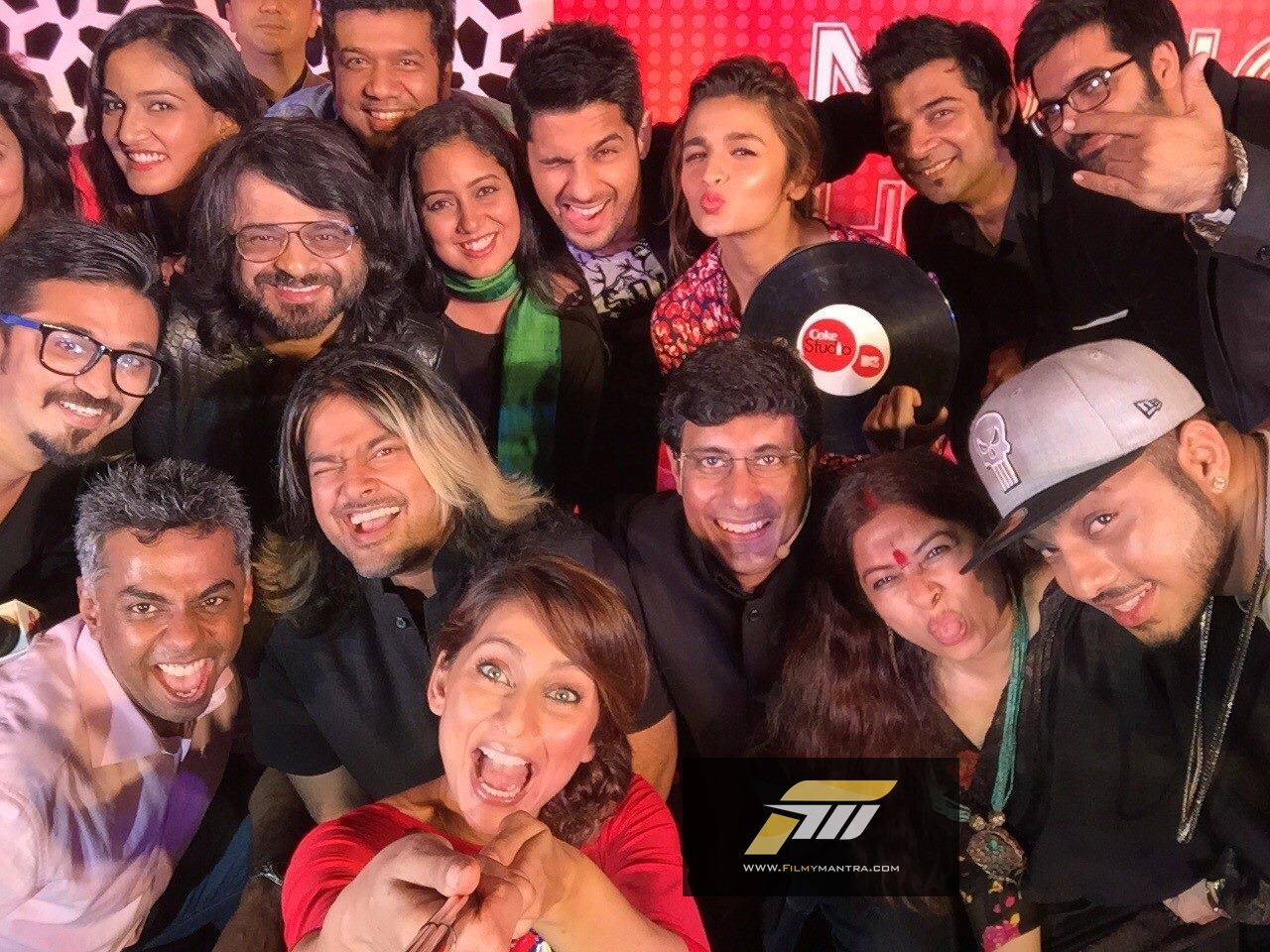 Alia and Siddharth launch new season of Coke Studio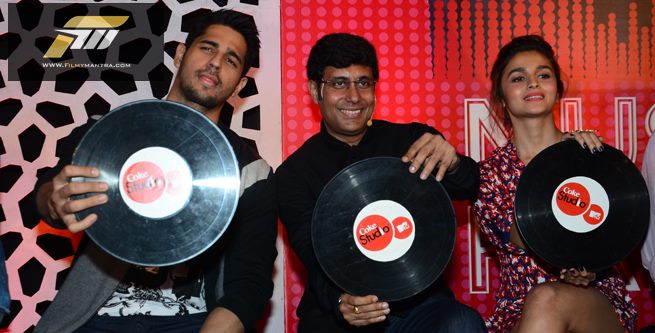 Mumbai: 'Coke [email protected] MTV', an experiment in fusion music and an idea that connects us to our roots – returns in an "always on" format. Coke [email protected] Season 4 will be a year-long show of soulful music, curated and composed by some of the best in business- Vishal-Shekhar, Amit Trivedi, Pritam, Clinton Cerejo, Sachin-Jingar, Ram Sampath, Sneha Khanwalkar, Papon, Badshah and Raftaar.
Season 4 of Coke [email protected] was launched over an evening of Coke and music by Coca-Cola Ambassadors – Alia Bhatt and Siddhartha Malhotra and musicians – Amit Trivedi, Clinton Cerejo, Papon, Pritam, Ram Sampath, Rekha Bhardwaj, Sachin-Jingar, Sneha Khanwalkar, Harshdeep Kaur and Raftaar.
Singers in Coke [email protected], Season 4 include Rekha Bhardwaj, Jyoti Nooran, Harshdeep Kaur and many more.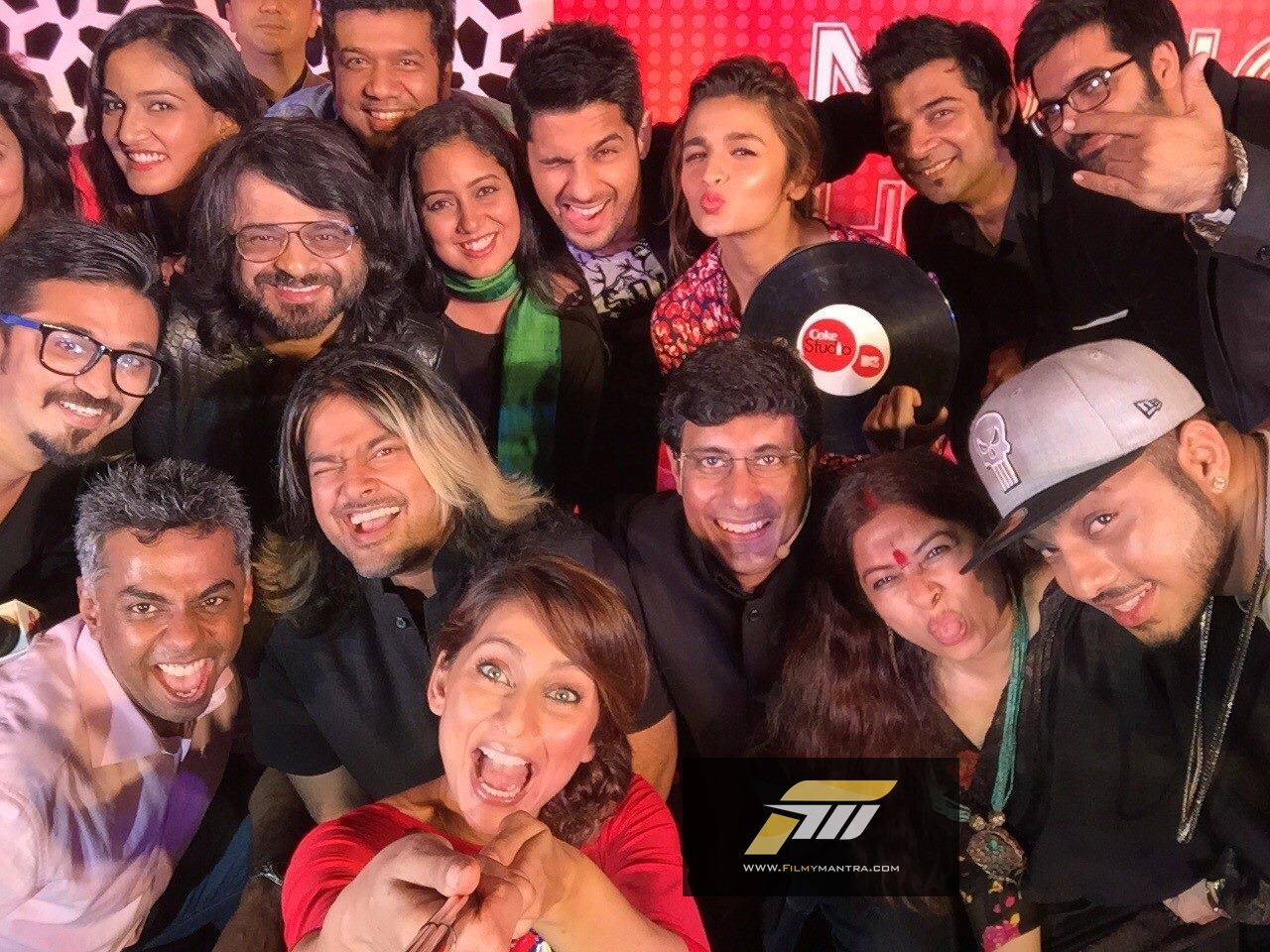 Selfie moment with Coke Studio artists and producers at the launch of Coke Studio Season-4 .
Starting March 1, 2015, and every first Sunday of the month, at 8 PM, Coke [email protected] will release a musical composition, both as a stylized video and audio, along with multiple elements that will capture the journey of making the music Coke [email protected] Season 4 including studio sessions, producer profiles and much more. Each of these videos and audio will be simultaneously released on all MTV platforms and deployed across all audio and video platforms like YouTube, Saavn, Gaana, iTunes etc. by Zee music.
MTV will also be re-releasing two audience favourites 'Madari' and 'Kattey' with brand new music videos to kick off Coke [email protected] Season 4. In addition, Coke Studio will continue its journey of bringing LIVE experiences through more than 50 concerts and outreach programs, reaching 100 colleges across 10 cities.
Speaking at the launch, Debabrata Mukherjee, VP-Marketing& Commercial, Coca-Cola India and South West Asia, said "Coke Studio is a platform, owned by a community of millions of music lovers. That makes it easy for us, because this community tells us what to do. But that also puts a huge responsibility on us because we have to ensure that we meet their expectations. We make ourselves believe that so far we haven't let them down or else the 2.9 Million Facebook fans would have made themselves heard. However, what they have asked of us, is to change the format and make it 'always on', 'yearlong' and as 'singles' rather than an album. We have made an honest attempt to deliver on these. Coke Studio lovers will let us know, if we put in our best efforts. I can only thank this ever growing community of Coke Studio lovers for continuing to challenge us on our efforts and creativity."