News & Gossip
Actress Lakshmi Devi Passes Away: Jr. NTR, Srikanth And Other Telugu Stars Pay Respects, Watch Video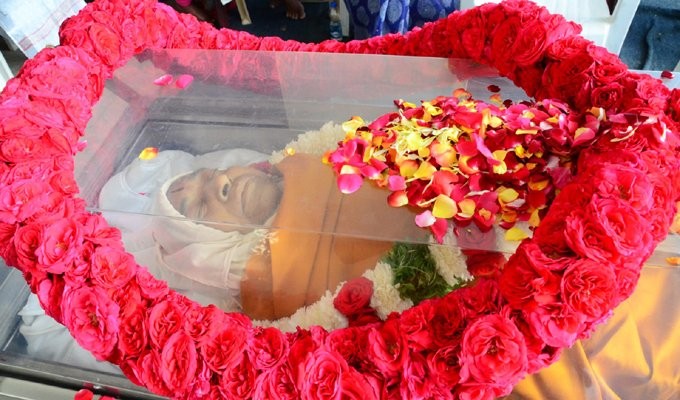 Veteran actress and mother of actor Rajeev Kanakala Lakshmi Devi died on Saturday morning 3rd February 2018. Many stars from Telugu Industry including Jr. NTR pay homage to the veteran actress. The actress is survived by a son Rajiv Kanakala, who is married to Suma, who is also a popular host, actress, singer, and producer.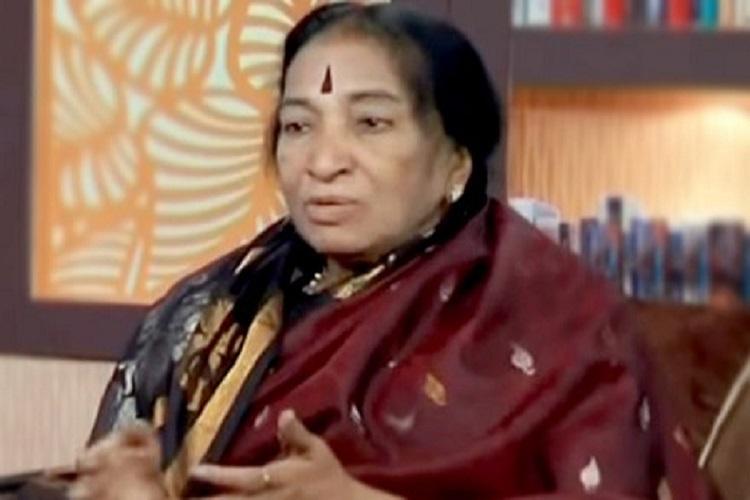 Lakshmi Devi has been suffering from various age-related ailments. She was admitted to a private hospital in Hyderabad. The actress took her last breath in the hospital on Saturday morning. Her last rites will be performed on Sunday afternoon.
Lakshmi Devi was a veteran actress working in Telugu Cinema in the late 1980s. Married to another popular actor Devdas Kanakala, the couple ruled the film industry in the late 1980s. They founded a film institute, which ran successfully till the late 1990s. They were forced to shut down the institute after finding it difficult to run the business.
As an acting coach, Lakshmi Devi had some crucial role in nourishing young talents. Many popular actors like Chiranjeevi and Allari Naresh got an acting class in her institute. As an actress and acting instructor, She has given a lot to the Telugu film industry.
While talking to the media, Rajiv said, "My mother suffered cardiac arrest while undergoing treatment in the hospital. She was a good teacher and actress. She acted in some movies, performed plays and dance recitals, and also featured in some TV serials."
The news of sudden demise of Lakhsmi Devi has shaken the Telugu film industry. Celebrities like Sivaji Raja, VK Naresh visited the family to offer their condolences. Actors like Jr. NTR, Srikanth, Brahmaji and many other stars from the industry also visited her house to pay respects.
Check out the pictures and videos:
https://twitter.com/tarak9999FANS/status/959750186477043713
@tarak9999 pays tribute to Rajeev Kanakala's Mother Lakshmi Devi as she passes away..! pic.twitter.com/sPa0xWeBOt

— K Vishwanth (@vishwanth_views) February 3, 2018
Megastar chiranjeevi condolences to #Rajeevkanakala mother smt.Lakshmidevi !! #RIP pic.twitter.com/NnZxazGhBr

— Barack Obama (@Rowdybabymacha) February 3, 2018
https://twitter.com/TNHoffl/status/959742224870322177
రాజీవ్‌ కనకాలకు మాతృ వియోగం
https://t.co/VDyTubwknI
#RajeevKanakala #Suma #LakshmiDevi pic.twitter.com/YnqLvONvbA

— ఈనాడు (@eenadulivenews) February 3, 2018
RIP Lakshmi Devi!