News & Gossip
A Company In Tamil Nadu Announced Holiday For Rajinikanth's 2.0 Release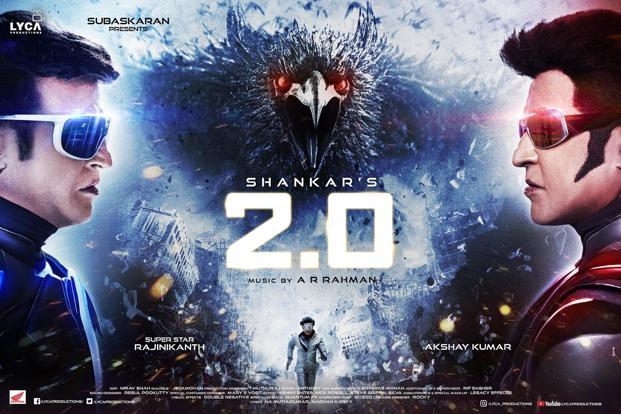 Rajinikanth is not just an actor, he is a phenomena, especially in South India. Whenever, his film releases, it creates some sort of records at the box office. Several fans offer prayers and do lots of things for the Thalaivaa. His fandom is so strong that you won't believe what has happened this time.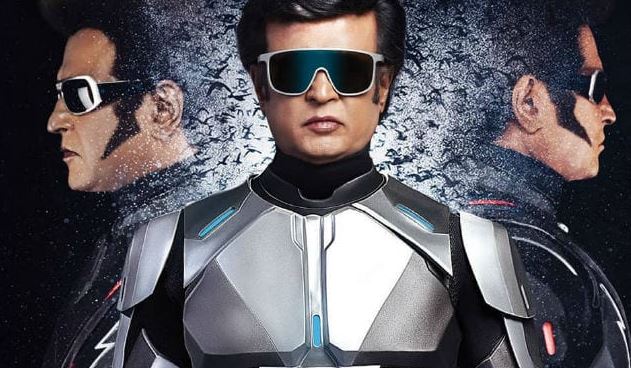 A private training firm in Coimbatore has officially announced holiday on the first day of Rajinikanth Starrer 2.0. If that was not enough, the solution firm is also offering movie tickets for all of its employees. The firm in question is named "Get Set Go Training Solutions Institute" in Siddhapudur in Coimbatore.
Declaring the holiday, the firm wrote in a circular on Wednesday, "Thursday will be declared as an official holiday on the celebration of the pride of Indian cinema in the form of release of 2.0." The circular further added that the company is also sponsoring the tickets for all its employees.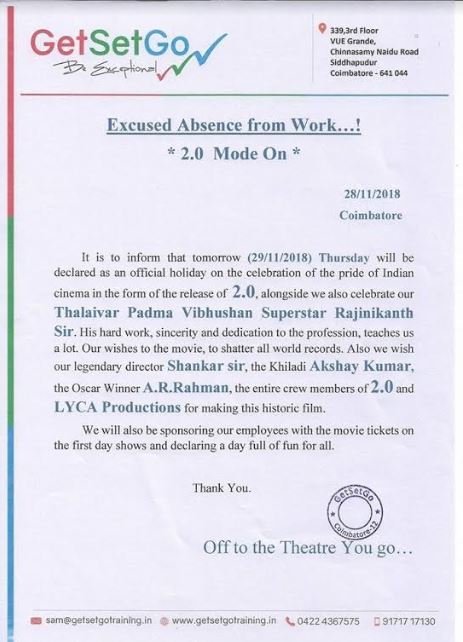 When asked about the same by a leading daily TOI, representative of the firm has confirmed that they have indeed declared the holiday. He said, "We are now in the theatre to watch the film with all our employees. In the evening we would have a celebration to mark the release of the movie. "
That's amazing, everyone would want to work in such a company, doesn't it? Tell us your thoughts in the comment section down below. Stay tuned to this space for more viral stories.