News & Gossip
A Bus Driver Made All Passengers Wait Until A Woman Passenger Got An Auto At 1:30 AM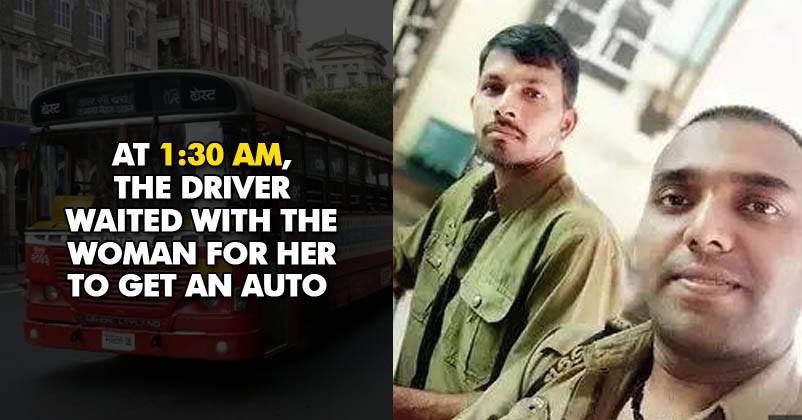 Crime against woman and children is growing in the country with every passing day. Newspapers are filled with such stories of horror, which can make anyone horrified. Amidst these incidents, there are some good and unexpected things that make us believe that there is still something good in humanity.
One similar thing has happened in Mumbai that can make you proud. It so happened that a woman got down from a bus (number 398) at a quiet and deserted place at 1:30 AM. The driver of the bus asked the woman if someone is going to pick her up, to which she replied no. The driver and conductor of the bus decided to wait with the woman until she gets an auto, as it was a late night and the woman was alone. They made all the passengers wait until she got an auto.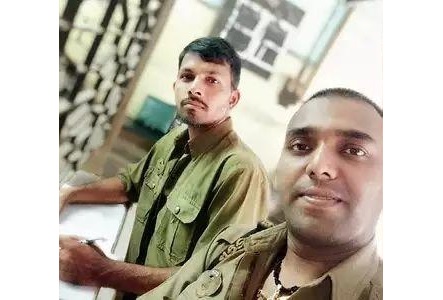 The woman took to Twitter to share the heart-warming story about the great deeds done by the driver and the conductor of the bus. Her tweet reads,
"This is the reason I love #Mumbai
I would like to thanks #Best Bus driver of 398 ltd. Who dropped me at 1.30 am at a deserted bus stop and asked me if someone is there to pick me up. To which I replied no. He made the entire bus wait until I got the auto. WeAreMumbai"
This Is What She Tweeted:
https://twitter.com/nautankipanti/status/1048081287393632256
Her tweet became popular and got 9,708 likes and 3,377 retweets at the time of writing. People started praising the action of bus driver and conductors. Some of them even shared similar experiences.
This Is How Twitter Reacted:
1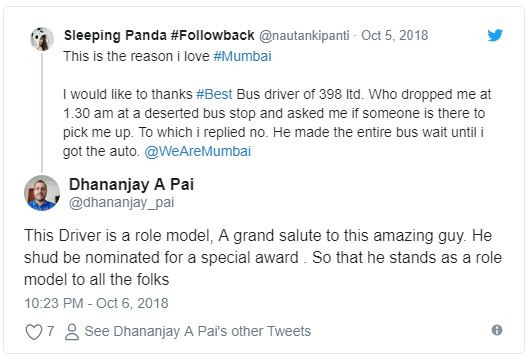 2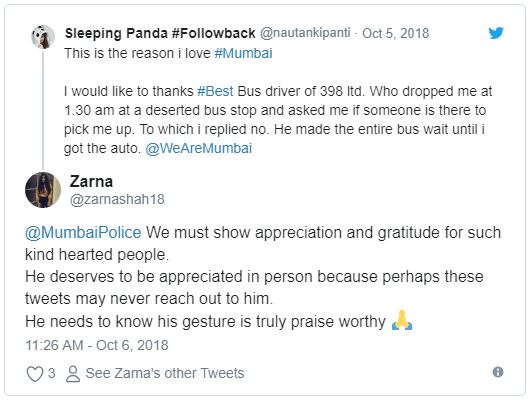 3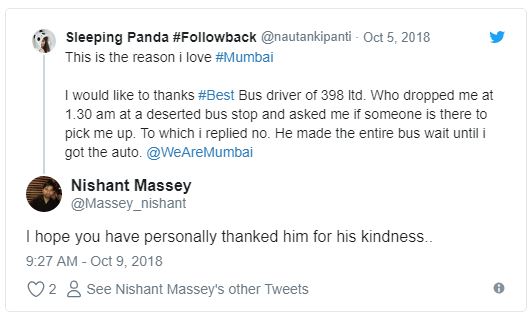 4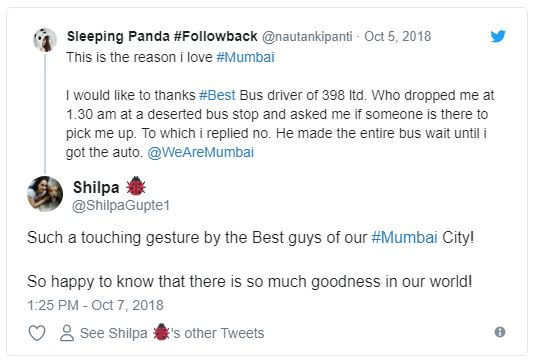 5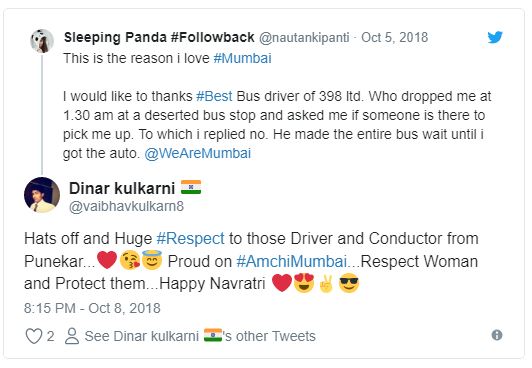 6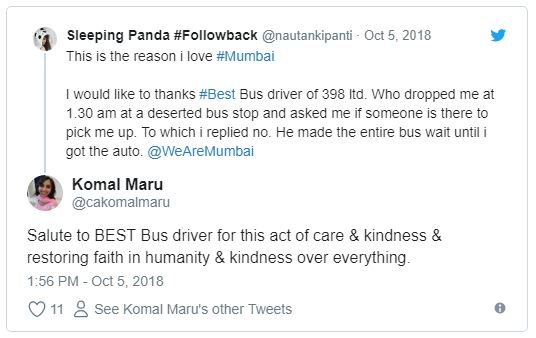 7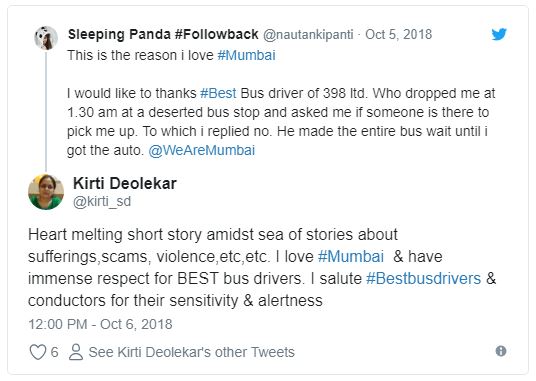 8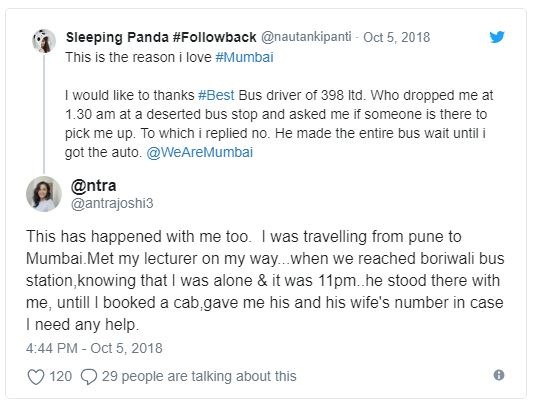 9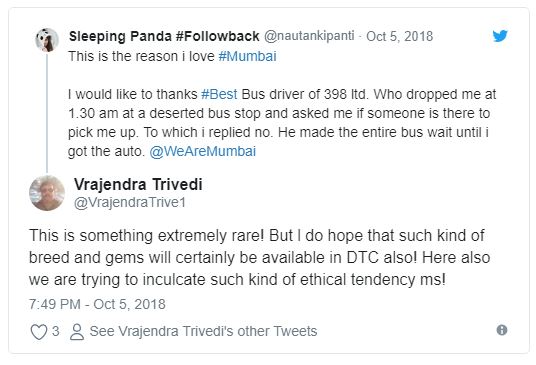 10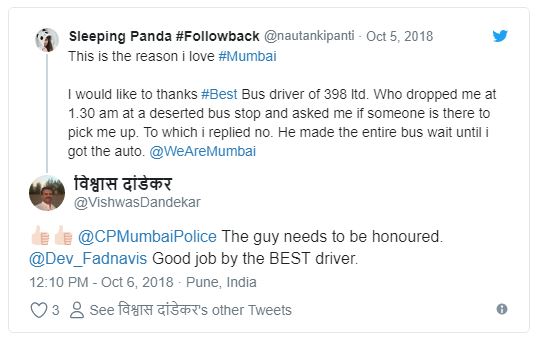 It's great to see the kind gesture of the driver and conductor. We wish everyone thinks like that so that woman can feel safe everywhere.