News & Gossip
THIS picture from Rohit Shetty's cop universe shall win your hearts!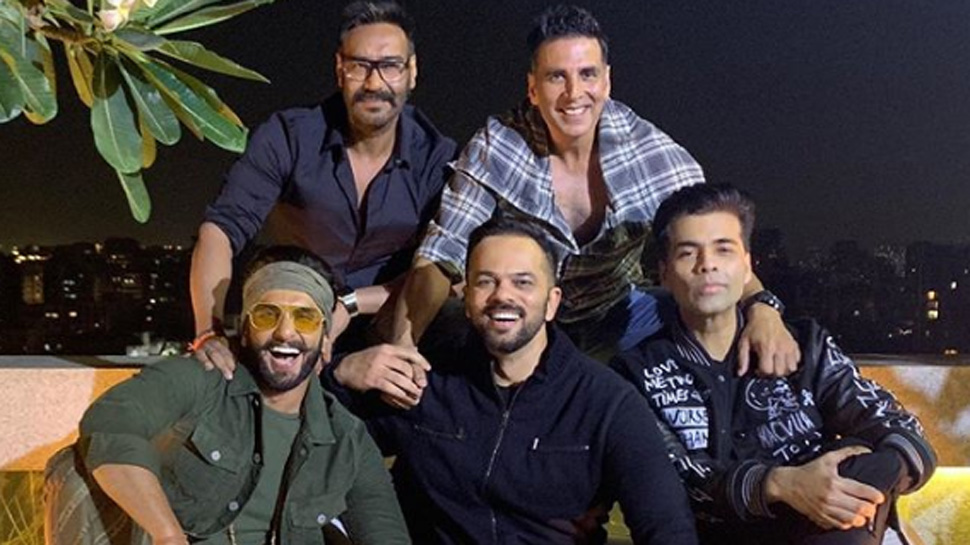 Post Rohit Shetty and Karan Johar's Simmba becoming a big hit, its time for the movie Sooryavanshi starring Akshay Kumar to score big! In the end of Simmba, there was an introduction given to Akshay Kumar as Inspector Sooryavanshi, wherein Ajay Devgn was shown talking to Akshay Kumar and Akshay saying that he will be in soon! This confirmed that Rohit Shetty and Karan Johar will be presenting yet another cop drama with the Khiladi of Bollywood, Akshay Kumar! While we later heard that Simmba and Singham too shall have roles to play in this cop drama Sooryavanshi, there was no revelation made about the lead actress in the movie! Putting an end to all your inquisitiveness, here's revealing the lead actress of Sooryavanshi! Katrina Kaif has recently joined Akshay Kumar in Rohit Shetty and Karan Johar's Sooryavanshi! While we had heard that the movie is all set to go on floors this week, we earlier this day saw a still from Sooryavanshi, released by Rohit Shetty himself! Apart from this, there is yet another picture from the cop universe making a lot of buzz on social media and it surely shall win your hearts!
https://www.instagram.com/p/BwirrnGhvKQ/?utm_source=ig_embed
While declaring the beginning of the shoot schedule for Sooryavanshi, Rohit Shetty posted an amazing picture with Karan Johar, Ranveer Singh, Ajay Devgn and Akshay Kumar in it! While Akshay Kumar is seen holding the Note Board for Sooryavanshi, Ranveer Singh holds the same for Simmba and Ajay Devgn for Singham 1 and Singham 2! Rohit Shetty captioned the picture, "And the Universe Expands…Our GAME BEGINS…👮‍♀️👮‍♀️👮‍♀️
@ajaydevgn @akshaykumar@ranveersingh @karanjohar @katrinakaif#kareenakapoorkhan @saraalikhan95@rohitshettypicturez@reliance.entertainment @dharmamovies#capeofgoodfilms #sooryavanshi"
https://www.instagram.com/p/BxHEDYHhXd7/?utm_source=ig_embed
Stay tuned for more updates!