Specials
9 Celebrities Who Can ' t Ever Be Friends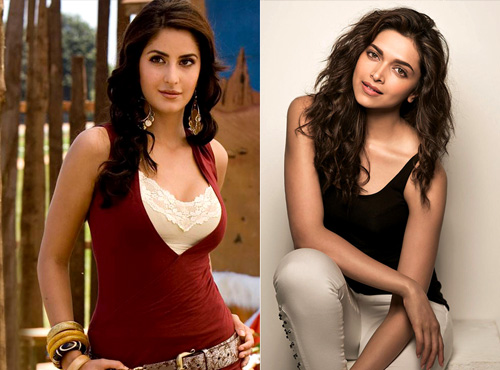 As we all know the Bollywood superstars Shah Rukh Khan and Salman Khan ended their long much-touted rivalry to become best friends again. But considering some facts, there are still few celebrities who were once best friends but circumstances turned them into enemies.
The reason of their enmity can be catfights, hunger for power, growing competition and so on. Whatever it is but turning into enemies from being best friends is an age old practice of B-Town.
Well, the list of reasons are endless and when we talk about celebrities almost anything can make them rivals. But not everyone is like the Khans, right? Not everyone will hug-it-out and leave the past behind them
We've penned down 9 such celebrities who will never ever be friends with each other again.
Here's the list of 9 such friends turned enemies:
The rivalry between Aishwarya Rai Bachchan and Rani Mukerji started since Rani replaced Aishwarya from the movie Chalte Chalte. Also, there were strong rumours of Rani and Abhishek Bachchan being romantically involved with each other which will obviously irked wife Aish. Rani's strong bonding with the Bachchan family has surely added fuel to fire and made their enemity oh-so-prominent.
2. Aishwarya Rai and Sushmita Sen: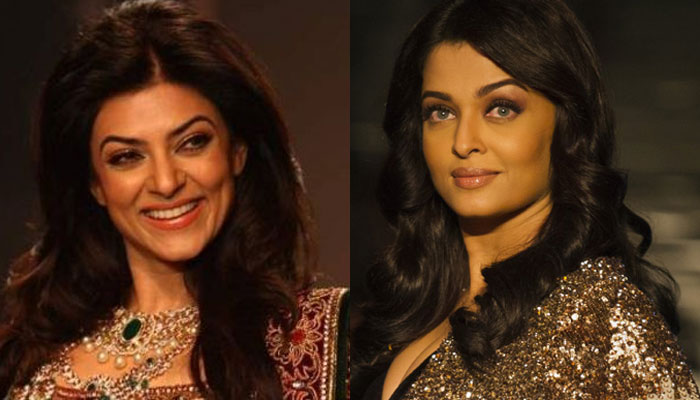 Once again Mrs. Bachchan doesn't seem to get along with someone from her industry. Aishwarya Rai and Sushmita Sen's rivalry go back to the days since both of them competed for the Miss India title. Since Aishwarya Rai Bachchan was the audiences' favorite, Sushmita Sen took this pretty personally and this irked Sushmita. Eventually, Aishwarya Rai Bachchan and Sushmita Sen won the Miss World and Miss Universe title respectively. Still, they dint seem happy with it and this didn't end their rivalry. The duo later stepped into the world ot Bollywood and their enmity continued.
Anushka Sharma and Ayushmann Khurrana: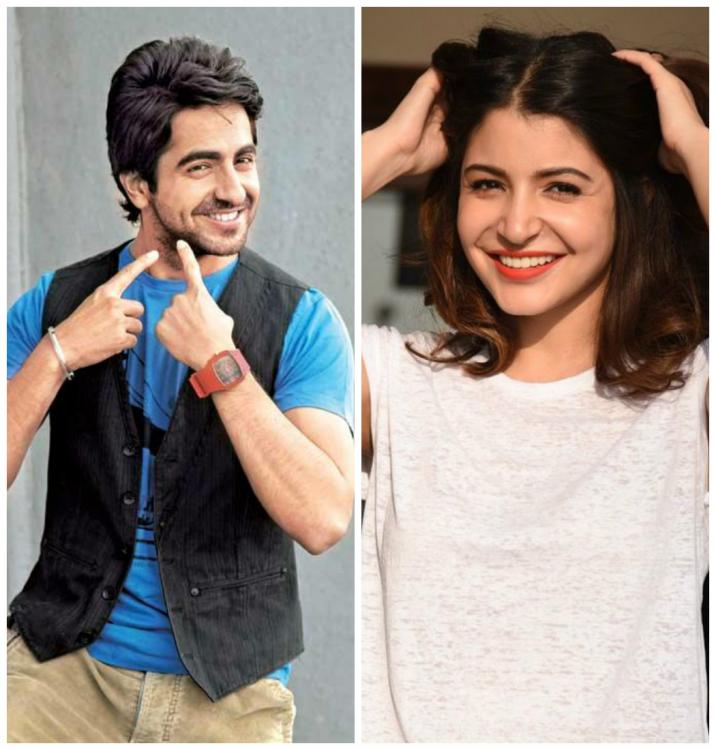 Rumour of enmity between Anushka Sharma and Ayushmann Khurrana started since Anushka offered Ayushman to part of her home production film NH10. But the 'Vicky Donor' demanded a whopping amount from the actress which irked her.
Anushka also tried to explain him that NH10 is a small budget movie and that she wouldn't be able to offer him the amount that he demanded but still Ayushman did not compromise. This marked the end of their friendship and ever since then the duo haven't spoken to each other.
Parineeti Chopra and Salman Khan: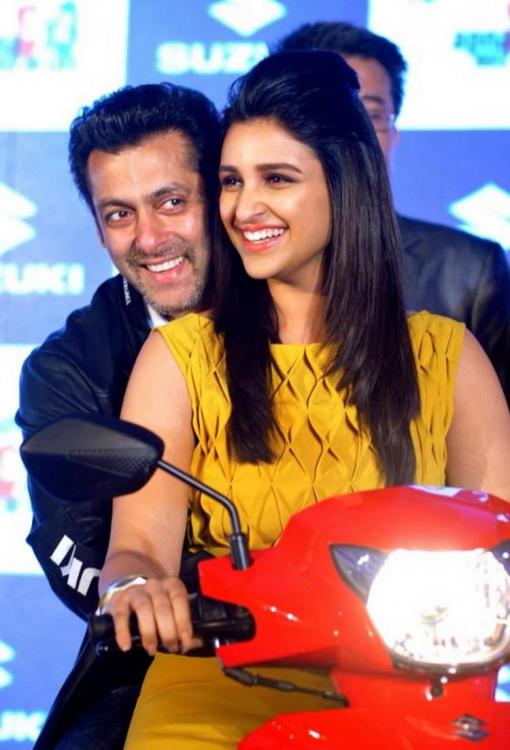 Not many people know that Pareeniti Chopra was first offered the role of 'Aarfa' in Salman Khan's blockbuster flick Sultan. The makers suddenly decided to replace Pareeniti with Anushka Sharma not realizing that Pareeniti had worked very hard to get into the skin of the character.
This irked Pareeniti as she it took alot of trouble to get into the role required for Sultan's female lead.
As we all know Salman Khan's likes / dislikes play a good influence on the decisions taken by the producers of the film. As per reports, Tubelight actor Salman Khan did not want to act with Pareeniti and hence Anushka Sharma was later chosen for the role. Pareeniti though disappointed later said that Anushka is a good choice for the role.
Well, this therefore marks the end of Salman Khan and Pareeniti Chopra's friendship.
Kangana Ranaut and Deepika Padukone: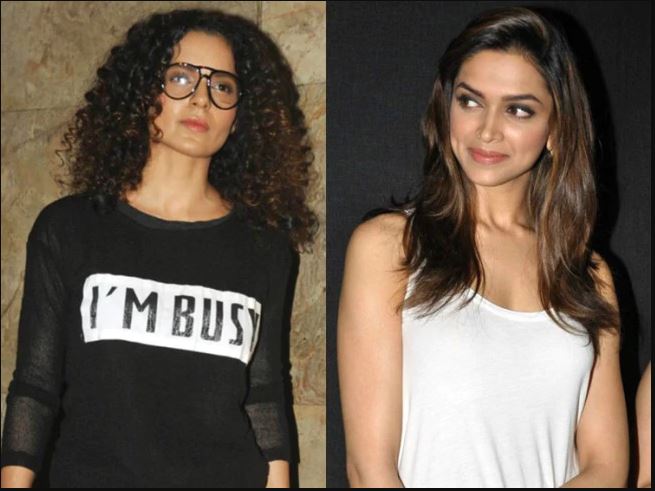 Kangana Ranaut and Deepika Padukone's cold war has taken another nasty turn when the actresses got bad mouthed for each other. Deepika was once questioned in an interview when to speak about her love-hate relationship with Kangana, Deepika said these all are unimportant things for her. This statement obviously didn't go down well with the Rangoon actress and has upset Kangana to a great extent.
6. Priyanka Chopra and Freida Pinto: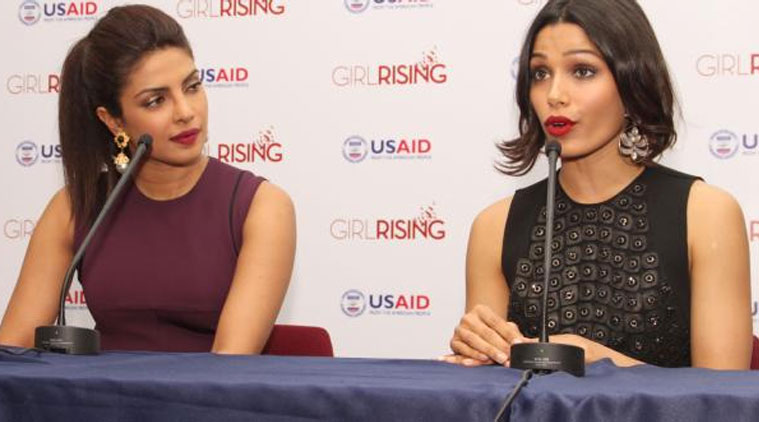 Bollywood actress, Priyanka Chopra, and Hollywood actress Freida Pinto are not definitely on good terms. Once when both of them appeared in an international event in Washington DC in order to grace the event, it was believed that PC was upset with the organisers that Freida's name flashed above her name in the invitation list. It also affected Priyanka when she was referred as co-host of the show and Freida was addressing as host. It also irked PC when the management said to her that Freida is the bigger name of US than her.
Saif Ali Khan and Salman Khan: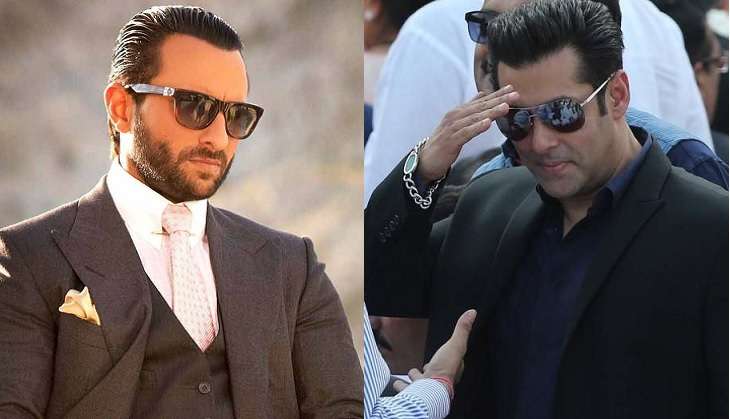 Bollywood superstar, Salman Khan and Saif Ali Khan are probably not in good terms with each other. The relationship of Salman Khan and Saif Ali Khan caught the eyes of shutterbugs when both actors avoided having an eye contact with each other in an award function. Instead, they just walked away from each other and preferred not talking to each other at all.
Ajay Devgn and Shah Rukh Khan: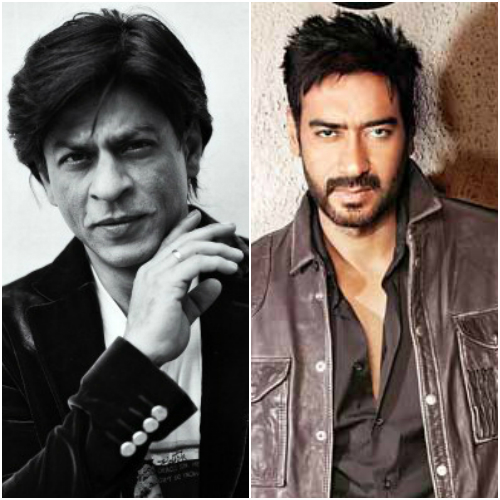 The superstars Ajay Devgn and Shah Rukh Khan can't be ever friends as once when media asked Ajay's wife Kajol about the love-hate relationship between the actors. Kajol refuted the reports of any friendship between them.
This is what Kajol Devgn said to the media, "If two people are not friends, that doesn't mean they are enemies. I have said this earlier also. Just because they don't party together and you don't see them clicking selfies, that doesn't mean that they hate each other or bad-mouth each other".
"Yes, Shah Rukh is my friend and I have been very clear that my friends are mine and I have never imposed my friendships on Ajay and he has never done it either. We are both very clear about it. You need to give people that space. There are people who you are close to, that I may not be close to and that does not make them enemies. Recently, they met each other in Bulgaria and they have met before also at our home. I don't think there is a discomfort, but I also don't think there is any friendship either. But there is nothing wrong with that."
9. Deepika Padukone and Katrina Kaif: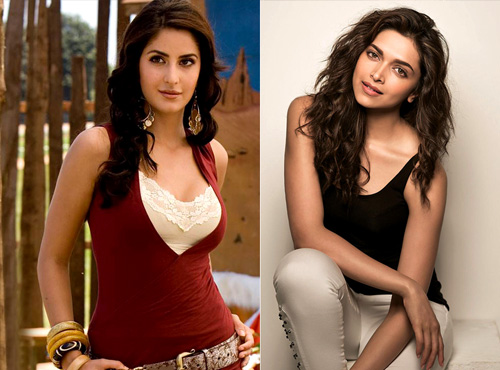 Deepika Padukone and Katrina Kaif are having cold war since they started their career. Moreover, it is believed that Deepika's ex-boyfriend Ranbir Kapoor's constant link-up with Kat has obviously irked Deepika. Therefore, the enmity between the actresses continues.