Specials
7 Upcoming Bollywood Cameos That Is Making Us Super Impatient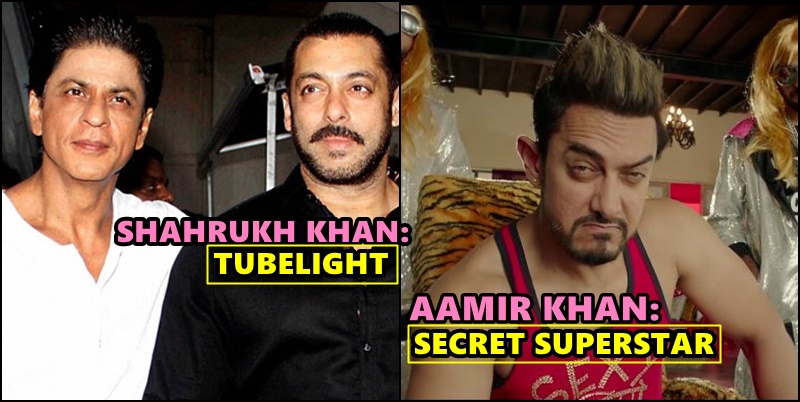 A star cameo always plays crucial roles in the movies. Sometimes those cameos are uses by the filmmakers as the paisa vasool factor for the publicity of the movie. Other than special appearance or cameo appearances is work in the movie act like a pretty genuine cinematic appearance.
And that trend is becoming more and more prevalent now in the Hindi movies. Indeed in some upcoming movies of the Bollywood having some big names on its kitty. No wonder why those movies are already in paparazzi.
Last year we saw B-Town superstars from Akshay Kumar to Shah Rukh Khan, everybody does a cameo appearance and steal the show. This year also something like that is going to happen surely. So many big names of the Bollywood are having some special appearance on their hands.
7 Upcoming Much Touted Bollywood Cameos:
1). Shah Rukh Khan in Tubelight:
Shah Rukh Khan will be seen in Salman Khan starrer upcoming flick Tubelight, directed by Kabir Khan. Both Salman and Shah Rukh both essayed the role of a magician.