Featured
6 Old Bollywood Love Birds Who Are Now Living Their Life Without Each Other Happily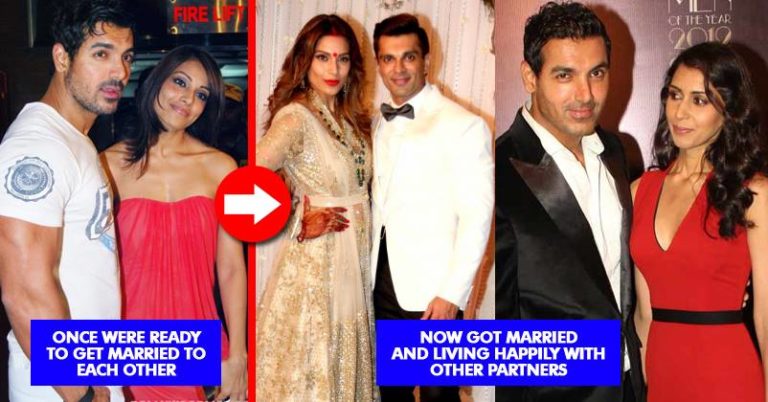 Bollywood Industry has witnessed a lot many relationships and break-ups! A lot many celebrities who earlier got into relationships have gotten married while there are a lot many who drifted apart and are currently living happily without each other! Some have had a dramatic fall apart while some drifted apart silently! Here's presenting to you a list of such old couples who currently are married to somebody else and are living happily!
Here's a list of 6 old Bollywood couples who are currently living happily without each other!
1. Shahid Kapoor and Kareena Kapoor Khan
Kareena Kapoor and Shahid Kapoor were once the most loved couple of Bollywood and were sure of getting married! However, destiny had a different role to play and the two drifted apart of grounds of one cheating over the other! They had a dramatic break up post which Kareena Kapoor Khan got married to Saif Ali Khan and Shahid Kapoor to Mira Rajput! Kareena has a baby boy Taimur and Shahid has a baby girl Misha and a baby boy Zain and they are living without each other quite happily!
2. Salman Khan and Aishwarya Rai Bachchan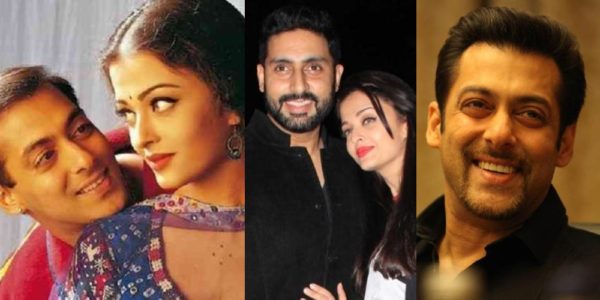 Aishwarya Rai Bachchan and Salman Khan once had a great relationship and the couple was admired by all! Things turned ugly when the news of Salman Khan being abusive towards Aishwarya Rai broke out and the two broke-up! Aishwarya Rai is now married to Abhishek Bachchan and has a daughter named Aaradhya while Salman Khan is linked with Katrina Kaif currently!
3. Akshay Kumar and Shilpa Shetty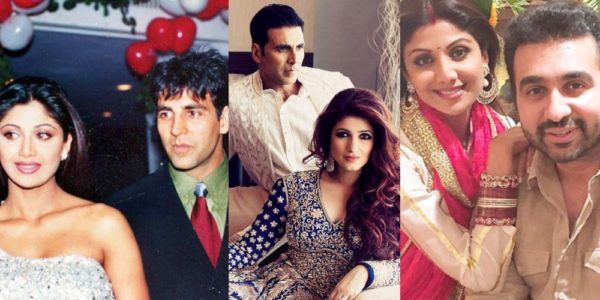 Yet another loved couple of Bollywood Shilpa Shetty and Akshay Kumar, who were to get married after a great courtship drifted apart as Akshay married Twinkle Khanna! Their break up was dramatic as Shilpa Shetty accused Akshay of cheating over her! Shilpa later married business man Raj Kundra! Akshay has a son Aarav and a daughter Nitara while Shilpa has a son Vivaan and they are happy in their lives!
4.John Abraham and Bipasha Basu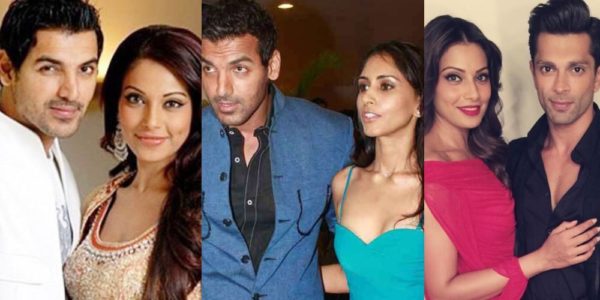 Once, John Abraham and Bipasha Basu were head over heels in love with each other. Following some problems between them, they broke up. John Abraham got married to Priya Runchal and Bipasha Basu is now married to Karan Singh Grover.
5. Shahid Kapoor and Priyanka Chopra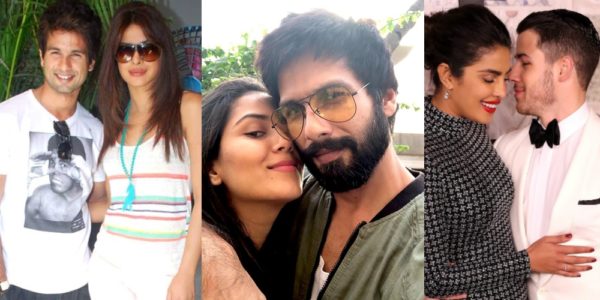 Shahid Kapoor and Priyanka Chopra also dated each other but their relationship couldn't work longer. Shahid is a happily married man now and Priyanka has got engaged last month to her new love American Singer Nick Jonas.
6. Ranbir Kapoor and Deepika Padukone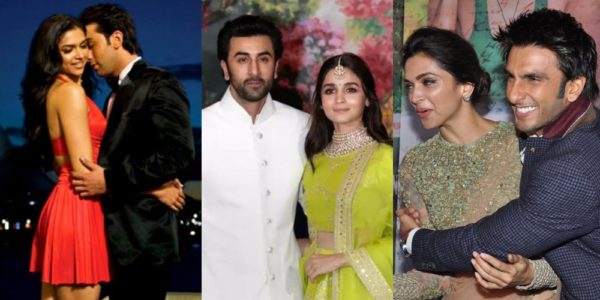 Deepika Padukone and Ranbir Kapoor were once the most popular and loved couple of Bollywood but the two separated as Ranbir cheated over Deepika for Katrina Kaif! Currently we get to know that Deepika Padukone is to marry Ranveer Singh in November this year while Ranbir Kapoor is dating his new love interest Alia Bhatt!'
Stay tuned for more updates!