Sports
20 Tweets That Prove Dhoni Is Back In Form. After India ' s Win, People Are Calling Him A Legend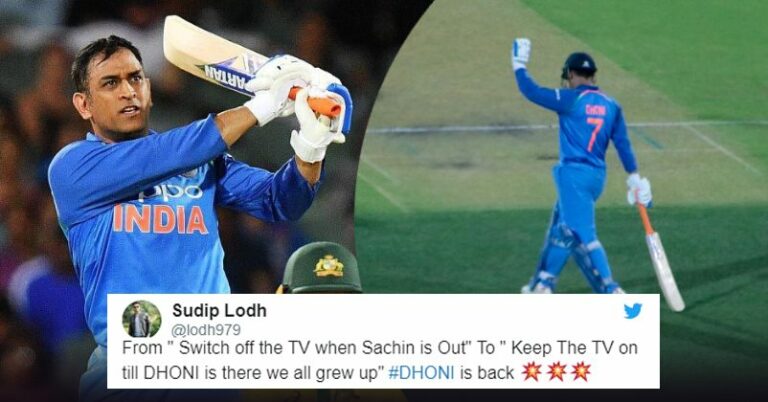 The ex captain of the Indian Cricket Team, rightly know as the Captain Cool has been receiving a lot of criticism since quite a long span of time, being blamed of being out of form for quite a long time now! Comments on his fitness, comments on his form and what not? Post this, his inning in the match against Australia that eventually lead to India Winning the match has shut all the mouths and clearly showed and MS Dhoni is still intact ad in form enough to drive the victory of team India even today! Here are 20 tweets that prove that MS Dhoni is back in form!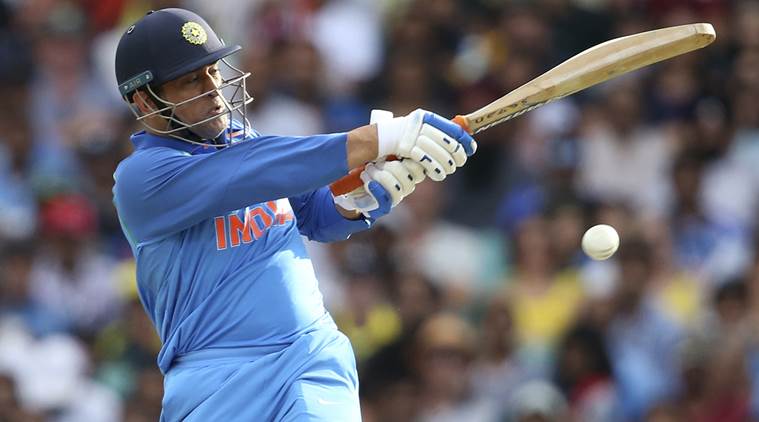 Jasprit Bumrah wrote, "Legends don't need to prove their worth to anyone. Great display of class and temperament by Mahi bhai @msdhoni and @imVkohli 
Congratulations on the win!#AUSvIND"
Vikrant Gupta wrote, "What would have given Virat greater joy – his match-Winning 100? Or MS Dhoni finishing it off ? #INDvAUS"
Harbhajan Singh wrote, "Well done Team India @BCCI congratulations @imVkohli yet again top inn and good to see old touch of @msdhoni coming to the party.That's the way.. keep up the good work #IndiaVsAus"
Hari Saaho wrote, "#Dhoni
The best Finisher in the world  congratulations team India pic.twitter.com/9ghuFr1iXR"
Sudip Lodh wrote, "From " Switch off the TV when Sachin is Out" To " Keep The TV on till DHONI is there we all grew up" #DHONI is back pic.twitter.com/hk0CGFQ6gs"
Sudi Sudheer wrote, "Once a finisher is always an FINISHER!! #Dhonipic.twitter.com/vKqTIkyInc"
VVS Laxman wrote, "Fantastic run chase by India . Excellent 100 from Virat, he makes it look very easy. Was wonderful to see Dhoni finish of the game beautifully and Dinesh Karthik's cameo was very very important in the end. The final game should be a cracker."
Virender Sehwag wrote, "Picture abhi baaki hai mere Dost !
Wonderful innings from Virat. Dhoni and Karthik finishing it in style. Will need more matches with 4-5-6 playing handy match-winning knocks. pic.twitter.com/YHdwJ0G59X"
Ravindra Jadeja wrote, "Meanwhile #Dhoni Haters  pic.twitter.com/aBFVJGumoT"
The next tweet was, "Class is Always Permanent
..#Dhoni pic.twitter.com/LPW7t6X0vn"
Joydeep Roy wrote, "In a single word if I wanna express my feelings about @MSdhoni — today's match #INDvAUS , I would love to say WOW … #Dhoni pic.twitter.com/Pcib4mFlmD"
Suresh Raina wrote, "@msdhoni does it yet again & in what style! What a fantastic knock from the captain @imVkohli , Congratulations #TeamIndia for levelling the series. #INDvsAUS @BCCI #Dhoni pic.twitter.com/ThFcGvLM6A"
"The emperor of death-overs batting #MSDhoni finishes with a flourish YET AGAIN .. Just WOW, he is  69th ODI fifty.. Cool and composed, #legend #AUSvIND #Dhoni 55(54)* Ind win.. Series 1-1 tied.  @DineshKarthik super fast cameo 25(14)*.. Perfect chase", wrote Kaushik LM
Mask Ishan wrote, "Watching dhoni finishing the match  #AUSvINDpic.twitter.com/WonWdRbmDm"
Suresh Raina yet again, "10,000 ODI runs for @msdhoni , Congratulations MS! What a brilliant & illustrious career. Continue doing what you do, inspire millions. #Dhonipic.twitter.com/D9EpHsHfsO"
Bhuvam Bam wrote, "Ek athlete ko pata hota hai usko kab retire hona hai. Log bolte rahenge aur woh run maarta rahega. That sixer is a proof that he is still "THE MAHENDRA SINGH DHONI"  P.S: DK is such an important pillar for the team. And Kohli, you beauty! ♥️#WhatATeam #Dhoni #KingKohli"
Ranvindra Jadeja yet again, "Once a tiger is always a tiger…. Dhonisimmmm#Dhoni #Kohli #Virat#INDvAUS #IndiaVsAus pic.twitter.com/GrCOdcIHRf"
Prabhu wrote, "MS Dhoni fans to Haters now. #Dhoni #MSDhonipic.twitter.com/gdkDX8gVsn"
Yet another tweet, "#Dhoni
No matter who plays the best inning for India, if its @msdhoni sir finishing the inning off in style, its worth and more appreciated.
That's his power!!!@msdhoni u r a legend!!!
No one can ever be u!!!
And i never forget to say 'MAHI MAAR RAHA HAI', it gives a feeling!! pic.twitter.com/FQwI6mdhKu"
"Picture abhi baaki hai mere Dost !
Wonderful innings from Virat. Dhoni and Karthik finishing it in style. Will need more matches with 4-5-6 playing handy match-winning knocks. pic.twitter.com/YHdwJ0G59X"
MS Dhoni truly deserves all the respect and we are extremely proud of him!
Stay tuned for more updates!