Trailer
Vivek Oberoi ' s Dialogues In Narendra Modi ' s Biopic Has Given Rise To Some Memes
Director Omung Kumar's PM Narendra Modi biopic was released. Vivek Oberoi plays the eponymous Modi who seems to be a person can be. The film buffs a look into journey of the current Prime Minister, from his teens to the country's top office. It will also portray his early life with the Rashtriya Swayamsevak and even when he was a tea seller.
The film will be release in 23 languages, produced by Sandip Singh. First posters and also Vivek Oberoi's nine different looks created quite a buzz, after their respective release. Everyone is mocking, how Vivek Oberoi is looking anyone but PM Modi, in kurtas.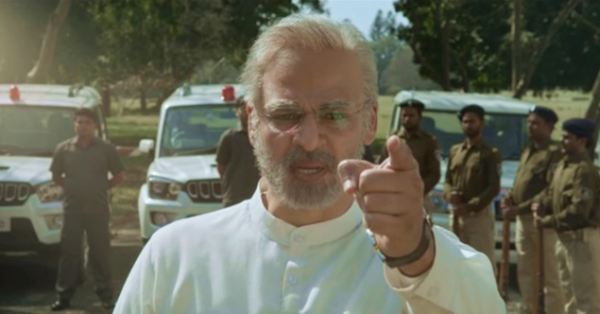 Trolls made the most of Vivek's catchy dialogues and had a field day making some of them into hilarious memes.
I really like @narendramodi but still after watching #PMNarendraModiTrailer. The first question pop-up in my mind – WHY WHY WHY & Who created this shit. LMAO#PMNarendraModi

— Swetabh Suman (@SwetabhOfficial) March 21, 2019
I really like @narendramodi but still after watching #PMNarendraModiTrailer. The first question pop-up in my mind – WHY WHY WHY & Who created this shit. LMAO#PMNarendraModi

— Swetabh Suman (@SwetabhOfficial) March 21, 2019
Everything is wrong with #PMNarendraModiTrailer , starting from it's name. Why is movie named PM Narendra Modi and not Chowkidar Narendra Modi?

— rmofficial (@rahulmallipudi) March 21, 2019
https://twitter.com/sadikkhan0107/status/1108718373586636803
https://twitter.com/ishambani/status/1108482790457253889
Mr. Omung Kumar should be banned from making biopics. First he reduced the spectacular life battle of the legend Mary Kom into a melodrama and now this!!! #PMNarendraModiTrailer

— StarGazer (@Rockbaaj_) March 21, 2019
https://twitter.com/Tilakmotghare1/status/1108782339096641537
What a horrible trailer of PM Narendra Modi. When you use all the best dialouges of the movie in the trailer and they all suck. #PMNarendraModiTrailer #VivekOberoi

— Tanvi Chitnis (@TanviChitnis) March 21, 2019
https://twitter.com/stark_ap/status/1108483052508860416
#PMNarendraModiTrailer
Shahjahan to the Labourers, when they asked for Payment.. pic.twitter.com/6nwXKC0hLV

— N I T I N (@theNitinWalke) March 20, 2019
https://twitter.com/adv_siddhant/status/1108646237610356736
https://twitter.com/ShrikhandeRohan/status/1108618637991043072