Hollywood
Game Of Thrones Tyrion Lannister ' s Doppelganger Found In Pakistan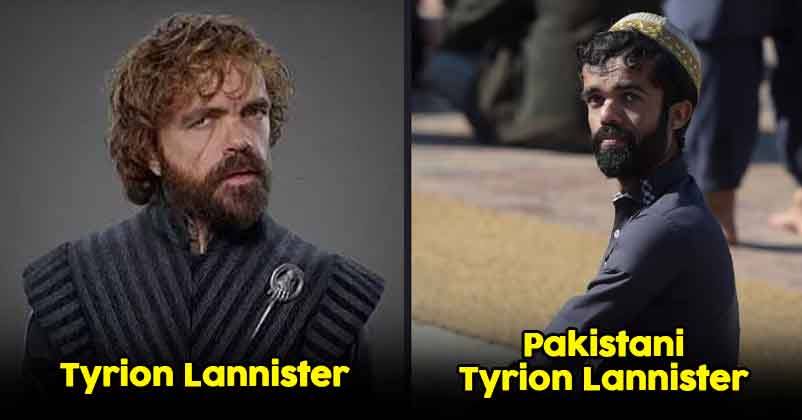 A look alike or a doppelganger is a person who resembles another in an supernatural manner. The Game of Thrones fame actor, Peter Dinklage who is commonly known as Tyrion Lannister has found his look alike in Pakistan.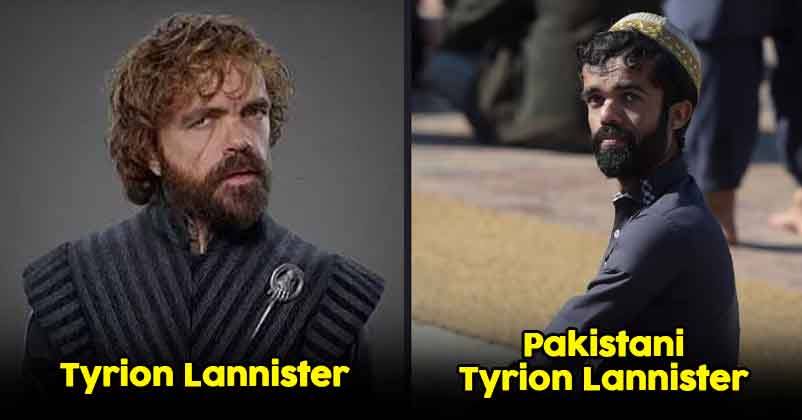 25 year old waiter name Rozi Khan, who had never seen a single episode of the show. He came to know about the show, when people started talking about him. He has now become a star due to his uncanny resemblance to Tyrion Lannister.
Rozi works as a waiter in Kashmiri restaurant in Rawalpindi.
Rozi in an interview said, "I don't mind, a lot of my pictures have been taken, that's why I have become very famous everywhere.
The most surprising fact is that Rozi and actor Peter are of the same height (135 cms or 4ft 5in) and if someone asks Rozi about the hollywood Peter Dinklage, he calls him as his friend or brother.
Look at their uncanny resemblance: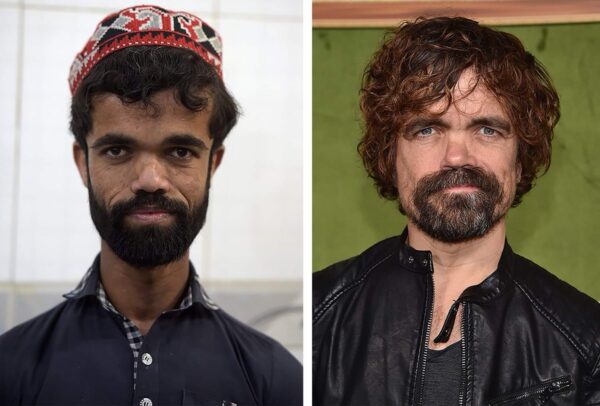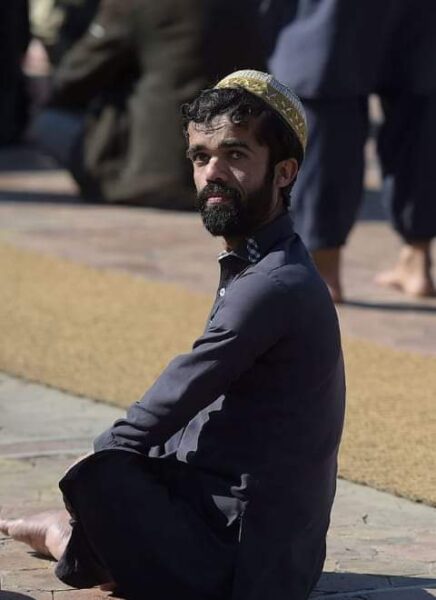 See how twitter react:
https://twitter.com/fahadmehtabali/status/1109076437389189125
https://twitter.com/n0manhayat/status/1109703779614707713
Pakistani waiter "rozi Khan" is like the twin brother of "Tyrion Lannister" #GameofThrones #TyrionLannister @HBO @GameOfThrones #PakistanDay #HBO pic.twitter.com/yghGkS3kLU

— ziaullah (@ziaullahdawar) March 23, 2019
@Peter_Dinklage Hi Peter hope you will fine. This is Rozi Khan waiter in Pakistan. Ur doppelganger. pic.twitter.com/hfHdPID8px

— Afrasiab Khan (@afrasiabkhan50) March 22, 2019
Rozi Khan, waiter at a Pakistani restaurant resembles you @Peter_Dinklage. 😲 pic.twitter.com/8tcZ4dXjdC

— Azam Shah (@AzamShah816) March 22, 2019
https://twitter.com/RbbSbbStylinson/status/1109851942384132101
Pakistani #Rozikhan #PeterDinklage maybe he can be use for your double pic.twitter.com/cmpDxAY1yu

— Tanzeel Abbasi (@TanzeelNYCFilms) March 22, 2019
https://twitter.com/SHAHZADRAZA777/status/1109202633254932480
Aww! Such an uncanny resemblance!

Earlier in the past, there was a similar news of a Kohli-2 also.

But this one is an exceptional one!

Let us wish a change in fortune for Mr Rozi Khan! https://t.co/UPsMxiEoke

— Neer Nayan (@neeronly) March 24, 2019
https://twitter.com/smehoney/status/1109366843821752320
Rozi Khan so resembles actor @peter_dinklage who has played the witty and wily Tyrion Lannister since the first season of #GameOfThrones that he regularly gets stopped by strangers desperate for a picture.
Resemblance #GameofThrones' #Tyrion pic.twitter.com/N4bQIbFgV8

— Haider Sherazi (@ImHaiderSherazi) March 24, 2019
https://twitter.com/chuptalha/status/1109419545003986944
House of Khan: Pakistani waiter finds fame as 'GOT' doppelganger
Rozi Khan's striki­ng resemb­lance to the dwarf anti-hero, Tyrion Lannis­ter, got heads turnin­g at home#Pakistan@GoT_Tyrion @Tyrion_Halfman #GameofThrones #GOT #HBO #USA #season8 pic.twitter.com/t51sqqFXZM

— DAniiii BuGhi00 (@DaniiBughio) March 22, 2019
https://twitter.com/AhmedAlvi3/status/1095645936821391360