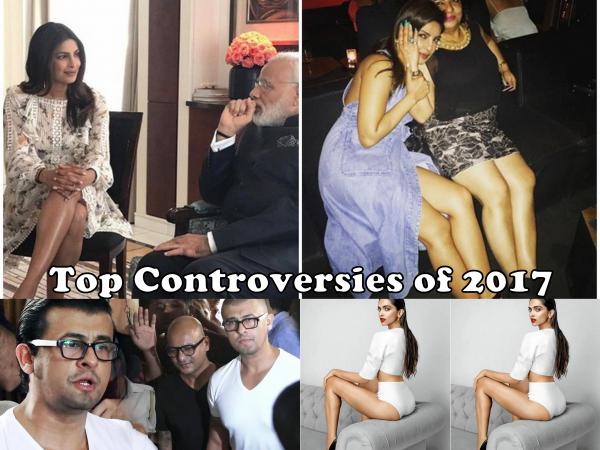 Controversies are part and parcel of the Public figure. 2017 has been the year of some really shocking controversies. We are going to talk about top controversies created by Bollywood stars that shocked everyone in 2017.
The lifestyle of Bollywood celebs are very glamorous, their whole life is covered extensively by media. Some of them have known to speak their heart out, which lands them in trouble sometimes. Check out, Top controversies created by Bollywood stars that shocked everyone in 2017.
1. Sonu Nigam complaints about Azaan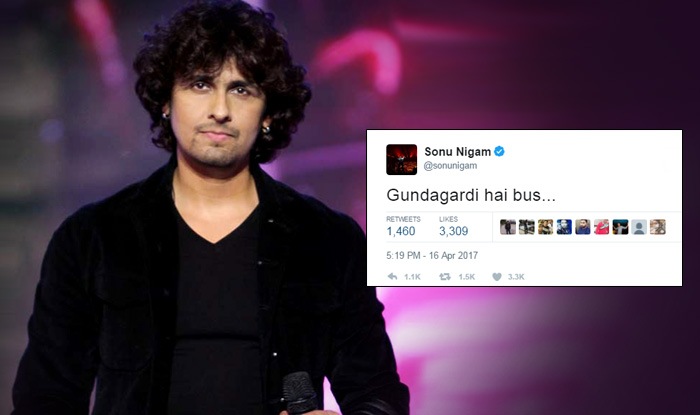 Sonu Nigam took to Twitter to complain about the loud noise, due to the Azaan. The actor talked about how mosque near his apartment wakes him every morning by playing Azaan loudly every morning. He even suggested that loud speaker should be banned from mosques. It created quite a stir among the Maulvi. One of the Maulvi offered Rs. 10 Lakhs, if someone shaves Sonu Nigam's head and parades him all around the city with a garland of shoes. In a perfect reply, Sonu Nigam got his head shaved by hairstylist Aalim Hakim and called media inside his apartment.
2. Abhay Deol trolled actors, who promote fairness products
Abhay Deol took to twitter to express his displeasure to the actors like Shah Rukh Khan, Varun Dhawan, Sonam Kapoor, and John Abraham for promoting fairness product of various companies. None of the actors reacted to actor's tweet, but Sonam Kapoor tweeted to the actor about Esha Deol promoting Garnier fairness product. Abhay Deol accepted that it was wrong too, which eventually got Sonam in lots of trouble, the actress then deleted the Tweet.
3. Bipasha Basu ditched an event in London after taking the money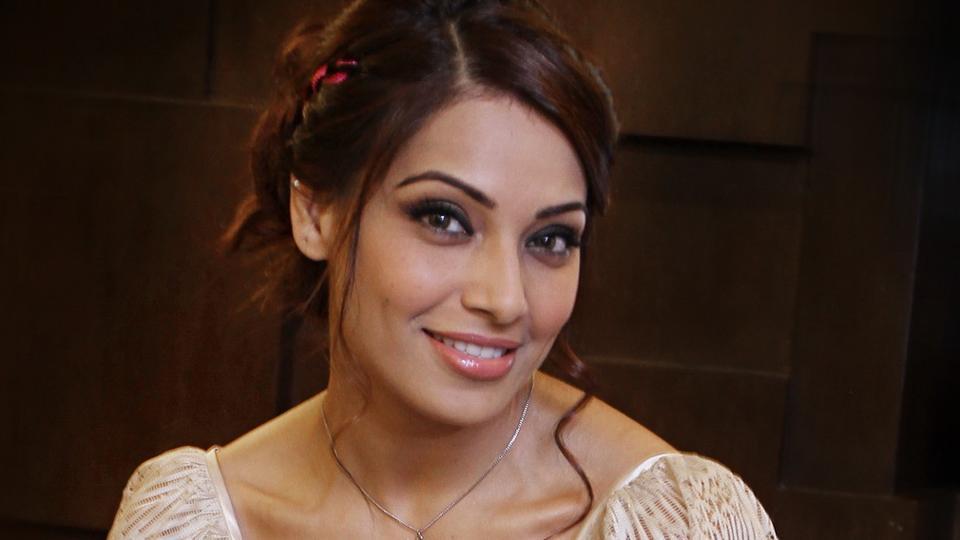 The actress got lots of flake, for not attending an event in London for which she was paid. The event organizer told that the actress had intentionally missed the event and spent the money in touring the country with her husband. Bipasha Basu wrote an elaborate and long open letter to deny the entire allegation.
4. Mira Rajput's comments on Working women on Mother Day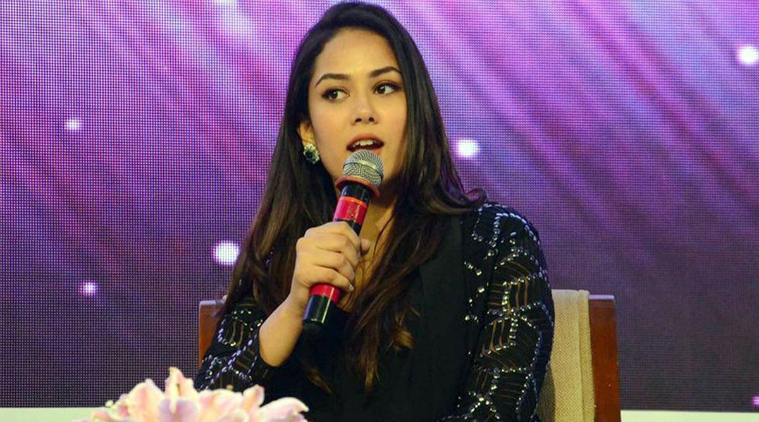 Shahid Kapoor's wife Mira Rajput got herself in trouble when she talked about motherhood publically. She talked why she doesn't want to work, as she wants to give more time to her child, as her child is not a puppy. The comment seemed to be in reference to Kareena Kapoor, who started shooting soon after giving birth to a baby boy. All the working women took offense to her comments, even Kareena was not so happy with it.
5. Rishi Kapoor tweet about younger actors not attending funeral of Vinod Khanna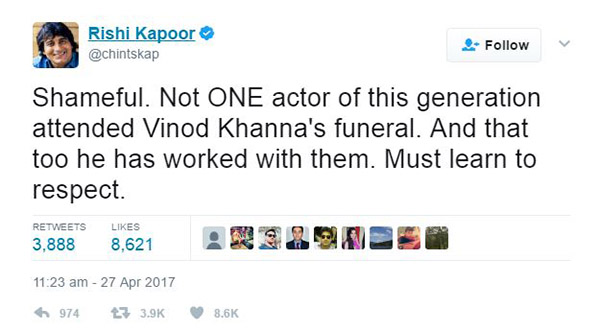 Rishi Kapoor complained about young actors, who didn't attend popular actor Vinod Khanna's funeral. The actor was furious because he got to know that most of Bollywood actor didn't attend the funeral, but was in full attendance at Priyanka Chopra's party. The incident created lots stir on social media.
6. Priyanka Chopra trolled for wearing short dress while meeting PM Narendra Modi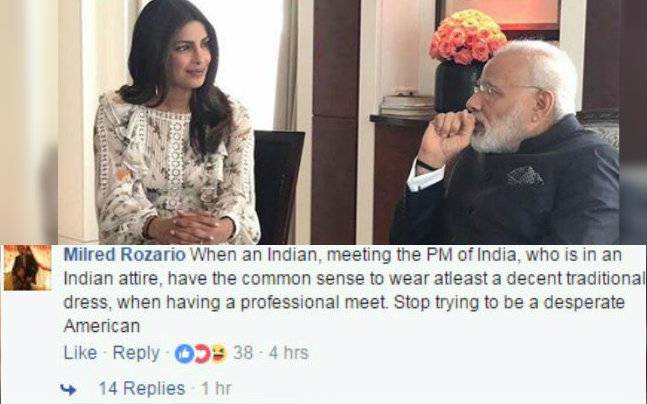 Priyanka met our popular Prime Minister Narendra Modi in Berlin, Germany, when he was on the foreign trip. The actress took to Twitter to express her excitement by uploading a picture. The actress was seen sitting opposite our beloved PM in short dress and crossing legs. People started slamming actress for being disrespectful to our PM.
7. Sonkashi Sinha's Twitter battle with Armaan Malik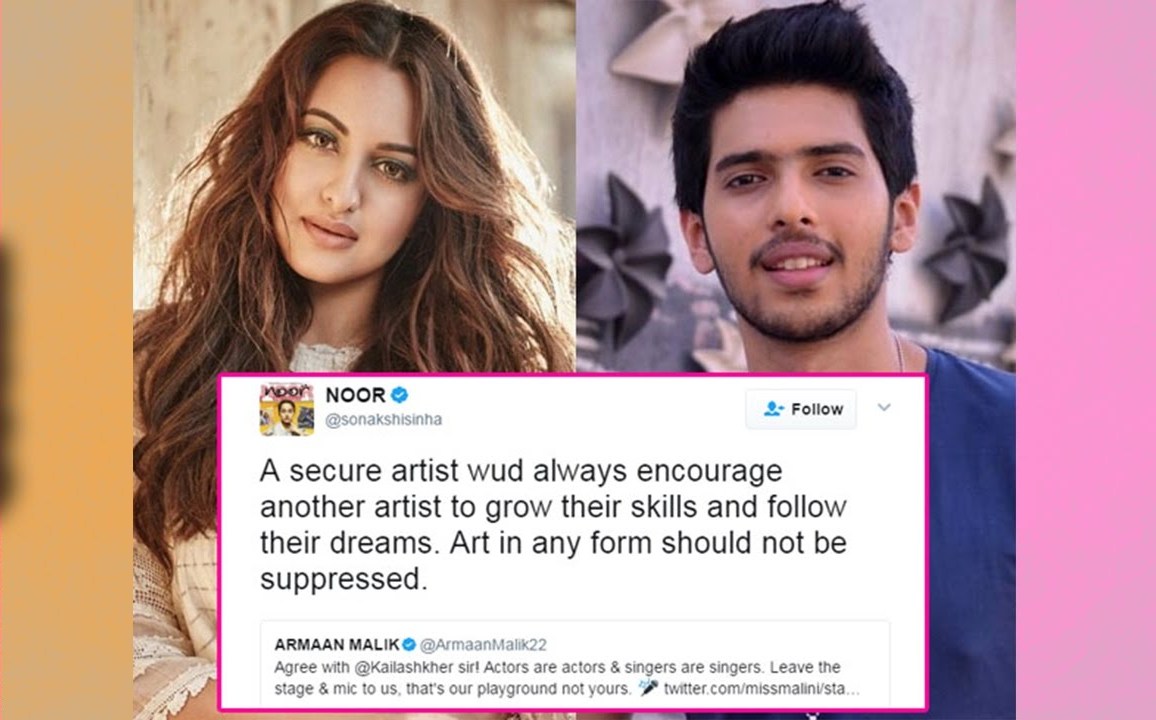 Justin Beiber Tour of India has been in lots of controversies. Our favorite Sona was reportedly going to share the stage with the popular singer. The news didn't go down too well with singers. Armaan Malik took Twitter to express his displeasure and talked how actors should be left to acting, whereas singer should be left to singing. Sonakshi Sinha dissed the singer. It didn't go down well with singers, as many criticized her behavior towards the singer.
8. Deepika Padukone's hot photo shoots for Maxim cover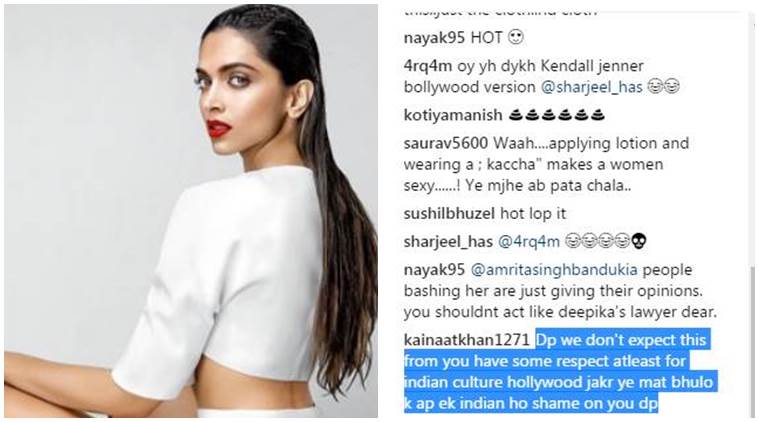 The actress was slammed for hot photo shots and not being Sanskari. In a perfect reply, the actress posted another picture from the shoot without any caption.