News & Gossip
Top 10 Hottest Waterfall Female Actors In Bollywood
Bollywood has been portraying women in different forms since ages. Earlier real love scenes were not shown in the Bollywood. Only locking of the doors, flowers and such representations were seen to portray the love making scenes.
In 80s and 90s movies were shot in exotic natural scenes. And natural India was seen in those movies. And in each and every movie waterfall scenes were a must. And really the glam and sensual avatar of these women were shown in those waterfall scenes.
So, let's have a look at the 10 hottest waterfall female actors in Bollywood –
1.Urmila Matondkar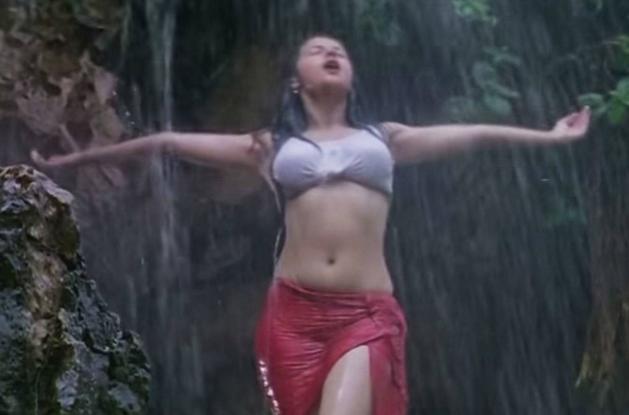 This was Ram Gopal Verma's song where Urmila was seen in a sexy avatar. She was wearing a half saree and was grooving to the tune of Zehreela Pyar from the movie Daud. Seeing this act of Urmila, Jackie Shroff was completely in awe of her.
Bipasha and Karan holidaying in Australia
2. Mandakini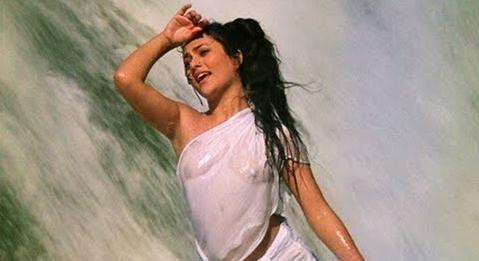 This has to be one of the most popular waterfall scene in Bollywood. Mandakini's scene from Ram Teri Ganga Maili was the perfect benchmark in terms of hot scenes in the Bollywood. This scene was discussed widely in the news and her one piece semi clad saree also raised eyebrows of many viewers.
3. Zeenat Amat –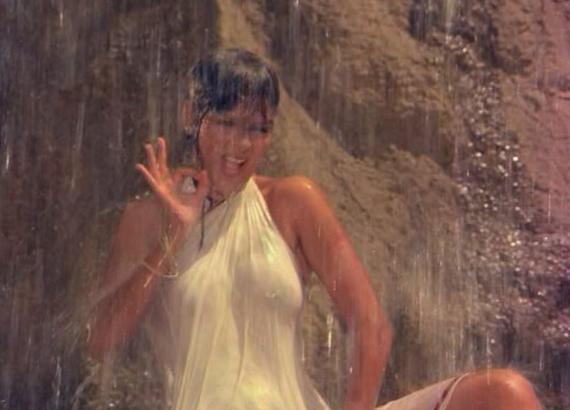 Much before Mandakini was seen in Ram Tera Ganga Maili, Raj Kapoor visioned Zeenat Aman as one of the most fearless yet sensual character. Her role in the movie Satyam Shivam Sundaram was very close to that and her waterfall scene portrayed the same.
4. Katrina Kaif –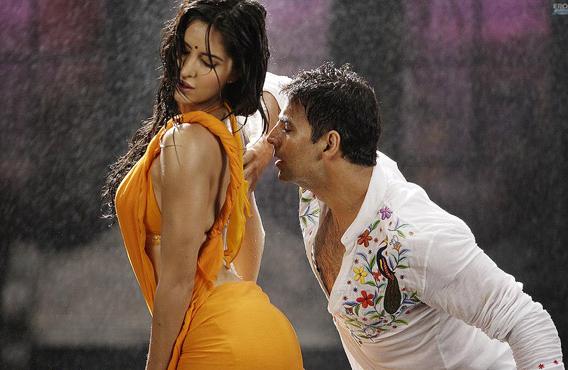 Katrina Kaif brought back the trend of hot back in a waterfall scene in the movie De Dana Dan. Although the scene was picturised in a studio with the waterfall at the background. But still then Katrina's sex appeal made the scene as good as the natural one.
Manveer Gurjar is the new captain of Big Boss 10 house
5. Raveena Tandon –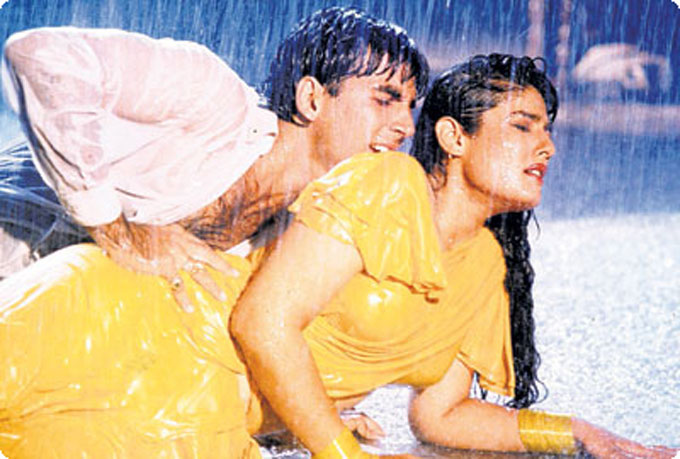 This is one of the epic song of 90s where Raveena Tandon and Akshay kumar where grooving sexily to the dance number. This dance number Tip Tip Barsa Pani was shot in the rain and this went on to become such a super hit song even till today.
6. Mallika Sherawat –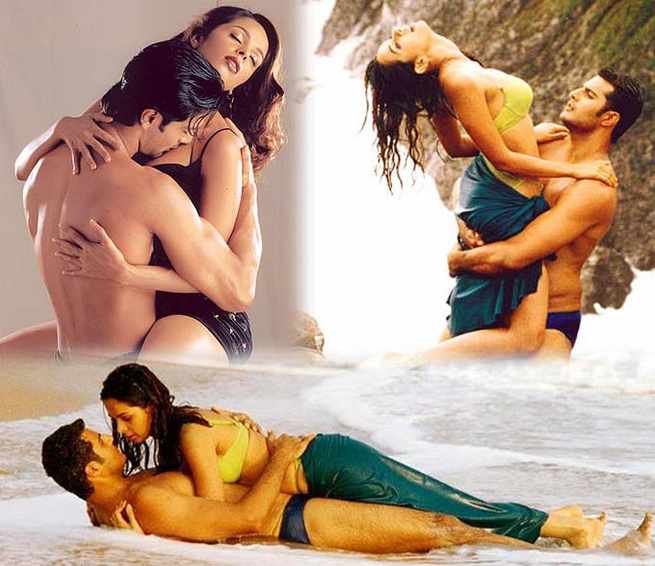 The hot actor was known for her 17 long smooching scenes in the movie Khwahish. But even then her hot waterfall scene in which she was locking her lips with her co- star also became one of the major highlight of the movie.
7. Shilpa Shirodkar –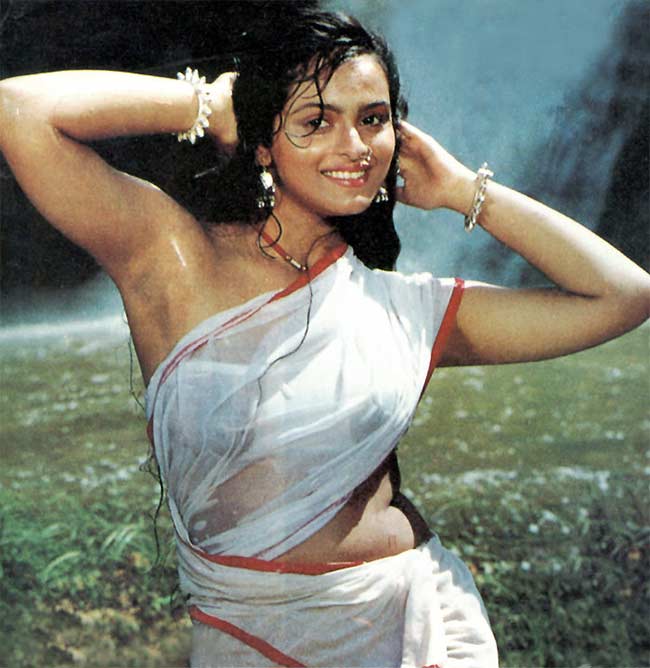 Shilpa was also considered as the ultimate sex symbol in her initial days. In the movie Kishen Kanhaiya she became the talk of the town. Her semi clad white saree which was semi- nude also became the highlight of the entire movie.
8. Moon Moon Sen –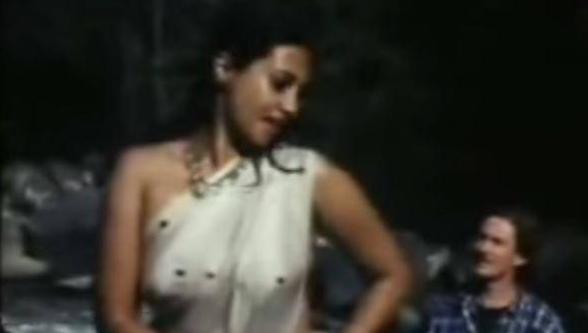 The daughter of Legendary Suchitra Sen was known for her glam looks and bold image in Bollywood. She was seen in a number of Hindi as well as Bengali movies. And she did the same scene of that of Mandakini in a Bengali movie called Gaja Makuta.
Shah Rukh and Salman turns scriptwriters
9. Kajol –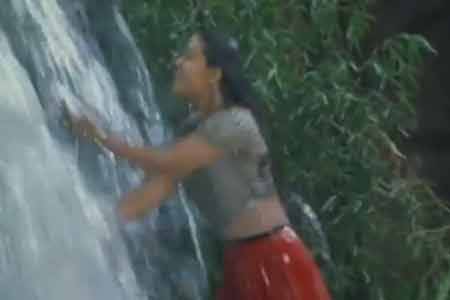 Kajol is known for her superb acting. But in this south Indian movie called Sapney she was seen romancing south Indian actor Arvind Swami in a waterfall. Inspite of this hot scene Sapney couldn't do any magic at the box office. But the music of the movie did receive good response from the audience.
10. Kareena Kapoor –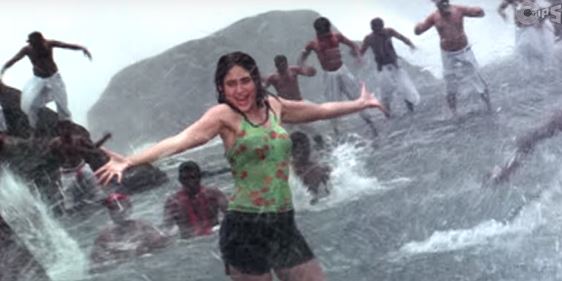 Kareena in her initial days displayed her cute but sexy avatar in a song Aayi re aayi re khushi from the movie Khushi. The song was over energetic and in this Kareena was seen wearing shorts and a tee and she was dancing to the tunes of the song.