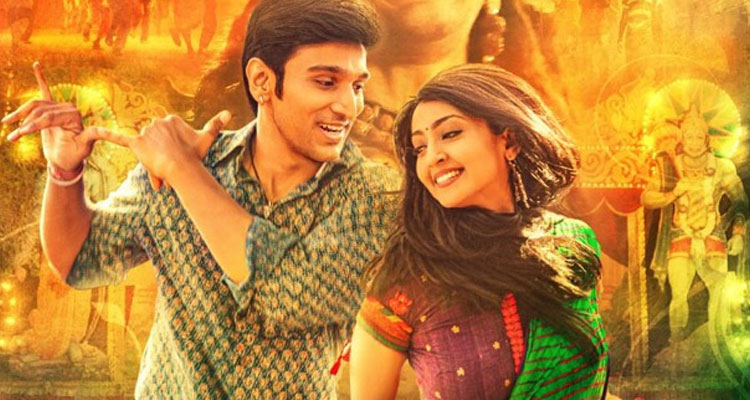 Hardik Gajjar's next Hindi-language romance film Bhavai is written and directed by him. Under the umbrellas of Hardik Gajjar Films and Backbencher Pictures, Dhaval Jayantilal Gada, Aksshay Jayantilal Gada, Parth Gajjar, Richa Amod Sachan, and Hardik Gajjar produce the film, which is bankrolled by Jayantilal Gada. The film is set to hit theatres on October 22, 2021. The film is set against the backdrop of the folk art form Bhavai and tells the story of two people who work in a Ram Leela and how their personal lives are affected by it.
Pratik Gandhi, who came to fame for his role as Harshad Mehta, plays Raja Ram Joshi, and actress Aindrita Ray plays Rani. In September 2021, the title was changed from 'Ravaan Leela' to Bhavai. The decision was made after the makers received audience requests for a title change and "to respect their sentiments," according to a statement released by the producers.
According to a statement released by Pen Movies, "Our film Bhavai is a fictional love story of two individuals, Raja Ram Joshi (Pratik Gandhi) and Rani (Aindrita Ray) working in a drama company and how their life changes off stage. The film promo was released under the title, Raavan Leela, as the protagonist is a drama actor who plays the role of Raavan in the drama. With due respect to the concerns regarding the title of the promo and a dialogue in the promo, we wish to clarify that the dialogue and the above title 'Raavan Leela' is not part of the film and has been removed from the promo as well respecting the sentiments of our viewers."
There has been a lot of backlash directed at the film, with many people claiming that it offends religious sensibilities by praising Raavan. "We aren't showing any interpretation of Ram or Ravan in the film. The film is not at all about it. That's why the team thought that if sentiments of a certain section of the society are hurt, we don't mind changing the name if that satisfies them. But I'm sure that's not the answer to the broader question. We changed the name, but will that solve anything?" Gandhi said in an interview. He went on to say that the audience must understand the difference between reel and real life.
"Bhavai" also features pivotal performances by Rajendra Gupta, Rajesh Sharma, and Abhimanyu Singh.
Watch Bhavai Trailer on YouTube now.