Unknown Facts
These Stunned Reasons Will Convince You To Watch Pataakha Movie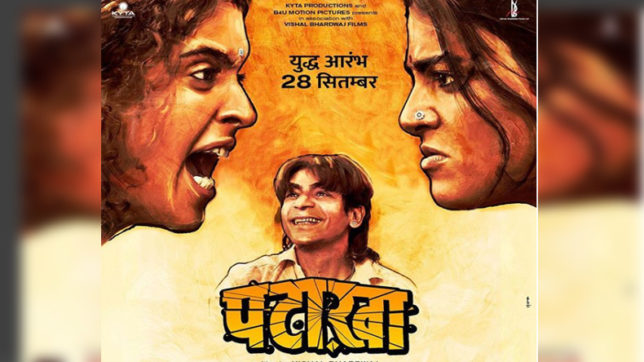 The upcoming comedy-drama film, 'Pataakha' directed by Vishal Bhardwaj, starring Dangal fame Sanya Malhotra, debutant Radhika Madan, Sunil Grover, Saanand Verma and Vijay Raaz. The film is based on Charan Singh Pathik's short story titled Do Behnein. The poster of the movie garnered immense popularity. It showed the two actors smeared in mud while resorting to violence in the rain.
After looking at the trailer we came to know these reasons which definitely convince you to watch it.
The cast of the movie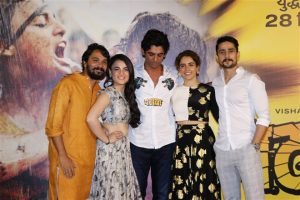 The cast of the film is really amazing, Dangal fame Sanya Malhotra and TV actor Radhika Madan, as Badki and Chhutki respectively, the flick is based on the lives of two sisters from a village in Rajasthan. The movie has some great performers like Sunil Grover, Saanand Verma and Vijay Raaz playing pivotal parts.
The story of the movie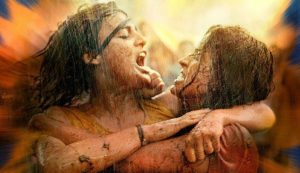 The movie is based on Charan Singh Pathik's short story titled Do Behnein, 'Pataakha' story revolves around two sisters, Badki and Chhutki, played by Sanya and Radhika respectively. The film is about two sisters are who constantly in a fighting mood and get into an ugly war. When marriage separates them, they soon realize that while they can't stay together, they can't live without each other either.
Amazing dialogues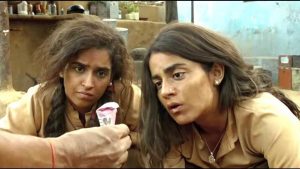 The movie has punchy dialogues and the way it is acted that is quite well. The dialogue of the movie promises that will hold you back on your seat and that will make you giggle throughout the movie.
Song of the movie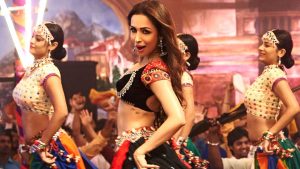 The song of the movie 'Hello Hello' is already buzzing on social media. In 'Hello Hello' song, Malaika makes an appearance after the lead pair discusses job prospects. where Malaika Arora is doing sizzling dance steps and that is making the song more popular.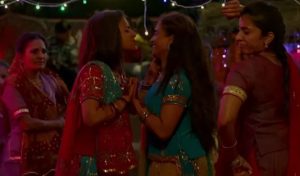 There is one more song 'Balma' in which these two sisters are teasing each other whose partner is better.
the movie is all set to hit the big screens on September 28.