News & Gossip
Sushant's family releases a 9-page letter; claims actor was 'murdered' | Read Full Text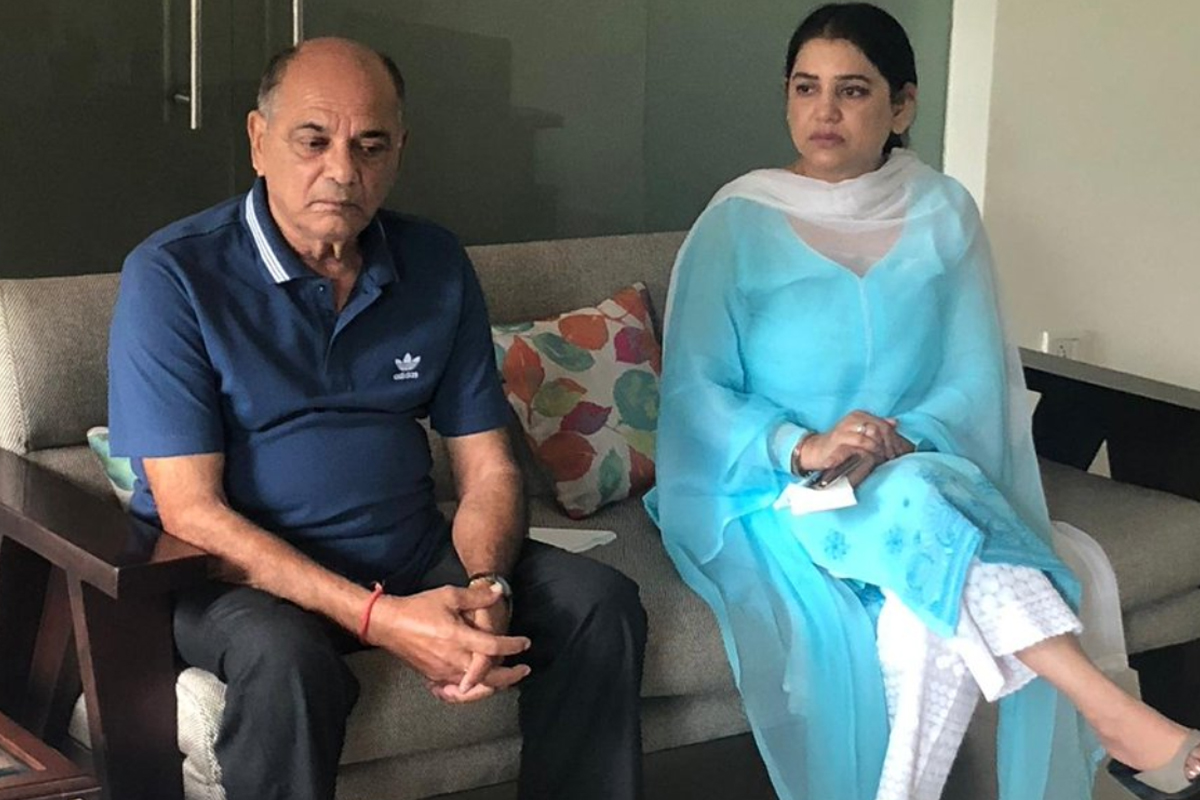 After a lot has been said about the actor's death and the internal matters of his family on public forum, the family of the deceased actor has now released a 9-page open letter alleging that the actor was murdered.
The later came a day the Shiv Sena MP and the Executive Editor of Marathi newspaper 'Saamna', Sanjay Rautcommented about Sushant's relation with his father Krishna Kumar Singh (71). The entire letter which is emotional in style and is written in Hindi, talks about how the late actor's family shares a strong bond and how to give their kids a better future the whole family shifted from a village to a city. It also talks about how the death of Sushant's mother affected him and the entire family. The family even raised the question over Sushant's death and if they will ever be able to get justice.
The Executive Editor of Shiv Sena Mouthpiece, 'Saamna', Sanjay Raut in his weekly column, 'Rokhthok' had written, "His father's second marriage was not acceptable to him (Rajput). Let the facts come out how many times Rajput visited his family in Patna. Why did (Rajput's former girlfriend) Ankita Lokhande split from Rajput and this should be part of the probe. It is wrong to see the unfortunate suicide from a political angle."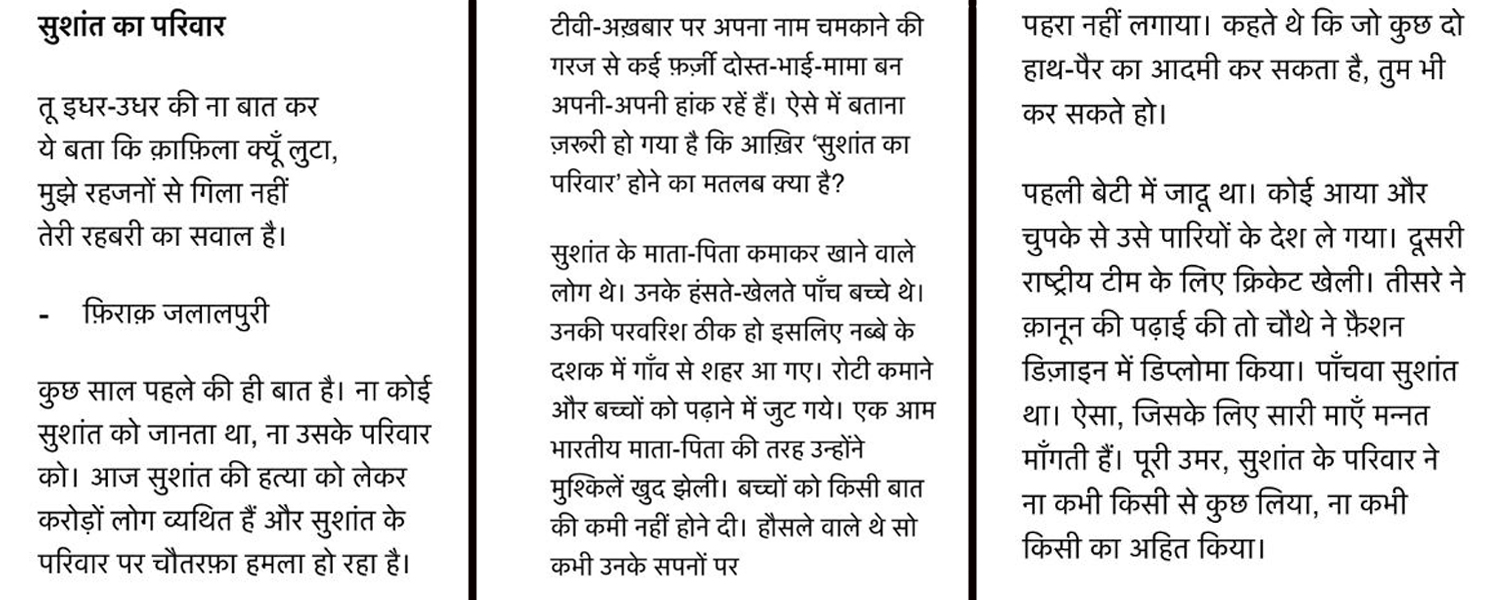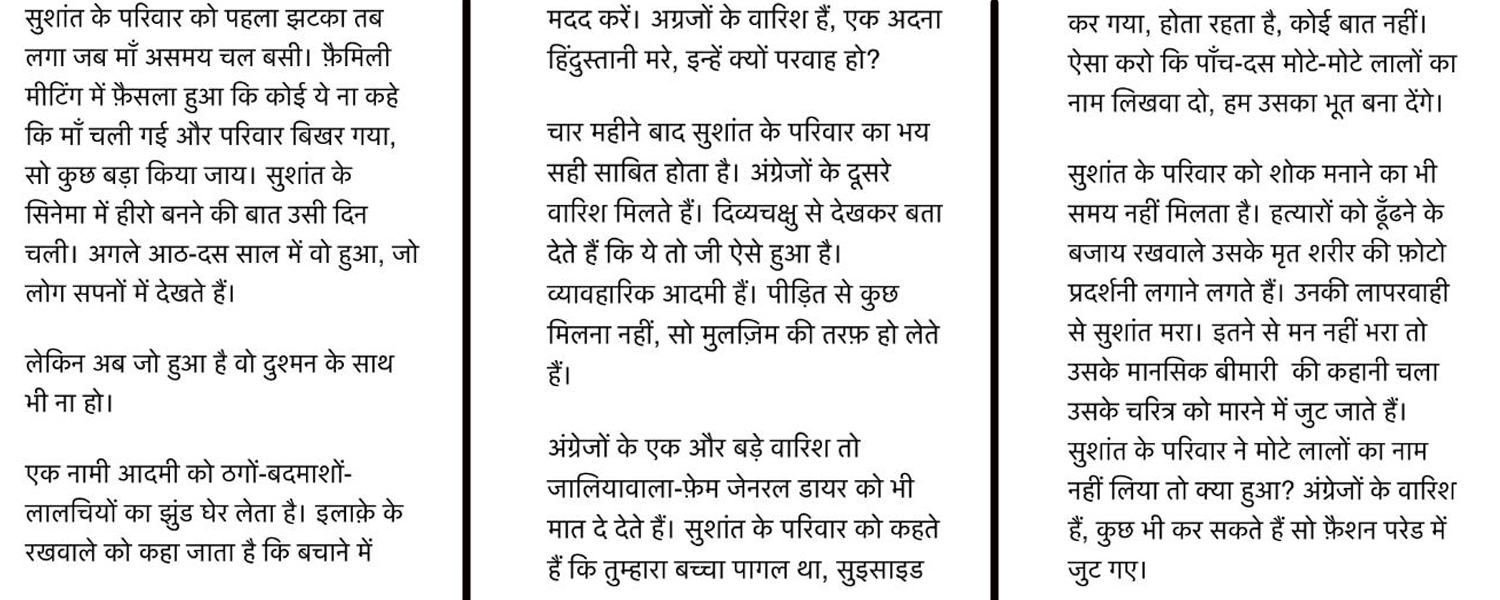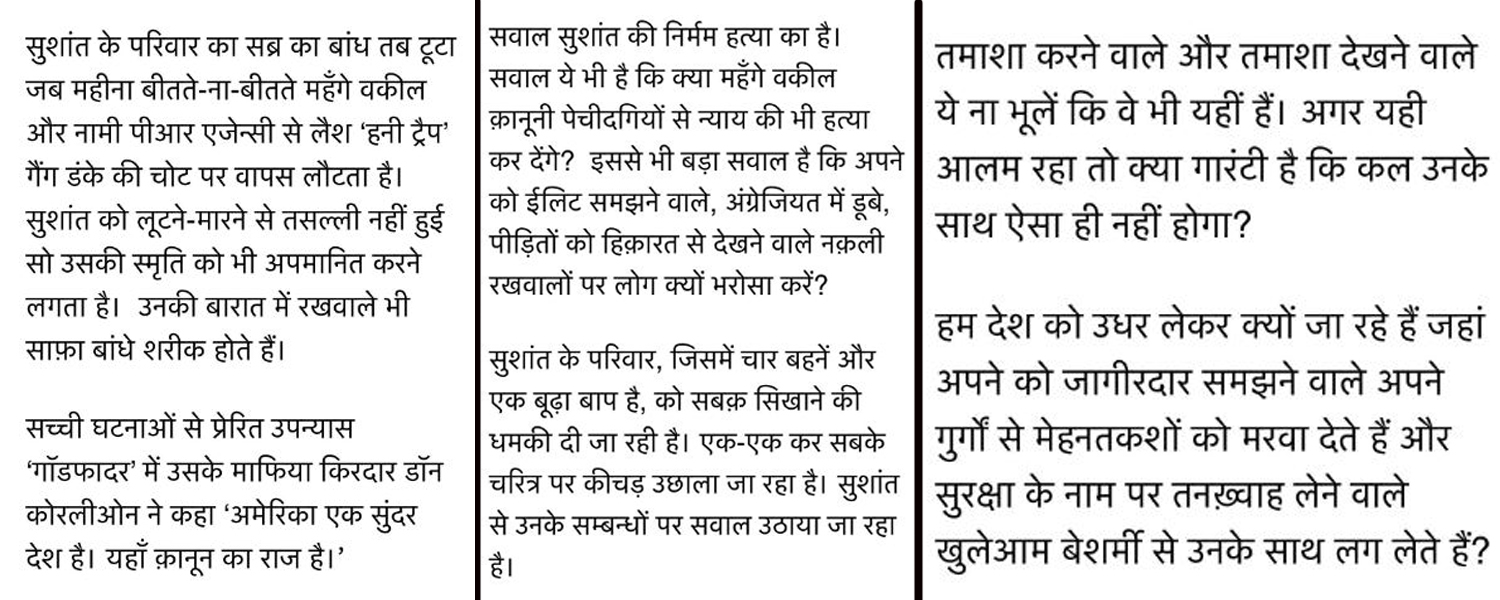 Where these claims were already denied by Sushant's Uncle just after the column was published, stating that their eldest brother Sriram Kishor, had married again, the late actor's cousin, Neeraj Bablu, also came in support of the family and sent a legal notice to MP Sanjay Raut for his controversial remarks on KK Singh's marriage and also sought an apology on the same.
ALSO READ:
Heartbreaking VIDEO: Sushant's father breaks down as he meets Haryana CM
Sanjay Raut receives legal notice seeking apology for remarks on Sushant's father!
To note, the case has now been transferred to the CBI, which has filed an FIR against Rhea Chakraborty, her father Indrajit Chakraborty, brother, Showik Chakraborty and mother Sandhya Chakraborty linked to Sushant's alleged suicide case.