News & Gossip
Sushant's family Lawyer calls Rhea's brother Showik, Samuel Miranda's arrest 'Just the tip of the Iceberg'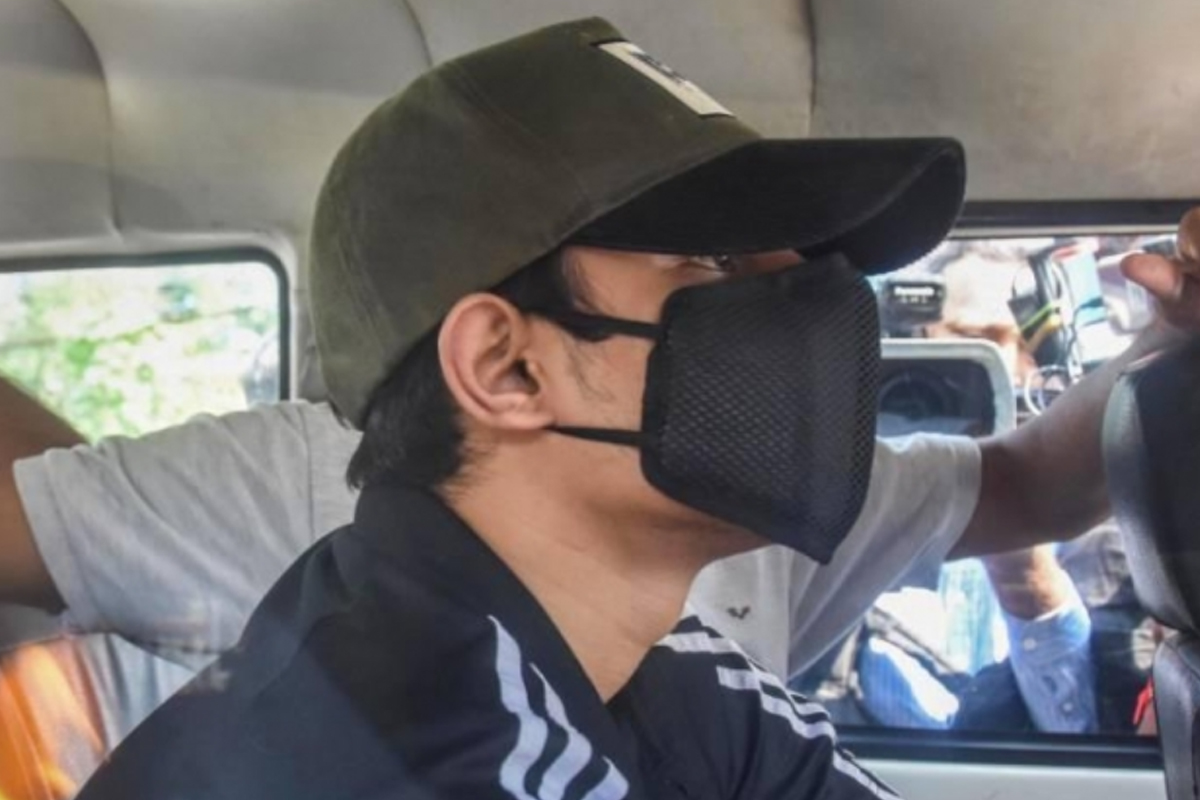 After the new drug angle in Sushant Singh Rajput's death case, many things have changed over the night for Rhea Chakraborty and her brother Showik Chakraborty. Where the Narcotics Control Bureau, investigating the drug angle, made their first two arrests on August 27 and 28, nabbing two peddlers namely Abbas Lakhani and Karn Arora for possessing 'bud' of illegal substance 'curated marijuana', many other names also surfaced.
As NCB went ahead with its investigation, 'Jalebi' actress, her bother Showik and SSR's House Manager Samuel Miranda's connections with drug peddlers came to light which led NCB to carry out raids at Rhea and Samuel residence, on September 4. Though, the officers didn't find any drug in their possession, however, after interrogating them for hours, NCB arrested Showik and Samuel. Now reacting to Showik and Samuel's arrest, SSR's father Krishna Kumar Singh's Lawyer Vikas Singh called it a tip of the iceberg.
Speaking to a media channel, lawyer Vikas upon being asked about the two arrests said, "All I want to say is that this is just the tip of the iceberg. Just imagine what all Mumbai Police is hiding from everyone and this is just the tip of the iceberg." Earlier, Rhea's lawyer Satish Maneshinde had established 'drug' charge asa bailable offence, on which Vikas Singh upon being asked told the channel, "He says narcotics charge is a bailable offence? I don't even know what to say then."
Confirming the news of Showik and Samuel's arrest, NCB Joint Director Sameer Wankhede was quoted saying, "We have arrested two persons, we will be producing them in the court." While NCB Deputy Director KPS Malhotra called it, "a procedural matter. That is what we are following. It is being done at Rhea's and Samuel Miranda's house." To note, NCB had filed criminal charges against Rhea and her brother Showik under Sections 20, 22, 27, and 29 of the NDPS (Narcotic Drugs and Psychotropic Substances) Act for drugs conspiracy related to Sushant's alleged suicide case.
Moreover, as per a media reports, the 20-year-old drug peddler, Zaid Vilatra used to allegedly supply cannabis to Showik and Samuel Miranda, who were introduced to each other by another middleman Abdel Basit Parihar who is 23. Reportedly, Zaid was sent to seven-day NCB custody on Thursday.
For the unversed, Sushant Singh Rajput's high profile celebrity death case has now roped in Narcotics Control Bureau as a drug angle was found by Enforcement Directorate after recovering a deleted WhatsApp chat from the late actor's girlfriend and one of the prime accused, Rhea Chakraborty's mobile phone. Soon after this new discovery in the case, Narcotics launched several investigations and found many conversations between Rhea, her brother Showik Chakraborty and SSR's house manager Samuel Miranda involving the usage and dealing in the illegal Substances.