News & Gossip
Twitter User Asked If Anyone Has Tried Eating Dosa With Non-Veg Curry, Answers Are Overwhelming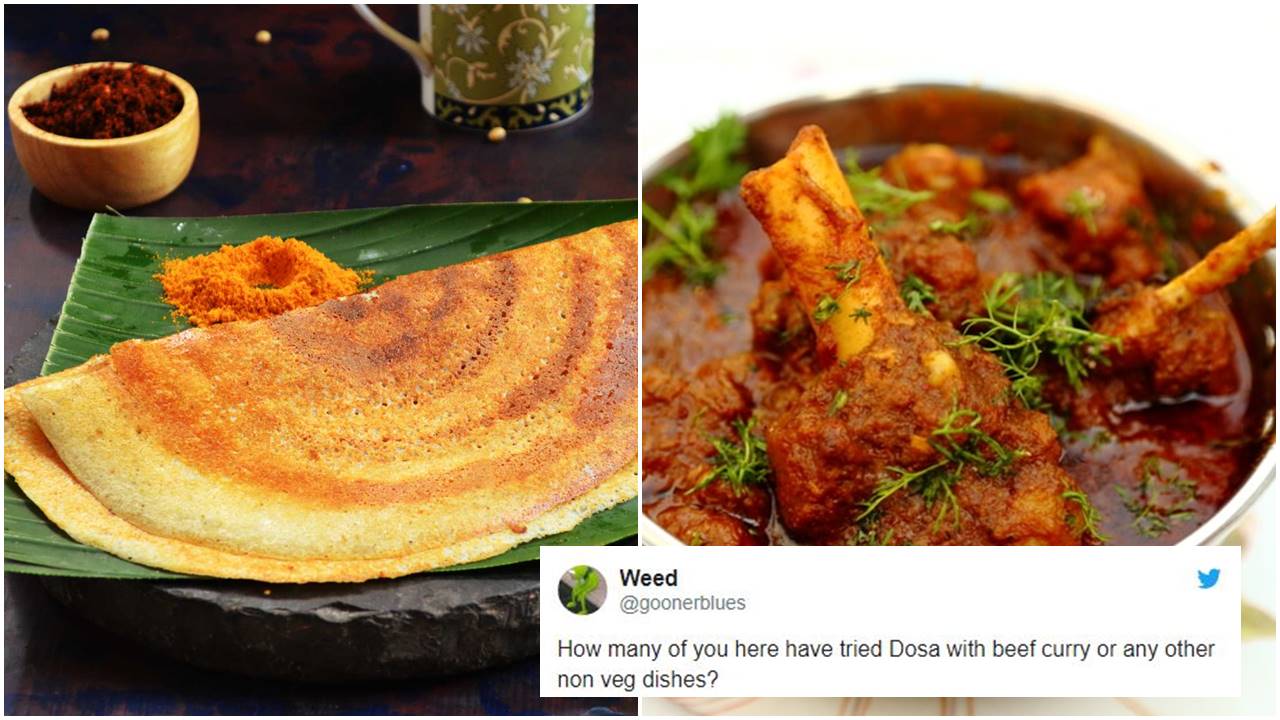 India is one country in the world that is known for its spices. With different cultures, India also has various types of foods. Â People often try various foods with various combinations. Almost everyone in the country is foodies, who love to try different foods.
When it comes to breakfast, dosa and idli are the most popular choice for everyone. The south Indian dish has a huge fan following all over the place. Everyone loves dosas and idlis and it can be found in all parts of India. There are different types of dosas available, which keeps the taste fresh.
Recently, A curious Twitter user took everyone by surprise when he asked people if they have tried Dosa with any non-veg curry. A Twitter user who goes by the name @goonerblues tweeted,
"How many of you here have tried Dosa with beef curry or any other non veg dishes?"
This Is What He Tweeted:

As soon as the Twitter user asked this question, people went nuts. People poured their heart out while describing how awesome it is to eat Dosa with non-Veg curry. The answers to this question are simply overwhelming.
This Is How Twitter Reacted:
1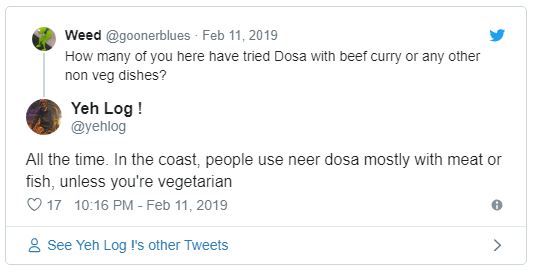 2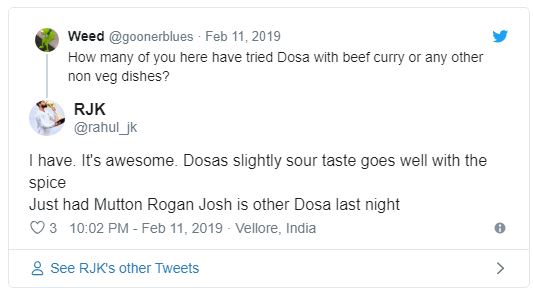 3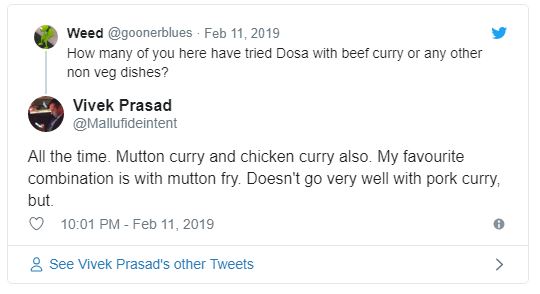 4
5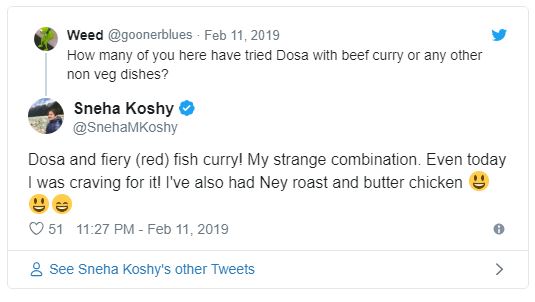 6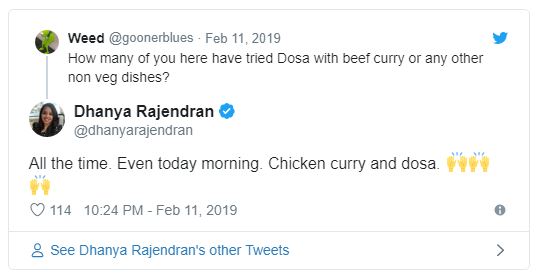 7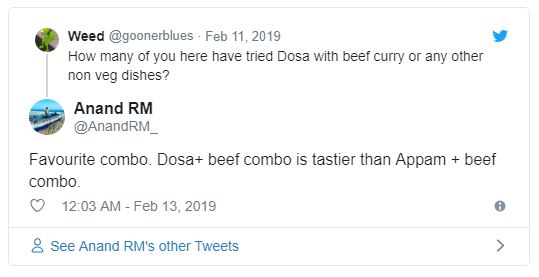 8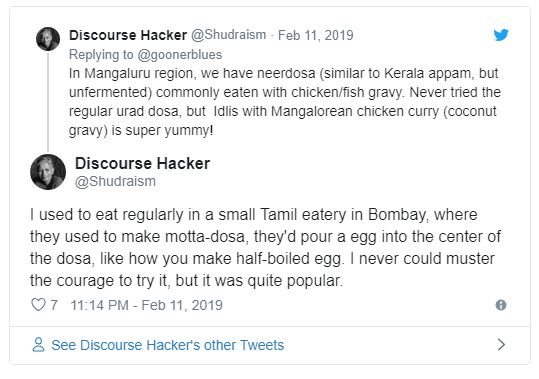 9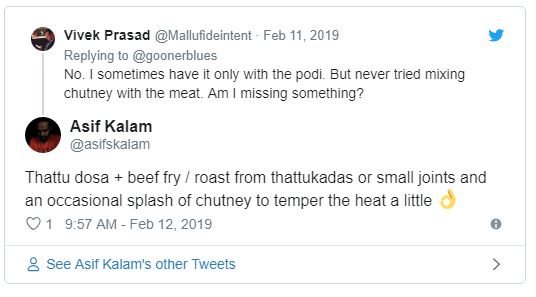 10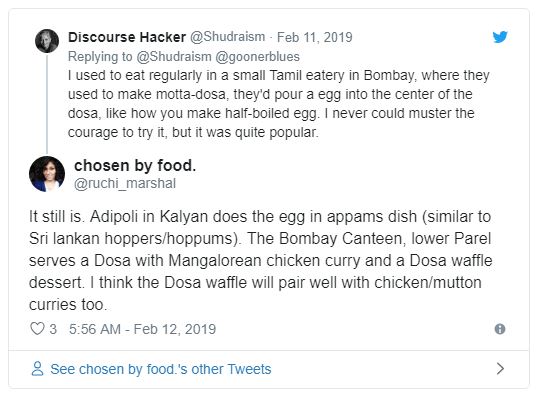 11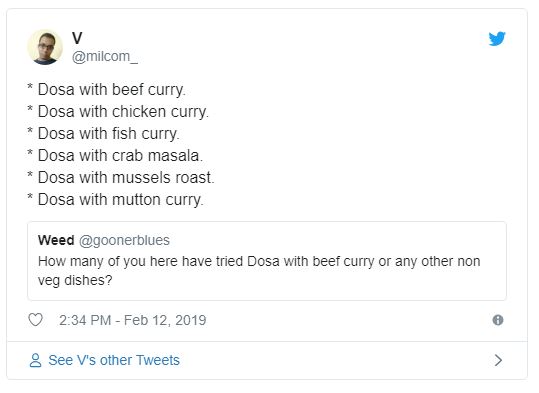 12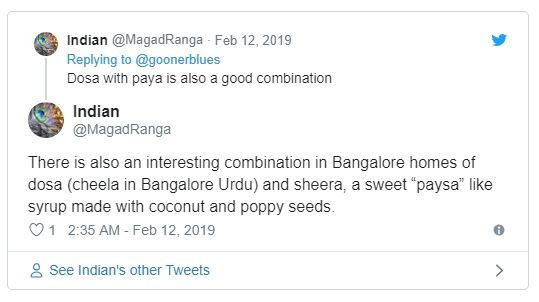 13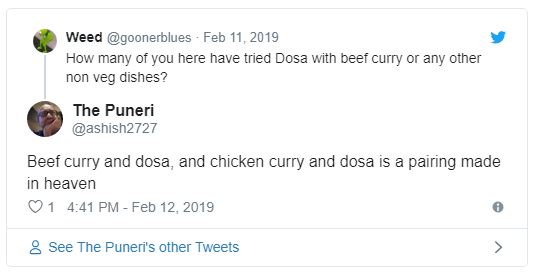 14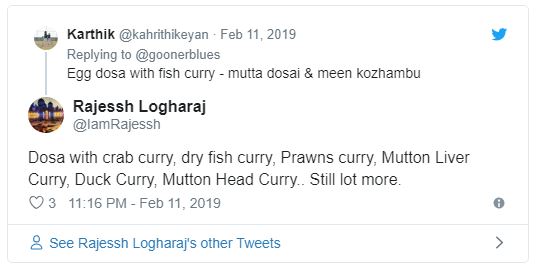 15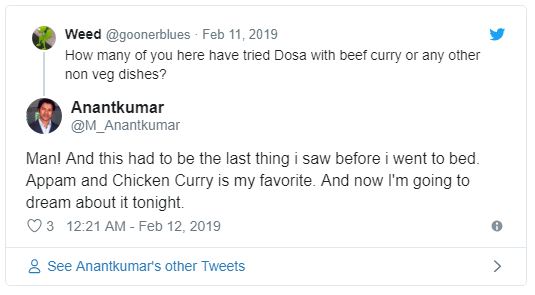 What do you think? Have you ever tried it? If not then what are you waiting for? Tell us your thoughts in the comment section down below.