News & Gossip
Sushant Death: AIIMS to probe Homicide angle; 'Will look into the possibility of murder,' says Forensics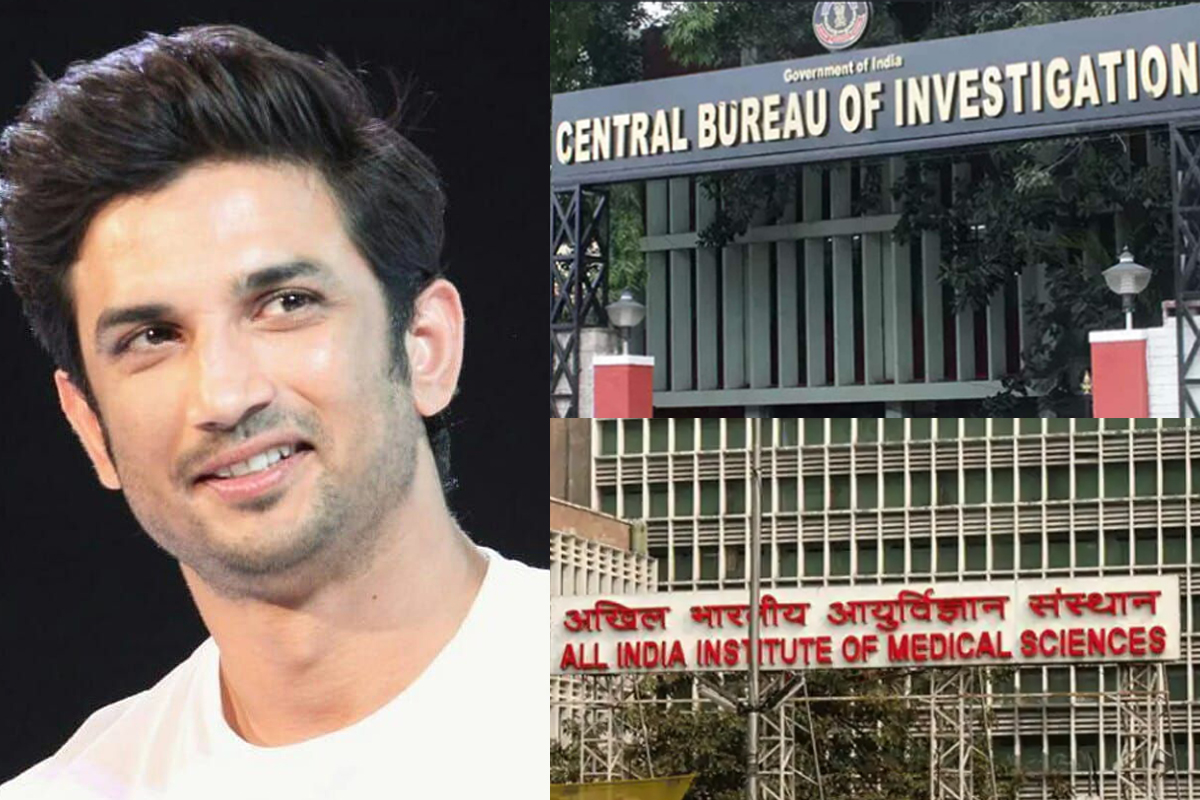 Discrepancies in Sushant Singh Rajput's alleged suicide case have forced the Central Bureau of Investigation (CBI) to probe the death case from every angle. From recreating late actor's death scene and sending his autopsy reports for the re-examination to taking complex psychological autopsy and now investigating it from the homicide angle, the central investigating agency is leaving no stone unturned to solve this death mystery.
Furthermore, the drug angle in Sushant's case has given it a new twist and now the Narcotics Control Bureau too will launch their probe into the late Bollywood actor's death in connection to the 'drug chats' recovered from his girlfriend Rhea Chakraborty.
Now as per the latest reports, the All India Institute of Medical Sciences (AIIMS) is likely to probe the homicide angle in the ongoing 'Kedarnath' actor's death case as a lot of clues hint at something terrible had happened to the 34-year-old actor on June 14 at his Bandra West duplex flat.  According to a source, "The five-member medical board of forensic experts formed by the AIIMS will also help the CBI probe into the death case of actor Sushant Singh Rajput by examining the late actor's autopsy report on Tuesday. The forensic team will also examine Sushant's viscera report and their findings will be shared with the CBI on Friday. Sushant's postmortem and other reports were shared with the AIIMS team on Monday evening."
Whereas, the chief of the forensic department at AIIMS, Dr. Sudhir Gupta explained, "We will look into the possibility of murder. However, all probable angles will be thoroughly examined. The preserved viscera will be examined and the anti-depressants that were given to Rajput will also be analyzed at the AIIMS laboratory."
Meanwhile, the CBI is also likely to conduct a complex 'psychological' autopsy in the late actor's death case. The test is so complex that it will be only the third time this type of investigation will be conducted; the first two instances were that of Sunanda Pushkar case and Burari mass suicide cases. The psychological autopsy will be done to understand his mental status and condition before he passed away. To examine Sushant's psychology the experts will look into his personal as well as professional life – from his WhatsApp messages to social media activities, conversations with family, friends, and colleagues, behavioral patterns, his career, finances, and romantic relationships among others will also be investigated by the Central Forensic Science Laboratory (CFSL). It was earlier reported Sushant Singh Rajput's autopsy report was allegedly 'botched' up and the report was 'misleading.  A leading media channel reported, the CBI raised suspicions on why vital details like the time of death have been skipped in the report.