Upcoming Movies
Sunny Deol, Bobby Deol And Shreyas Talpade Are All Set To Star In Poster Boys
Bollywood brothers Sunny Deol and Bobby Deol are all set to star in a Marathi remake of Poster Boys. The original film has been released in Marathi in 2014 and turned out as a super-hit film. At latest, the makers have announced about the movie at The Kapil Sharma Show.
Also, read: Nawab's Daughter Sara Ali Khan Refuse To Work With Sunny Deol's Son in Betaab?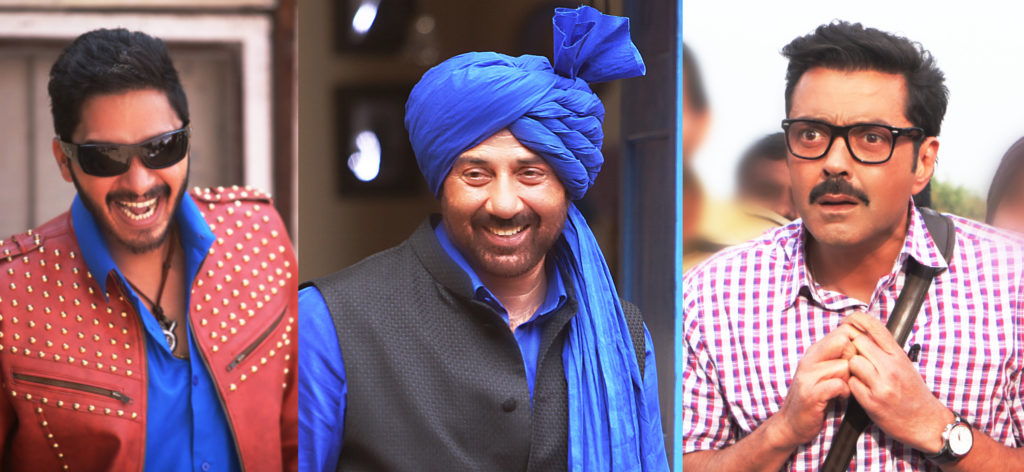 This is the first time that Sunny Deol and Bobby Deol will be featuring in a movie without even being as an on-screen brother. They both will be accompanied by Shreyas Talpade, who is also the director of this upcoming film. Shreyas is the one who has also produced the Marathi version of Poster Boys.

Here is the what Shreyas has to say about his next project, "I am not sure if I had thought I would ever direct and not in my wildest dreams did I think that in my directorial debut I would be directing a legend, Sunny Deol, who I grew up watching. This shift is very exciting and I am overwhelmed with the fact that Sony Pictures Networks Productions and Sunny Sounds Pvt LTD have shown this faith in me."