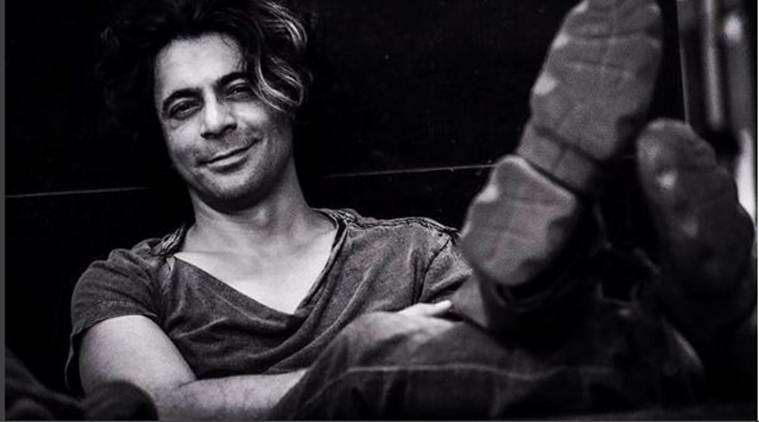 It's been almost a month now when the first time we heard about the scuffle between Sunil Grover and Kapil Sharma. Till now, the fumes of the fire is emerging and make dark clouds for Kapil Sharma. At the latest, Sunil Grover shows his shoe, which was indirectly targeting to Kapil Sharma.
Also read: Kapil's Ex-girlfriend Preeti Simoes Refuted Reports Of Starting A New Show With Sunil Grover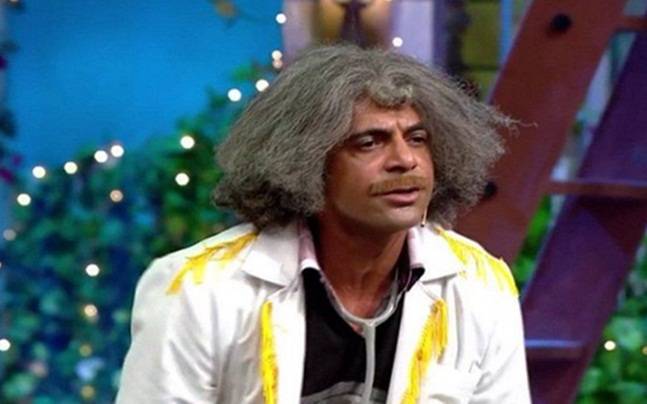 Those who don't know about the fight, don't worry! We will tell you about the exact reason why Sunil Grover shows his shoe size. In the March month, Kapil Sharma went to Australia tour along with his teammates. They had a grand show there and while returning, Kapil had a fight with Sunil Grover. As per reports, Kapil shouted Sunil and even holds his collar. Apart from that, he threw his shoe over Sunil Grover. This incident has shocked to all the Kapil Sharma and Sunil Grover fans.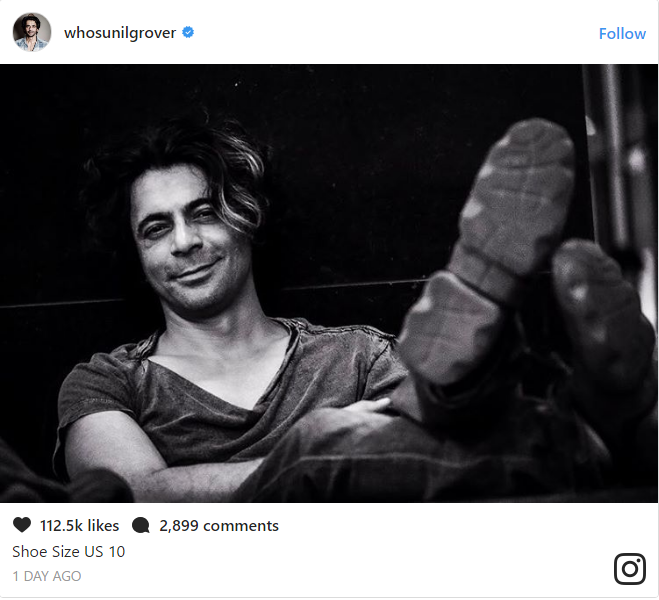 Maybe, that's the reason why Sunil Grover has shown his shoe size in his latest Instagram post. As if, he wanted to tell Kapil Sharma that you are no longer needed in my life. This is a befitting reply to Kapil Sharma.

Since then, a lot has been changed between these two big comedians. Now, they are not on talking terms and Sunil has no interest to get back in The Kapil Sharma Show. Without Sunil Grover, the show has witnessed a steep decline in the viewership. Due to the decreasing of TRP, the makers are uncertain about the future of The Kapil Sharma Show.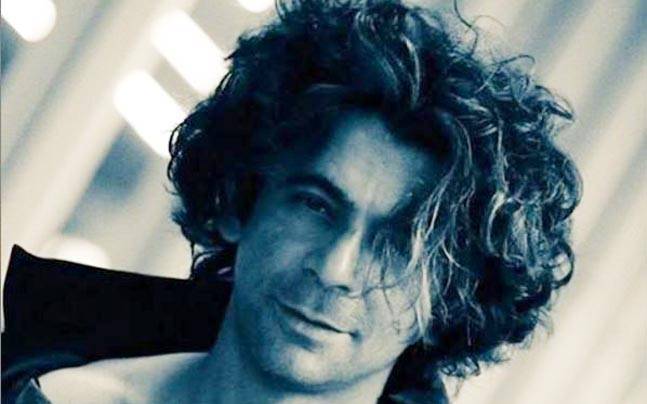 Recently, the makers of the show have offered a big prize to Sunil Grover. Still, Sunil Grover is in no mood to join the Kapil Sharma's show. He still in a contract with Sony Channel and has also appeared in a grand finale episode of Indian Idol.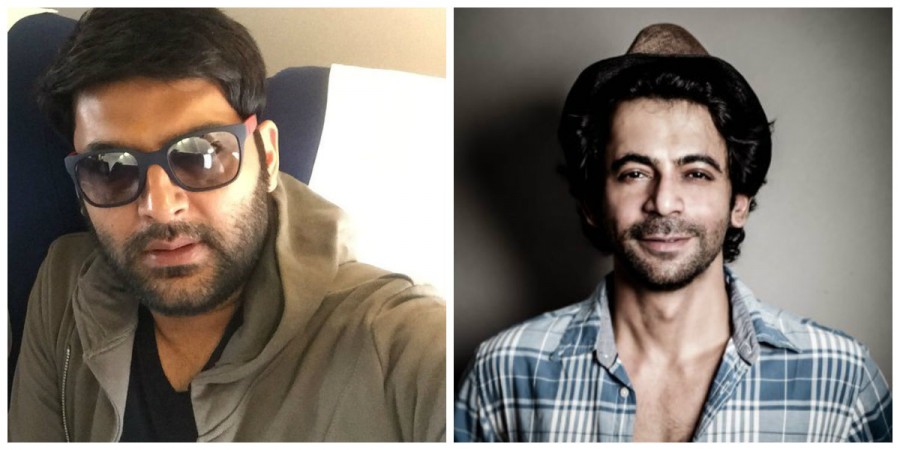 Overall, now we all can understand why Sunil Grover has shown his shoe!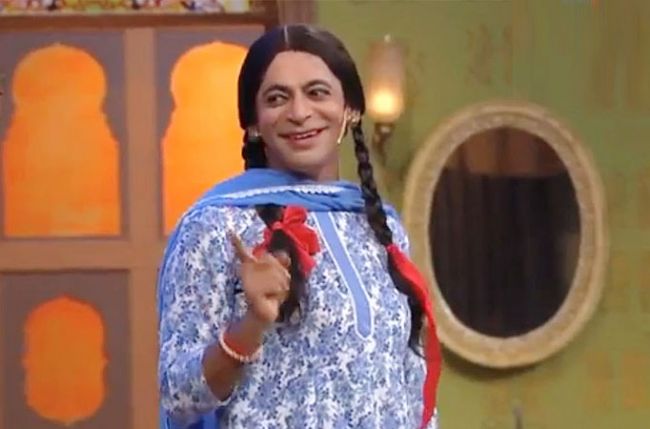 What do you think about Sunil Grover's latest photo? do let us know in the comments section below.
Also watch: Sunil Grover Will Join Sunny Leone For The Live Commentary Of IPL From April 13
https://www.youtube.com/watch?v=SKWHITnGVPw