Karan Johar's 'Student of the Year 2' is out its trailer and so is the internet with its opinions. The memes have begun flowing and the jokes have begun to make their way into the interweb.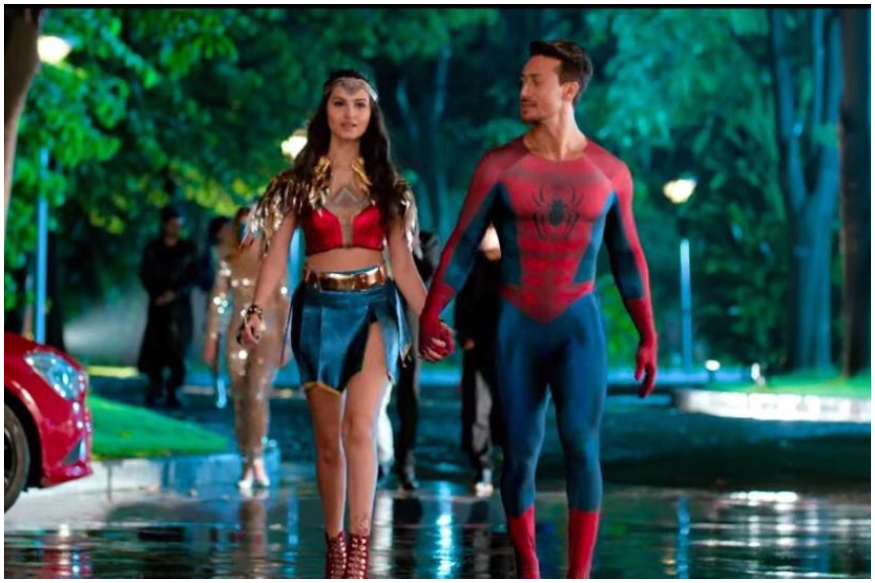 Tiger Shroff, Tara Sutaria and Ananya Panday star in the sequel of the film, which launched Varun Dhawan, Alia Bhatt and Siddharth Malhotra in the film industry seven years ago.
After the trailer was released, it soon became the perfect fodder for memes with people trolling it for not being that impressive.
Some say that they wasted the precious three minutes of their life on the trailer.
Tiger Shroff was one actor who singled out by the trolling brigade, from making fun of his flying skills to just plainly making fun of the entire movie, this what Twitterati are saying:
Finally DC and Marvel crossover no one is waiting for#SOTY2Trailer #StudentOfTheYear2 pic.twitter.com/KHNy5KP9nm

— Rishabh Srivastava (@AskRishabh) April 12, 2019
When Marvel and DC characters met at Baba Siddique's Iftar party pic.twitter.com/zdsKMirhCl

— Sagar (@sagarcasm) April 12, 2019
Behind the scenes will shooting #StudentOfTheYear2 pic.twitter.com/veSxTQsjna

— Thanos (@Woh_ladka) April 12, 2019
After seeing this
Spiderman to Avengers: I don't want my life back😭#SOTY2 #SOTY2Trailer #AvengersEndgame pic.twitter.com/9STUofRuYF

— Jaise_Taise (@Jaise_Taise) April 12, 2019
Spiderman died again after watching this scene from #SOTY2Trailer pic.twitter.com/VfB4NdvXg9

— Sahil (@TheAceGuy_) April 12, 2019
I feel u both @MarvelStudios and @TheDCUniverse can fill defamation case against @DharmaMovies for this…can claim Rs. 1000-2000 crore…😀😀😀 #SOTY2Trailer pic.twitter.com/SvQmTP63cm

— Anil Kumar (@i_anil_kumar) April 12, 2019
Series of events#SOTY2Trailer pic.twitter.com/3tlO8urZi9

— JackTheRobber (@Jack_TheRobber) April 12, 2019
Social life VS Real life#SOTY2Trailer pic.twitter.com/64a46lY6aV

— Jayesh Bairagi (@JayeshBairagi2) April 12, 2019
https://twitter.com/sayyedsuhaib/status/1116659820830941185
Leak pictures from justice league vs avengers #SOTY2Trailer #StudentOfTheYear2 pic.twitter.com/y5Lui5DuF1

— Panditcasm (@Panditcasm) April 12, 2019