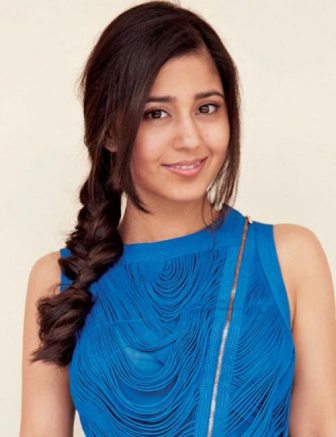 Shweta Tripathi Bio :
Born : July 6, 1985
Age : 31
Birthplace : Delhi
Height : 5'5″ approx
Nominations: Filmfare Award for Best Female Debut, more
Awards: Zee Cine Award for Best Actress in a Supporting Role
Occupation : Actress
Shweta Tripathi got famous as Zenia Khan in the Disney Channel show Kya Mast Hain Life. Shweta is bubbly, chubby and cute in her presence and is a popular as a teen actress on TV. It will be a surprise for many that this girl is not actually a teenager but is aged 31. Shweta was born on 5 July 1985 in Delhi. She spent her childhood in Mumbai and Delhi.
Career on Television:The show Kya Mast Hain Life was also aired on Pakistan Television. She got very famous in the role and was noticed for many other roles to come. Before stepping into acting Shweta worked as a photo editor in an international women's magazine. Shweta assisted in the production house of Disney in India.
Career in Films : Shweta Tripathi has also acted in few advertisements and films. Her very important title role came in the Indo- British film Trishna which was an adaptation of the famous novel Tess of D' Ubervilles. Besides this, Shwetha also got popular in the role of Shaalu Gupta in the Hindi film Masaan. It got huge critical acclamation in India. She further established her acting talent with films like Sujataand The Trip.
Family Life :Shweta's cute chubby appearance made her a popular choice for roles of teen daughters. Being an ardent adventure lover and follower of art and culture, Shweta is very enthusiastic about acting. She loves to meet people and mingles with them very easily. She is not a party animal but loves to do outdoor activities and have fun. She is also very fond of dance and music. Besides acting her passion is adventure sports.
Shwetais playing a lead role in the Nawazuddin Siddiqui's upcoming film Haraamkhor which is a thriller. The film is slated to release on 13 January 2017. It will be the first time that the actress will be playing a major lead in the presence of a seasoned actor like Nawazuddin Siddiqui.