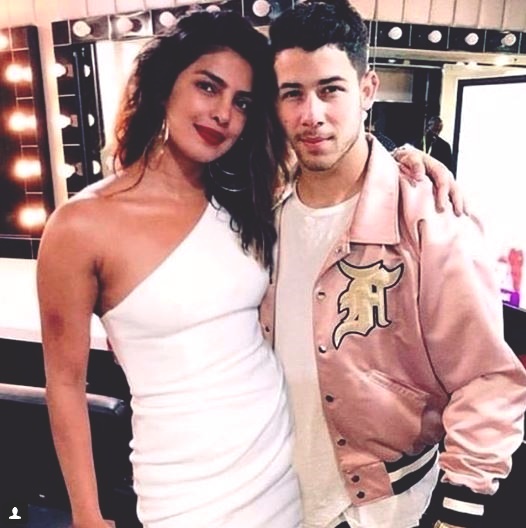 Priyanka Chopra and Nick Jonas are grabbing the headlines these days. Their lovey-dovey pictures and videos are going viral on the internet. Also yesterday a video of Priyanka hiding her engagement ring in the pocket grabbed the headlines. And today one more picture is going viral. In the picture we see Priyanka and Nick standing close to each other.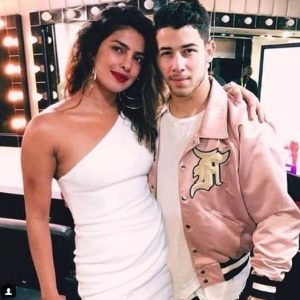 The actress is seen in a white dress and Nick is seen in a pink jacket. The picture is taken in a dressing room before Nick's concert in Singapore. In the picture, we can see Priyanka's hand over Nick's shoulder but this cute picture is totally fake.
The picture is morphed from two images shared by Indonesian singer, Afgansyah on Sunday from Nick's concert. Reza captioned the picture with Nick: "Had the pleasure to chat with the talented @nickjonas for a bit. Thanks for meeting me. Have a great show! By the way, this picture was taken by @priyankachopra. They're so humble! #respect."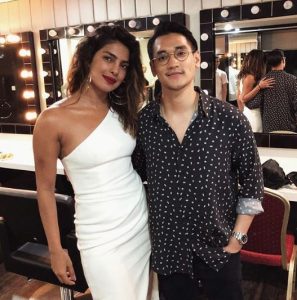 "One of the most humble person i have ever met. Thank you for being so kind @priyankachopra. It was lovely to meet you. And this picture was taken by @nickjonas. Love them! Thank you @mtvasia," he captioned the photo with Priyanka.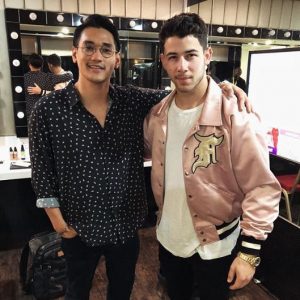 The morphed picture went viral on several fan pages and Reza has 3.2 million followers on Instagram.
Talking about the show, Nick performed alongside Alessia Cara, CL and the Sam Willows, Afgan and Slot Machine. Priyanka was cheering up for her beau all through the concert.